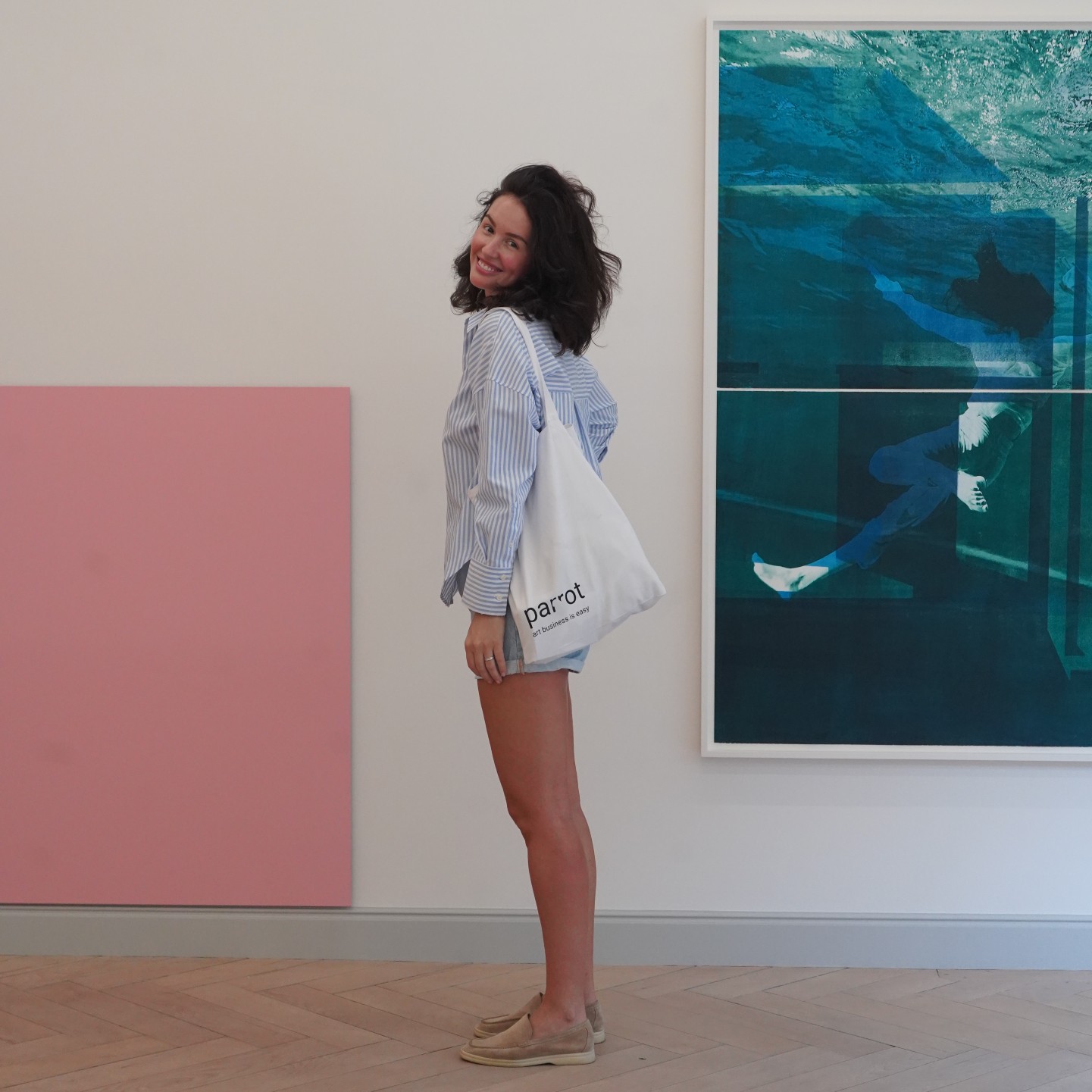 Viola Tavrovsky is the founder and CEO of Parrot Art, a social platform that connects artists, gallery owners, museum professionals, collectors, and other members of the art community. In an interview with Fine Art Shippers, Viola shared the exciting story behind the creation of the platform, her personal journey into the art world, and how Parrot Art can assist its members in advancing their careers and businesses.
Parrot Art: A Social Platform for Art Professionals
You have a background in business, specifically in banking. What brought you to the art world?
Viola Tavrovsky: In my childhood, I attended art school and dreamed of becoming an architect. However, I eventually distanced myself from art and pursued studies in tourism and the hotel business. Over time, my career path led me to work in private banking initially, and later in financial management within the energy and oil and gas industries.
My passion for art resurfaced when I painted a picture as a birthday gift for a friend. The positive feedback I received inspired me and made me realize that art could be more than just a hobby. As a result, I decided to enroll in the British Higher School of Art and Design in Moscow. After completing the program, I pursued my studies at the Art and Design School at the Higher School of Economics, where I was fortunate to study under the guidance of the renowned artist Vladimir Dubossarsky. He paid a lot of attention to nurturing our creativity in addition to purely technical skills.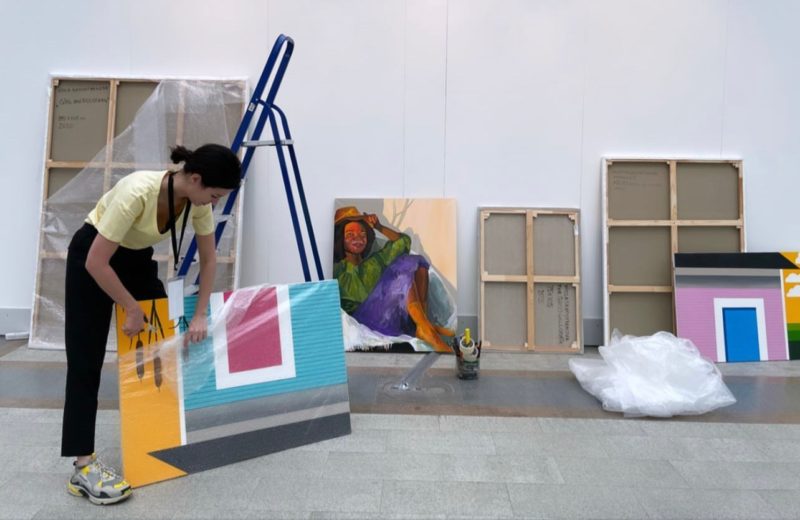 How did that experience lead to the foundation of Parrot Art, a social platform for art professionals?
In 2021, I lost my job at a petrochemical company, which happened around the same time I completed my studies at the Art and Design School. This became a turning point, motivating me to pursue a career in art. I began sending out my CV and applying for grants, art residencies, and open calls. That was frustrating as I was spending a lot of time on these bureaucratic aspects rather than creating art. But my perseverance paid off when I eventually won a competition in New York, which significantly boosted my confidence.
During the application process for various projects, I realized the challenges that young, talented artists face when starting out in the art world. Many of them struggle to promote themselves because their focus is on their creative work rather than mundane issues. I have extensive experience in the business world and can return to it at any time to earn a living. Artists are different, they can only do art. They often need assistance in connecting with galleries, collectors, and other professionals within the art industry.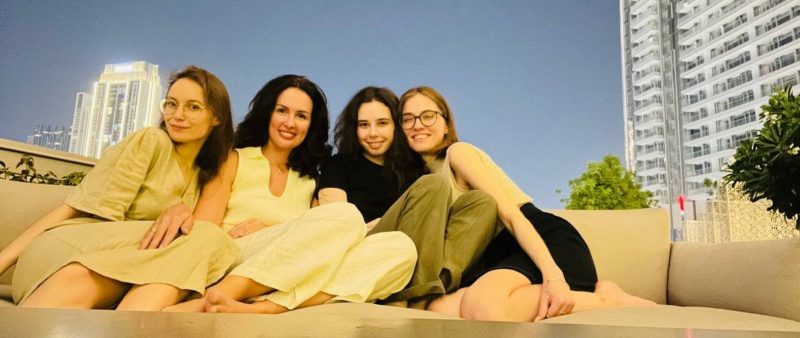 Driven by the desire to support emerging artists, I began organizing group exhibitions and collaborating with a gallery in London. These shows proved successful, and we even had the opportunity to hold two group exhibitions in Venice. As people took notice of my efforts, they started seeking my help in finding exhibition spaces and curators, and I gladly provided guidance.
However, it soon became clear that managing everything on my own, from logistics to catering during the opening nights, was becoming overwhelming. It occurred to me: Instead of personally handling all aspects, why not create a platform where individuals in the art industry could connect and come together? I began drafting a concept in Excel, envisioning how such a platform could function. Then I reached out to acquaintances and friends to brainstorm and refine the details. We figured that the platform should serve as a community where everyone involved in the art industry could participate, including museums, galleries, curators, collectors, and even individuals indirectly related to art, such as a castle owner in Italy who wishes to rent out their space for exhibitions.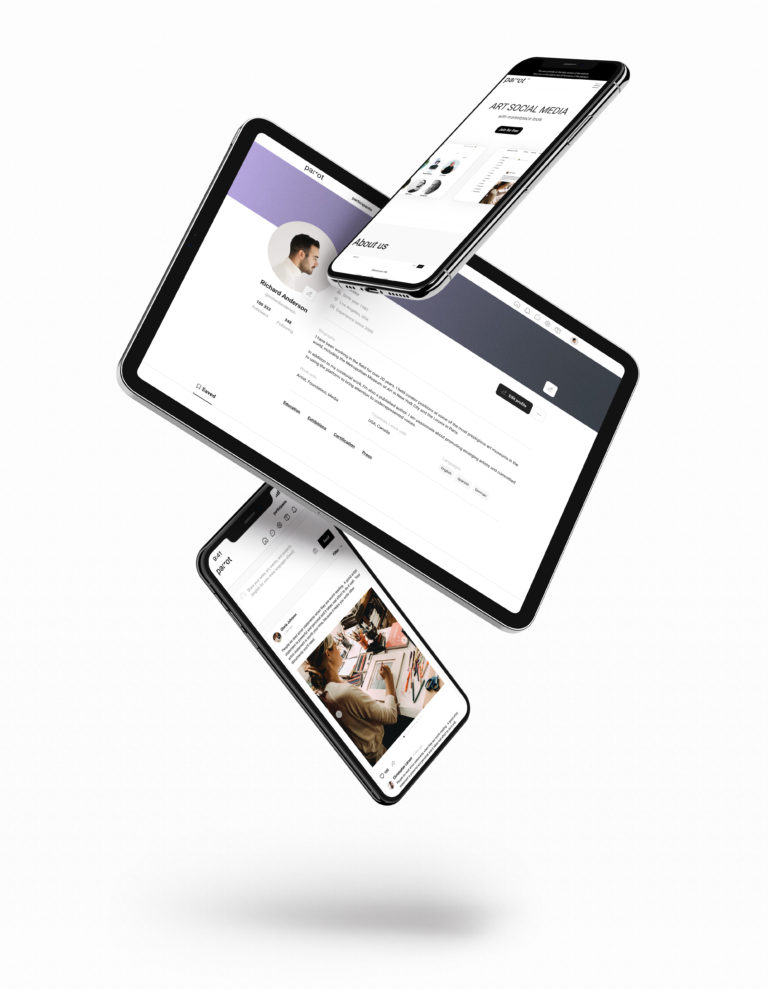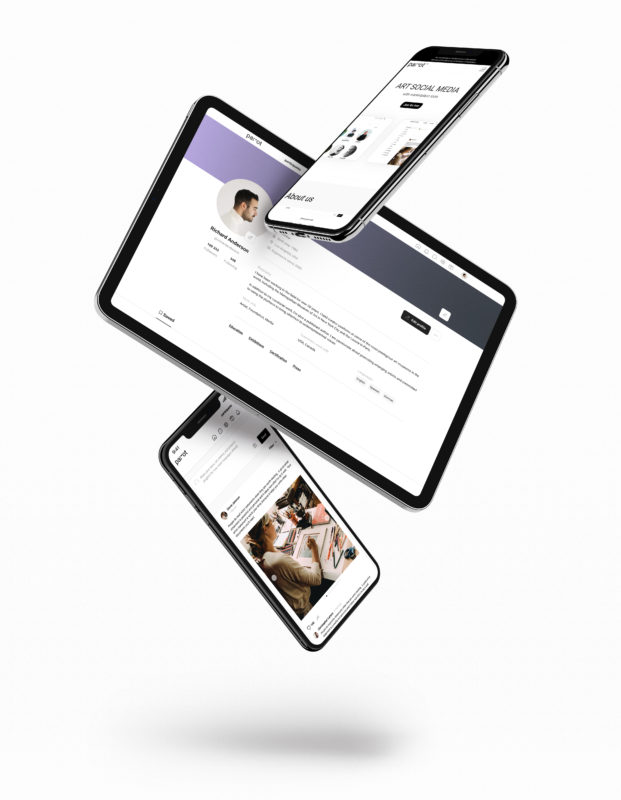 What is the story behind the name of the platform? Why did you call it Parrot Art?
I thought I needed something simple, like Apple. One day I was visiting my mother-in-law and noticed an iron clock ornated with two birds on a shelf. I thought, "Oh, how wonderful! Parrots! It's almost like Twitter with its focus on communication. Vibrant colors are just like an artist's palette. Moreover, the bird can speak. That's perfect! That's what I'll call it!"
Later, when I excitedly informed my mother-in-law that I had named my company after her parrot clock, she appeared puzzled. She gently said, "Darling, we don't have any parrot clock." I insisted, saying, "Come on, let me show you!" Together, we approached the clock, and with pride, I pointed and said, "Right there!" To my surprise, she chuckled and replied, "Sweetheart, those are pheasants, not parrots." We both burst into laughter. It seemed our company, Parrot Art, was destined to be born in such a whimsical way.
Lastly, could you provide more details on how the platform operates and how artists and other community members can benefit from it?
I want artists and other creative individuals to be able to focus on their art rather than getting caught up in paperwork or activities that are not essential to them. Therefore, the platform's main goal is to streamline communication and simplify processes, ultimately saving everyone's time. We make it easy for various players from the art industry to connect and start to collaborate with each other immediately. Artists, service providers, and enthusiasts can showcase their offerings, share experiences, and receive feedback. Now that we have successfully launched the platform, I am extremely excited about the next phase, in which we'll focus on growing and developing the community.
Interview by Inna Logunova
Photo courtesy of Parrot Art