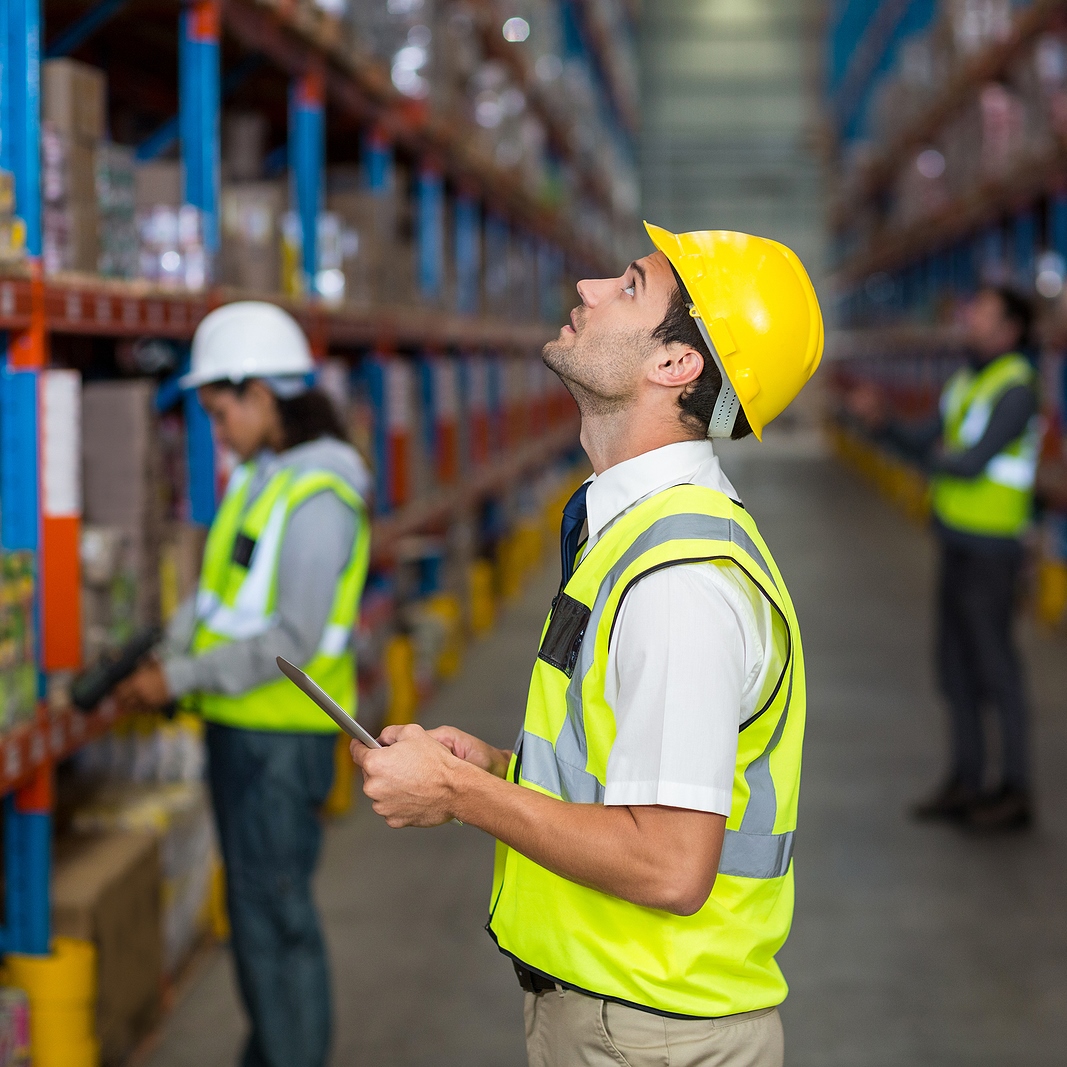 A warehouse is a place where organizations keep their raw materials and other important equipment safe. However, construction-related warehouses are full of heavy and moving machinery, making them some of the most dangerous and riskiest places to work. If you are a warehouse manager and are not managing these risks properly, this can result in a high staff turnover rate, less productivity, legal troubles, or, in the worst-case scenario, an injury or death.
According to the U.S. Bureau of Labor Statistics, there has been a significant growth in the number of workers in warehouses, so it is time to examine the warehousing and logistics organization's safety and health measures for all employees.
The employees, managers, and superiors can all contribute to improving the security of the work environment in a warehouse by making sure they're educated about spotting potential risks and putting in place and maintaining the right safety measures.
This guide was created to heighten the amazing impacts of safety rules for the logistics area. So, let's have a look at it.
Stats Related to Warehouse & Logistics Safety Conditions
The purpose of this article is to provide analytical facts and methods to enhance workplace safety in the warehousing and logistics sectors. It intends to increase awareness of the dangers involved in warehouse operations by emphasizing crucial data on workforce expansion, fatalities, forklift mishaps, cargo rack failures, and the financial effect of injuries. You will also learn the significance of getting proper training, adhering to the safety guidelines, and preventing workplace injuries.
Warehouse employment has incredibly increased and reached the highest level of 25 million workers.
Based on the US Bureau of Labor statistics, a decrease in fatalities has been noticed. There are a minimum of 30 fatalities per year in warehouses in the United States.
According to researchers, 90% of rack collapses and failures are related to forklift impacts. This risk can be reduced if you train the operators of forklifts and install other protective devices.
OSHA data show that there are more than 40% of fatalities happen due to forklift tipping and overturning. Familiarizing the employees with different forklift types will reduce hazardous incidents.
The cost of serious, non-fatal injuries to the logistics and transportation sector is $84.04 million each week.
OSHA Instructions and Guidelines to the Logistics Companies
Many different tasks are involved in handling and storing goods, including lifting tons of iron, steel, metal, etc. with a crane, hauling a truck full of blocks of concrete, transporting baggage or material handling, and other things. Efficient and conscious material handling is the most important part of the warehousing and logistics industries. In cases of improper handling and storage, it results in heavy injuries or accidents. That is the reason employees in this industry should consider the safety rules for the logistics area. Obtaining OSHA 30 construction training can greatly enhance the understanding and application of safety rules in these physically demanding work environments.
The Occupational Safety and Health Administration also creates site safety logistics plans. According to OSHA research, there are over 145,000 people working in 7,000 warehouses, and the fatality rate in this industry is higher as compared to other organizations.
The most common hazards of warehousing and logistics are:
not using forklifts significantly;
misuse of personal protective equipment;
not following the lockout/tagout procedure thoroughly;
repetitive motion injuries;
inappropriate stacking of products.
5 OSHA Standards for Warehousing & Logistics Health and Safety
Ensuring safety along with logistics, from warehouses to workplaces, is one of the most crucial aspects of operating a smooth and efficient organization. To maintain a well-being workplace, warehouse supervisors and managers need to safeguard the workers' rights. To reduce hazards and encourage a safety culture, a variety of tactics and policies must be put into practice, which comply with laws and regulations. If concerns arise, employees should be aware of their rights to file a complaint with OSHA, ensuring that workplace safety remains a top priority.
Due to lots of warehouse hazards, there are 10 OSHA standards for logistics health and safety. Besides, for every safety and logistics supervisor, there are certain guidelines that need to be taken into consideration for Safety Measures in Warehousing and Storage.
1. Warehouse Safety
It is important to keep your warehouse clean and organized. Make sure the pathways are clear, materials are placed in their designated areas, and there is proper signage. There should be a well-defined area to retain hazardous material.
Train your employees on material handling techniques and make strong strategies that force them to not evade the safety logistics rules. Regularly inspect and examine the personal protective equipment. To prevent accidents caused by malfunctioning machinery, make sure the loading docks, forklifts, and conveyor belts work properly.
2. Risk Assessment & Management
At each level of the logistics chain, it is important to identify the possible hazards during transportation, warehousing, and workplaces. Regularly examine the working area to determine the severity and probability of accidents and to take preventive measures to mitigate the identified risk.
3. Transportation Safety
It is important to ensure that the vehicles used for transportation are maintained and comply with safety standards. You can also utilize route optimization software to minimize travel time, reduce fuel consumption, and avoid hazardous road conditions.
4. Technology and Automation
It is also important to integrate tech-related safety solutions and focus on the technological solution that includes cameras and IoT devices in order to monitor and detect anomalies in real-time. You can also implement automation to reduce the need for human intervention in potentially hazardous tasks.
5. Employee Training & Engagement
You need to provide comprehensive training to all the employees, whether they are contractors or temporary staff. To foster a safety-oriented culture, it is vital to encourage employees to participate in safety improvement initiatives and report potential hazards.
Bottom Line
Once you implement the holistic approach, it addresses safety and security at every stage of the logistics chain and warehousing. Companies have a chance to minimize potential risks, protect their employees, and maintain a resilient workplace culture.