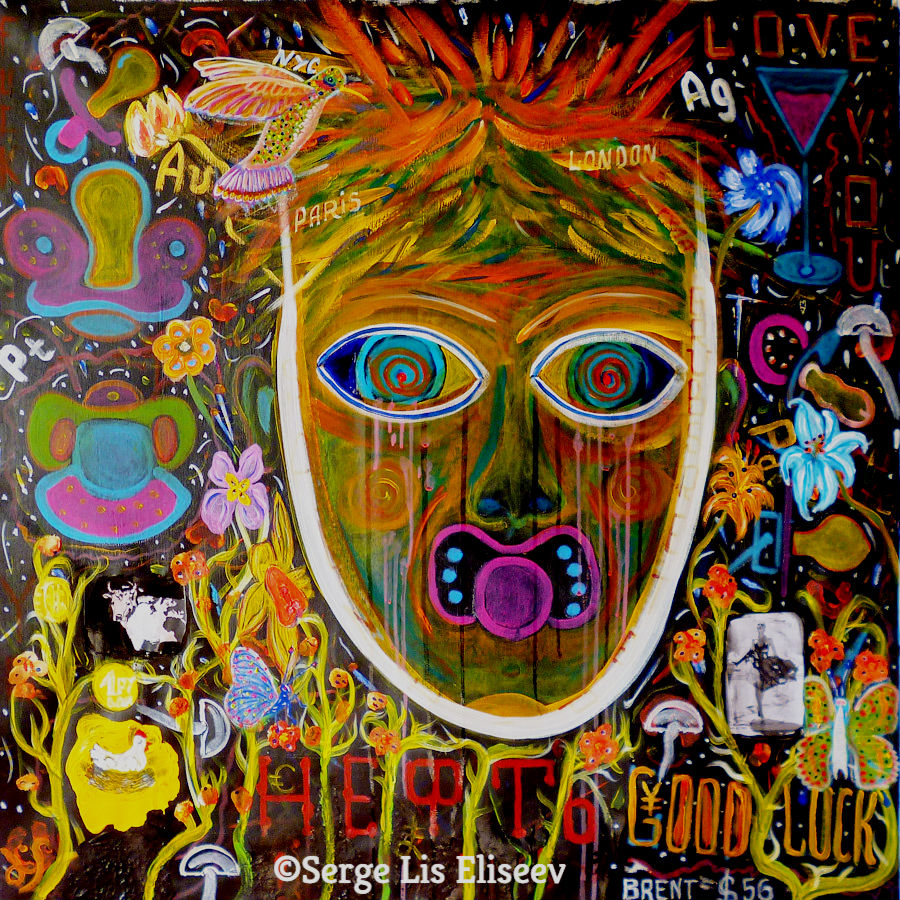 Not every artist was born with a paintbrush in their hand. Some of them had to travel a long way and try different jobs to become who they are now. One such artist is the Russian photographer and painter Serge Lis Eliseev, whom we were lucky to meet at Art Russia Fair 2020 in Moscow. Serge Lis Eliseev is a self-taught and self-represented artist who creates colorful improvisational art that has been exhibited at many notable exhibitions in Russia and worldwide.
Free Improvisational Art of Serge Lis Eliseev
Serge Lis Eliseev was born in Aniva, a small coastal town on Sakhalin Island, Russia, in 1954. In 1961, he moved to St. Petersburg, where he lives and works now. A chemist engineer by training, Serge Lis Eliseev tried different professions in his life. He was a rock musician, a karate instructor, a driver, and a customs officer until he finally found his vocation in art. Eliseev began his new chapter in life as a photographer in 2000. Black-and-white photography was his first passion and his first step to visual art. Years later, he started experimenting with coloring black-and-white prints with aniline and acrylic paints, which eventually led him to producing his first oil on canvas painting. Since 2015, Serge Lis Eliseev has been creating free improvisational art using a whole range of different media.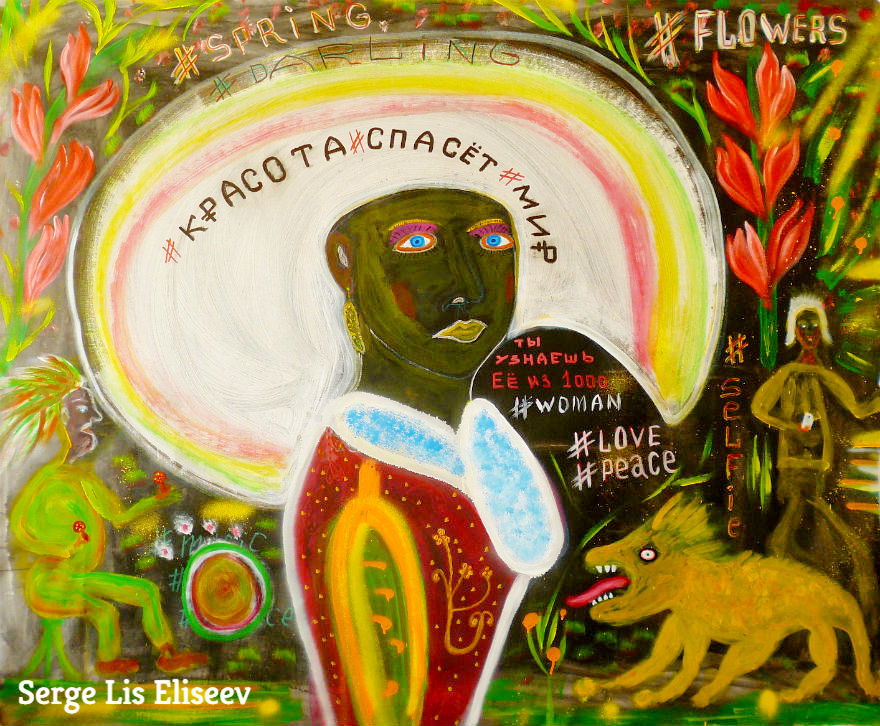 Every work by Serge Lis Eliseev is a step forward in his career. His paintings combine different mediums and techniques, and they are in many ways like jazz music – interpretive and improvisational.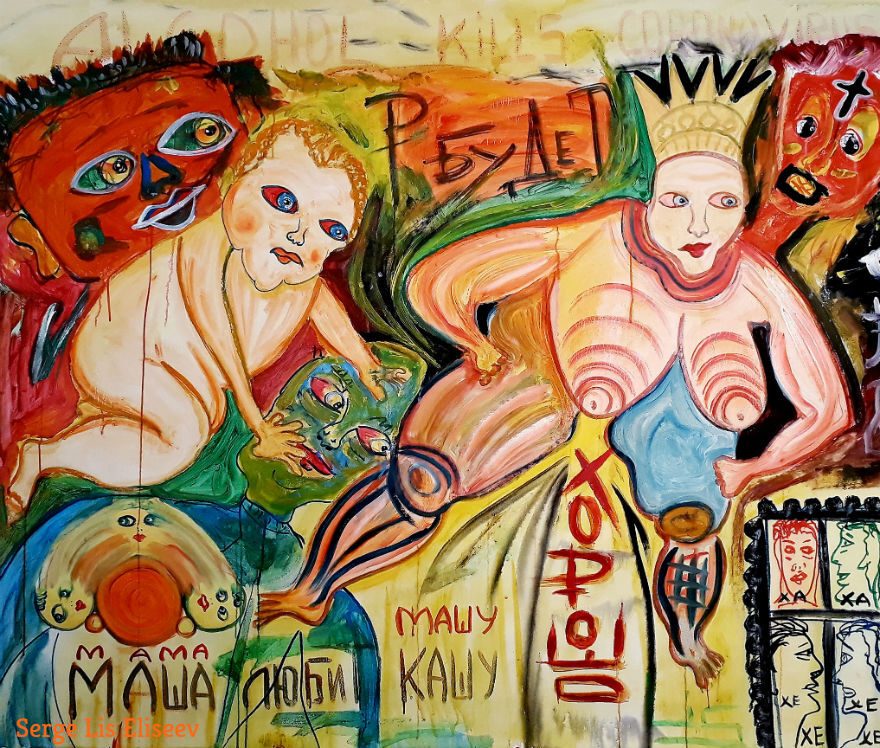 Inspired by world cataclysms and the most significant events in the life of his country, Serge Lis Eliseev's improvisational art raises many important questions and issues of the modern world, making people think seriously about a particular subject.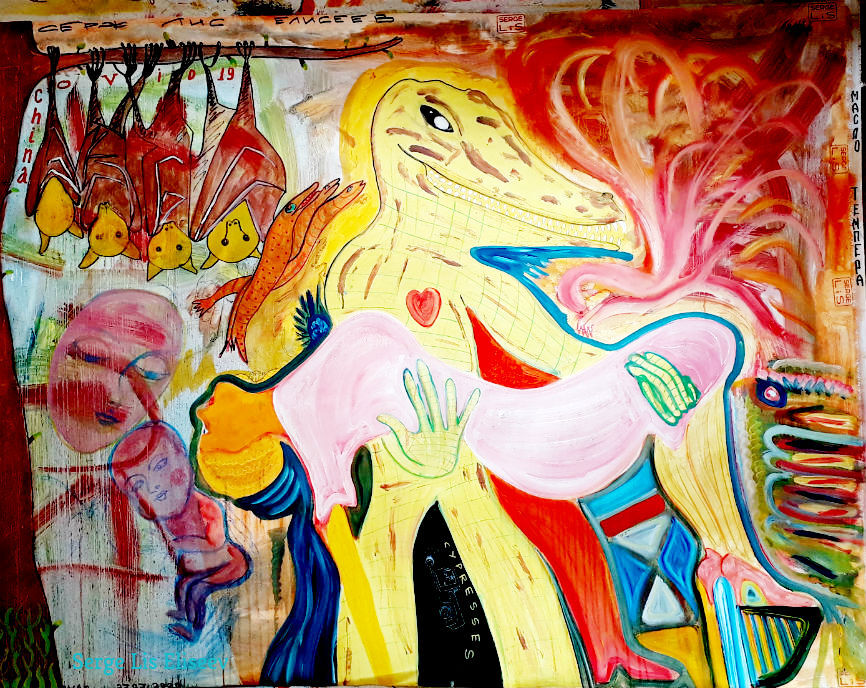 Serge Lis Eliseev's motto is "Desire, Patience, Exercise." These words of the old karate masters have been helping the inspired man at different stages of his life, and they are still helping him become better with each new painting he creates.