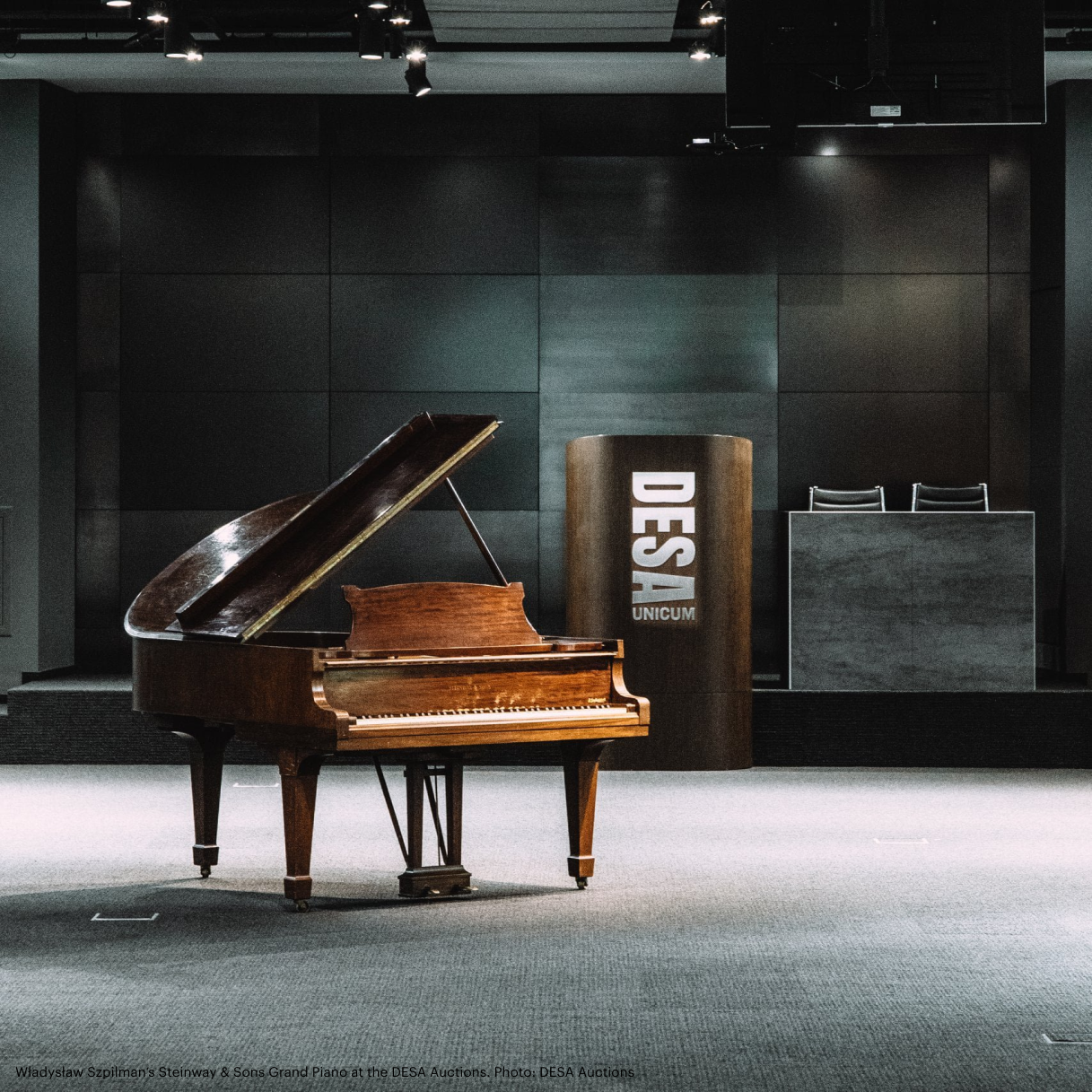 DESA Unicum is a major auction house in Poland that has been shaping the country's art market for three decades. Fine Art Shippers had a conversation with Teresa Soldenhoff, an art advisor at DESA Unicum, about the nuances of the Polish art market, its significant developments in the past years, celebrated artists, and her most memorable experiences while working for the auction house.
DESA Unicum Auction House: Poland's Major Art Industry Player
Can you tell us about your role as an art advisor at DESA Unicum? What does it involve?
Teresa Soldenhoff: I act as a guide who helps collectors build their collections, and assist those just beginning their journey familiarizing themselves with the art market in Poland. I advise individual clients on building collections as well as on one-off purchases of artworks for their homes or offices. Apart from that, my work involves coordinating auction projects, especially in the field of Old Masters, creating and arranging exhibitions. I feel the greatest satisfaction when my client is pleased with my advice, trusts my opinion, and when I manage to awaken their love for art and collecting.
DESA Unicum has numerous departments that cover almost all forms of art. Is there an overarching curatorial approach for all of them?

We offer a diverse range of auction items. Our specialties include Old Masters, Modern Art, Post-War and Contemporary Art, Art of Emerging Artists, as well as Decorative Arts, Design, Comic Strips and Illustrations, and Fine Jewels. For each of these categories, we have specialist experts who oversee specific projects. We curate exhibitions for every auction, transforming our gallery space twice a week to accommodate these specific auctions. Additionally, we organize curatorial tours for visitors, host vernissages, panel discussions, and special events like the DESA Design Days, where we champion the knowledge of Polish industrial design and object art.
How does the process for comprehensive individual advice work for those looking to purchase or sell art through DESA Unicum?
Every client is assigned an adviser they can contact for the purchase or sale of an artwork. We are committed to approaching our clients on an individual basis. Clients can rely on us to guide them through the entire auction registration process, and we also assist with transporting the artwork, framing it, recommending conservation treatments, and even advising on its display and lighting.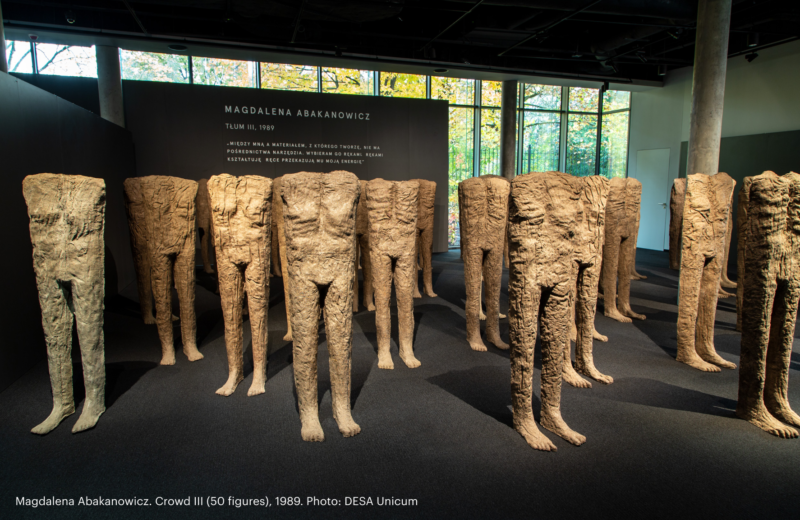 Can you share a success story of a young artist who, through the support of DESA Unicum, has gained significant recognition or success?

I can cite the artist Bartlomiej Koter as an example. He is among the most recognizable artists of the younger generation in the market and has achieved price records of over 40,000 zloty ($9500). Initially, his works were available for just 2,000 zlotys ($500). The artist has collaborated with us for ten years, and his works are sold at our Young Art auctions. Furthermore, we've seen many artists debut at our Young Art auction who are now among the most sought-after of the new generation. This list includes Rafał Bujnowski, Marcin Maciejowski, Karolina Jabłońska, Sylwester Ambroziak, and Basia Bańda. Their artworks are now featured in increasingly prestigious auctions, purchased by international collectors, and are achieving consistently higher financial returns.
DESA Unicum is deeply involved in charity and education. Can you discuss some of the most impactful projects in these areas?
In fact, DESA Unicum, as a company, engages in charitable activities in a professional manner on a large scale, by organizing or conducting auctions. We cooperate with the largest and most recognized foundations, but we also assist smaller associations. Last year, we were very actively involved in helping Ukraine, organizing auctions to support children and adults affected by the war in Ukraine. In total, we participated in six auctions related to this theme. Additionally, we regularly engage in projects every year, such as "Refugees Welcome. Artists for Refugees," in partnership with the Museum of Modern Art.
How would you describe the Polish art market today, domestically and internationally?
The Polish art market has undergone significant changes over the past few years. Paradoxically, during the pandemic, the popularity of auctions surged. While they largely transitioned online, this shift did not discourage potential customers from purchasing works of art. I have the impression that there has been an increased awareness among people that art is a good and reliable investment. The economic crisis that followed the pandemic has finally convinced those hesitant to put their money into this kind of asset. New buyers and new collectors are now entering the market.
In Poland, auction houses primarily serve as institutions where works of art are sold. They not only achieve the highest sales records but also play an educational role in enhancing collectors' understanding of the art market.
The Western art market is certainly more mature and has a longer tradition than our home market, but over the years, Poland has been gradually converging to international standards. In 2022, the total turnover on the art market in Poland amounted to over PLN 600 million ($141 million), and the turnover is increasing year by year. We also have more foreign customers and collectors from all over Europe, China, and the United States.
Several Polish artists have garnered significant recognition and interest in the international market. For instance, Ewa Juszkiewicz's move in 2021 to one of the world's most prestigious galleries, the Gagosian Gallery, led to a substantial increase in her artwork prices, making her one of the most sought-after female artists. In addition, the works of Magdalena Abakanowicz, Wojciech Fangor, and Roman Opałka have firmly established themselves in the world canon of art.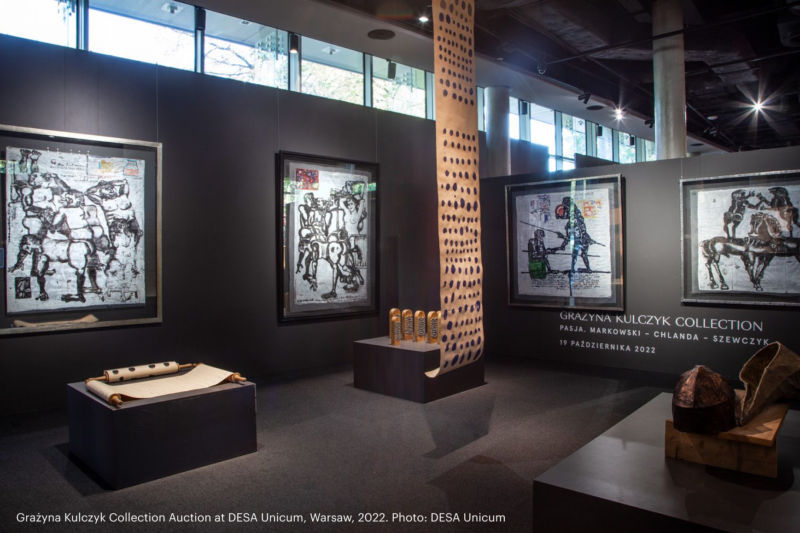 Lastly, as an integral part of DESA Unicum, what has been your most rewarding experience working there?
I think there were a few such moments, but I would definitely like to mention the satisfaction I had as part of the coordinating team for a pivotal auction last year in the art market: the auction of the Grażyna Kulczyk collection. It was a very big undertaking. Almost 200 works from the Grażyna Kulczyk collection were sold at Desa Unicum in Warsaw for PLN 37.4 million ($8.8 million). This is a record turnover in the history of the Polish art market. I am glad that I could be a part of this project.
Additionally, I hold very fond memories of the 2020 auction featuring Władysław Szpilman memorabilia. This auction set a record for memorabilia sales in Poland. News about it spread globally, with coverage in major national media outlets and in international media from countries including the USA, Great Britain, France, Israel, and Germany. For me, participating in such a significant event and interacting with these remarkable items, as well as sharing their stories with others, was an incredible experience.
Interview by Inna Logunova
Photo courtesy of DESA Unicum
Featured image:
Władysław Szpilman's Steinway & Sons grand piano sold for 1.3 million PLN ($306K)
at auction in Desa Unicum / Photo DESA UNICUM