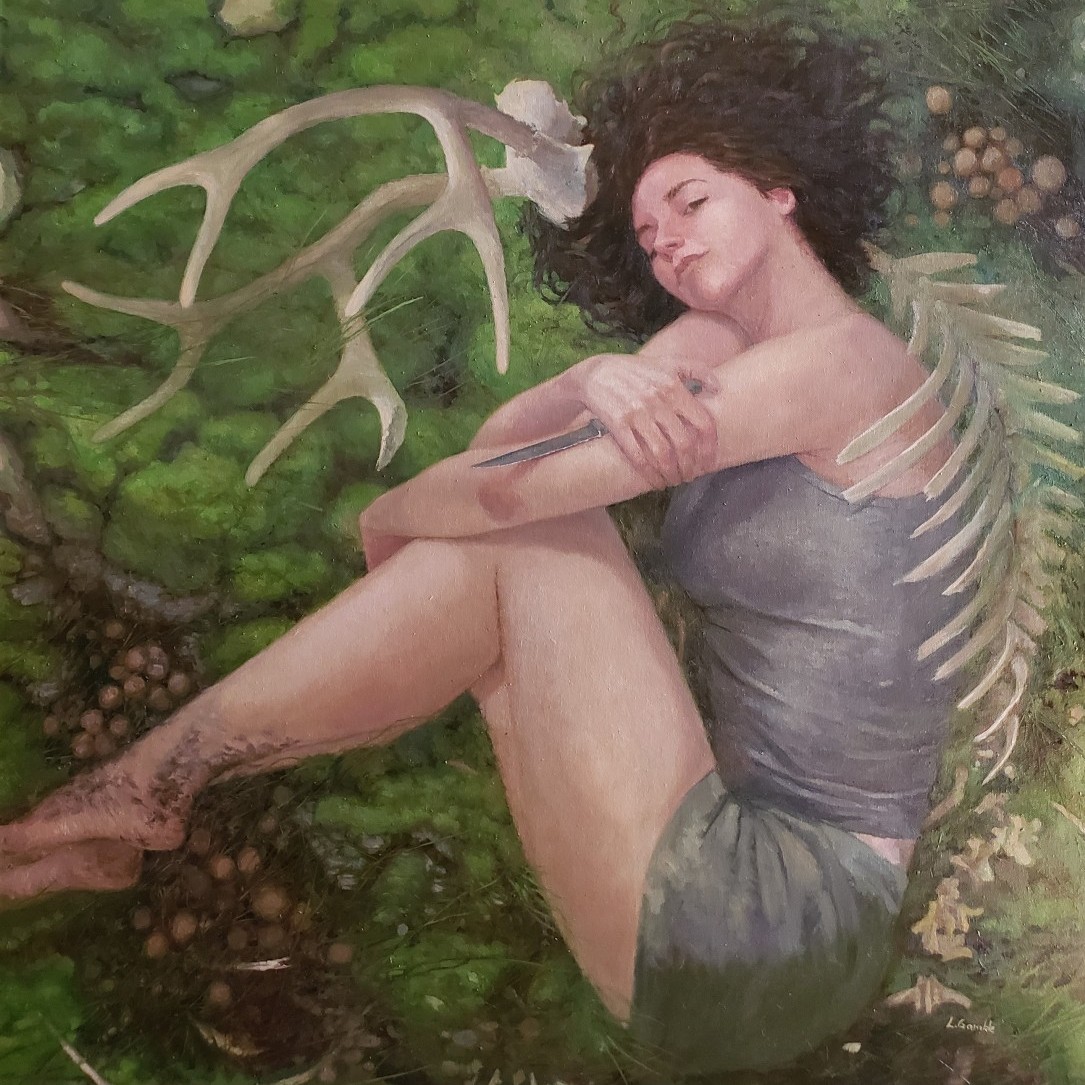 There is nothing better than working with talented contemporary artists and helping them spread their art and vision around the globe. At Fine Art Shippers, we are happy and excited to have been entrusted with the opportunity to ship the amazing painting "Old Bones, New Season" (pictured) by the no less amazing emerging artist Leona Gamble, who will participate at the 2020 Annual International Representational Exhibition (AIRE) hosted by the Federation of Canadian Artists in Vancouver this fall. Leona Gamble creates truly magnificent paintings, working primarily in contemporary realism or contemplative naturalism, and we are pleased to share her gorgeous art with the world.
Contemporary Realism in the Work of Leona Gamble
Leona Gamble is an emerging artist specializing in figurative painting. Being fascinated with the different layers within a person, she works in contemporary realism, exploring the internal experiences of the individuals. However, her paintings are much more than a reflection of inner mindscapes and outer landscapes of the human soul; they are a subtle weaving of memory, dream, and feeling, which have been shifted into a new balance. In her art, Leona Gamble juxtaposes and reflects all of the complex layers of the subconscious with the clarity of the natural world, creating a new reality for the viewer to enter and experience.
"Old Bones, New Season" is one of the latest works by Leona Gamble, which reflects the last ten years of the artist's life, marking a new stage in her artistic development. This meaningful work will be part of the 2020 Annual International Representational Exhibition that will take place in Vancouver, Canada on September 14 – October 4. At Fine Art Shippers, we are honored to deliver Leona Gamble's "Old Bones, New Season" to the upcoming show and help the talented artist move forward in her career. We wish Leona lots of luck and success on her artistic path!