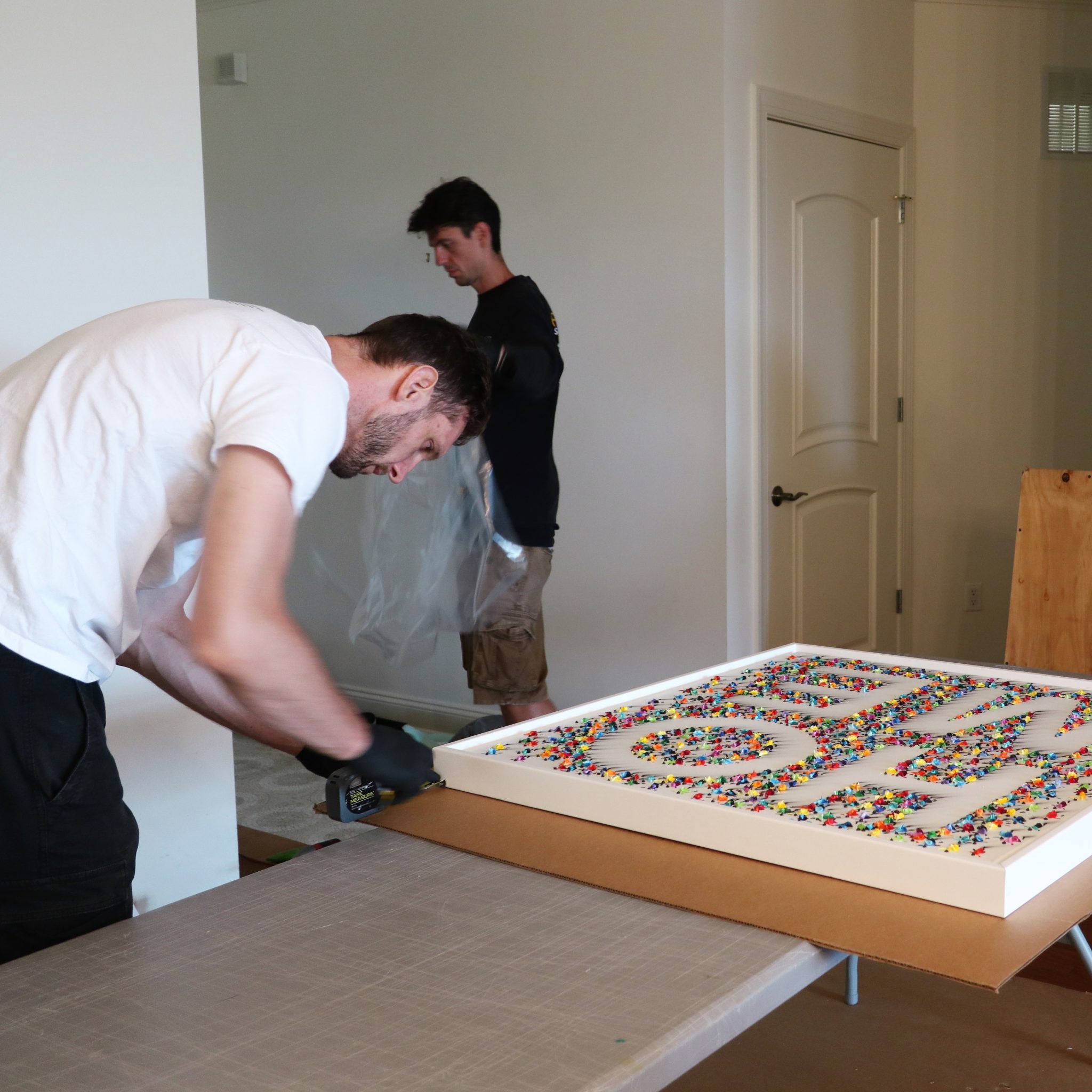 Who are fine art movers? It would not be an overstatement to say that they play an essential role in the art industry. While people like art curators and gallery managers make sure that art looks good and sells well, art movers (also often referred to as art handlers) make sure that all valuables are delivered on time and in perfect condition to shows, exhibitions, auctions, and fairs. But what exactly do art handlers do to ensure the safety of artworks and antiques before, during, and after transportation? And can anyone become a fine art mover?
What does an art mover do?
An art mover has an array of tasks they have to perform. First, they have to make sure an item is properly packed or pack it themselves. Sometimes, when regular packaging supplies are not enough, they might build an art shipping crate, which requires some carpentry skills. Then, they must safely load their client's valuables into an art transportation truck and ship them to their destination. After that, they might need to carefully unpack and install a piece at its new location. And that is not even an extensive list. The responsibilities of art handlers vary from the transportation method and kind of valuables they are transporting at any given moment.
What background should an art handler have?
Art handlers constantly deal with fragile, rare, and expensive items. Therefore, having an art-related degree is an advantage for an art mover. That way, they can fully appreciate the objects they work with. A degree in art history, fine arts, museum studies, or art preservation will definitely help beginner art handlers get a grasp on their new profession. In addition, experience in carpentry or general knowledge of the art installation technology will always come in handy.
Is there an art handling degree?
There is no way to get a formal education in art handling. However, the skills needed to become a great art handler can always be acquired through dedication and hard work.
To conclude, pretty much anyone with a passion for art and beautiful things can become an art moving specialist. However, to master the craft of art handling, one has to spend years honing their skills and growing professionally to be able to provide the highest quality of services to any client. If you want to pursue a career in art handling, we sincerely wish you the best of luck on your journey.