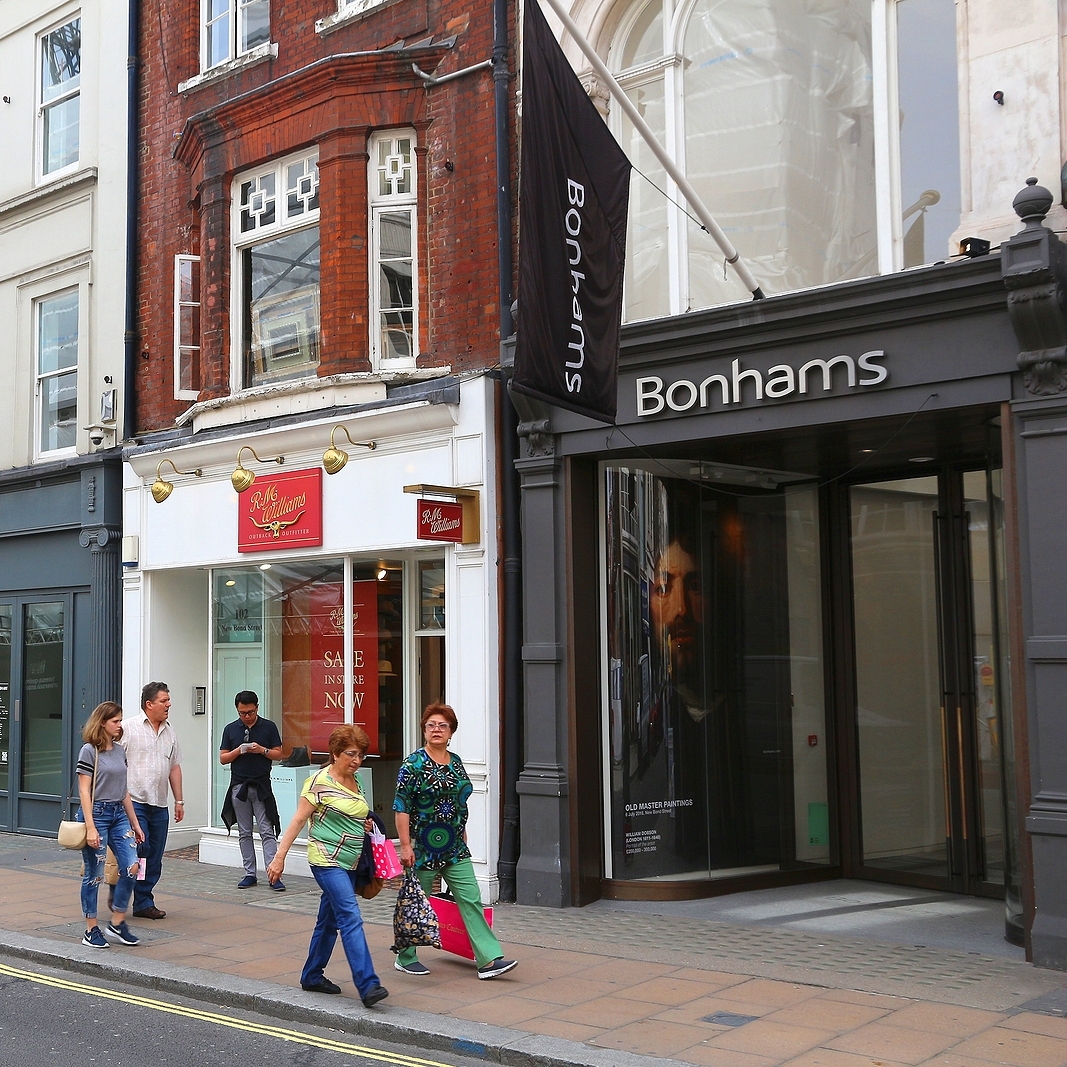 Bonhams is, without a doubt, one of the world's best auctioneers of art and antiques. Along with Christie's, Sotheby's, and Phillips, it has long been a go-to place for seasoned collectors looking for truly exceptional artworks by the most renowned artists. For example, Bonhams is exactly the place where one can purchase original pieces by Pablo Picasso, Camille Pissarro, Henri Matisse, Auguste Rodin, Pierre-Auguste Renoir, Paul Cezanne, Willem van de Velde the Younger, and other masters whose works can usually be seen only at the leading art museums. The selection of antiques is also quite impressive and features a variety of objects from the ancient Mediterranean world, Egypt, the civilizations of the ancient Near East, and more.
Bonhams – One of the World's Best Auctioneers of Art and Antiques
As one of the world's best auctioneers of art and antiques, Bonhams has many dedicated departments, each responsible for a specific art style, movement, culture, or period. These include American Art, Greek Art, Russian Paintings and Works of Art, Japanese Art, Chinese Paintings, Old Master Paintings, Aboriginal Art, Decorative Arts, Post-War and Contemporary Art, Marine Works of Art, Sporting Art, Photographs, Prints & Multiples, and many more.
Founded in 1793 in London, Bonhams has grown into one of the largest international auction houses. Today, it has over 60 locations worldwide and serves art buyers and art sellers in Paris, New York, San Francisco, Los Angeles, Sydney, Hong Kong, and other cities around the world. Bonhams is still privately owned, and it is still headquartered in London, in a state-of-the-art building at 101 New Bond Street.
If you are looking for some rare and unique fine art or antiques, Bonhams auctions are something you should definitely check out. One of the world's best auctioneers of art and antiques, it is sure to offer you valuable artworks you won't find anywhere else.