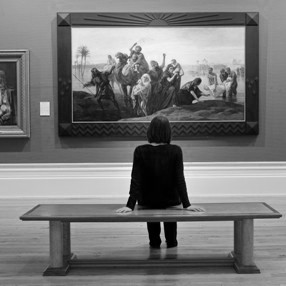 It's not a secret that art, especially modern art, is a rather expensive business. Furthermore, running a fine art gallery can be even more so. In this way, let us offer two main tips for gallery owners that can save your money or even bring more in.
1. Diversify your services. Art collectors like to do business with galleries offering a diversity of services. For example, if your customers ask for a special fine art piece, try to find it and charge a finder's fee. Or join forces with a professional company specializing in art collection management, and thereby offer this service to your customers. Some art collectors find it very helpful to acquire artwork and have an opportunity to appraise it at the same time and place. So offer additional appraisal services to your clients. In general, try to expand your services in any possible way.
2. Cut your shipping costs. Artwork transportation and handling costs may be rather big expenses for a small gallery. The best solution, in this case, is to cooperate with one of the proven art shipping companies like Fine Art Shippers that specializes in safe transporting, packing and crating of artworks and has competitive prices. For example, when a collector buys one of the large sculptures or an expensive painting, he not always can transport it home at once. In this way, our art handling and shipping services are the most convenient and affordable choice. We are always glad to meet new partners!