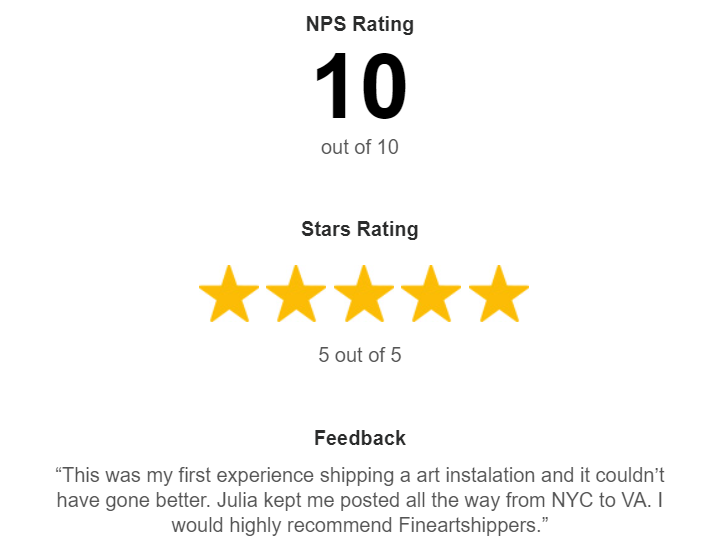 Whether you are shipping art for the first time or you have done it many times before, Fine Art Shippers is ready to help you carry out the shipment without pain and fuss. If you have little or no experience, our team of professional managers and art handlers will answer all your questions. We will be able to find the most effective and optimal solution to your particular situation. In case you know what you need, we will do our best to take into account all your preferences. Our art transportation services are accessible for everyone who needs to ship art, antiques, and collectibles to another place.
Bespoke Art Transportation Services From Fine Art Shippers
For more than 25 years, Fine Art Shippers has been striving to be at the forefront in all we do. Our fine art services consist of a comprehensive list of standard and special art logistics services of superior quality. We offer air & sea transportation, antique moving, art installation, packing & crating services, art insurance, white-glove moving, and art storage. Of course, you shouldn't forget about our cross-country consolidated art shuttles that run every three or four weeks.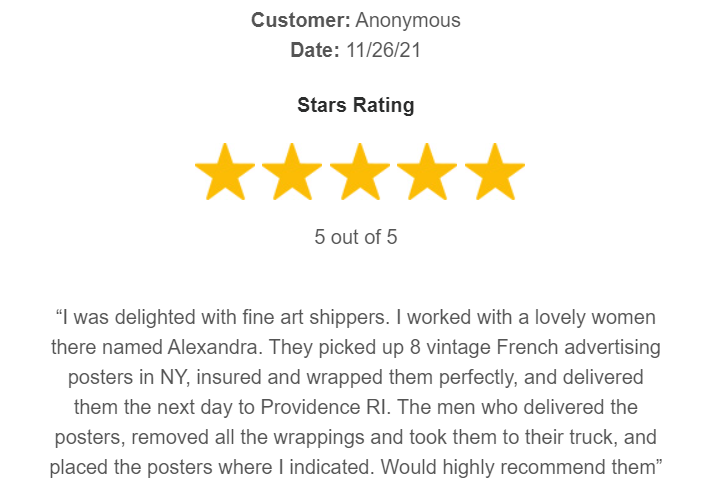 Quality and patience are the main principles of our work. We support clients from the very beginning and try to make their journeys less problematic at every stage of providing art transportation services. The loyalty of our clients and the overwhelming majority of positive reviews prove that Fine Art Shippers dedicates itself to the work that we all enjoy doing every day. Why would you want to go for our services?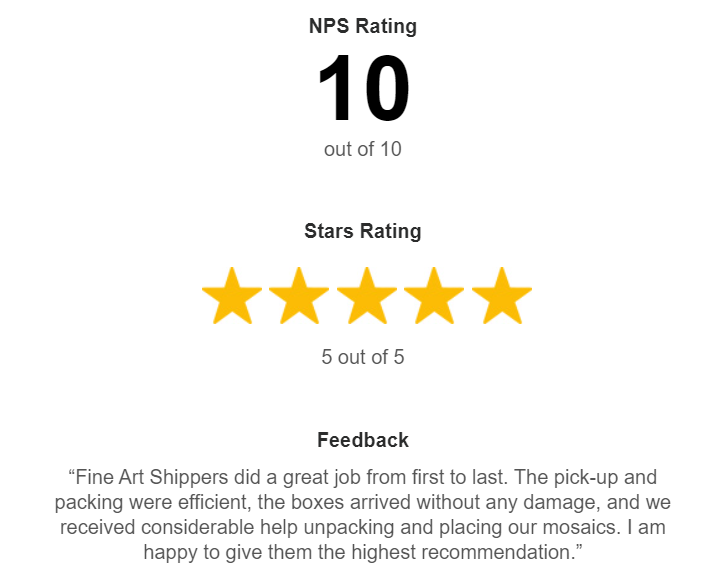 Fine Art Shippers is more than just an art logistics company. It is a team of skilled and trained art handling experts who love art and know how to protect it in transit. If you have any questions or need our art transportation services, don't hesitate to contact our company right away.