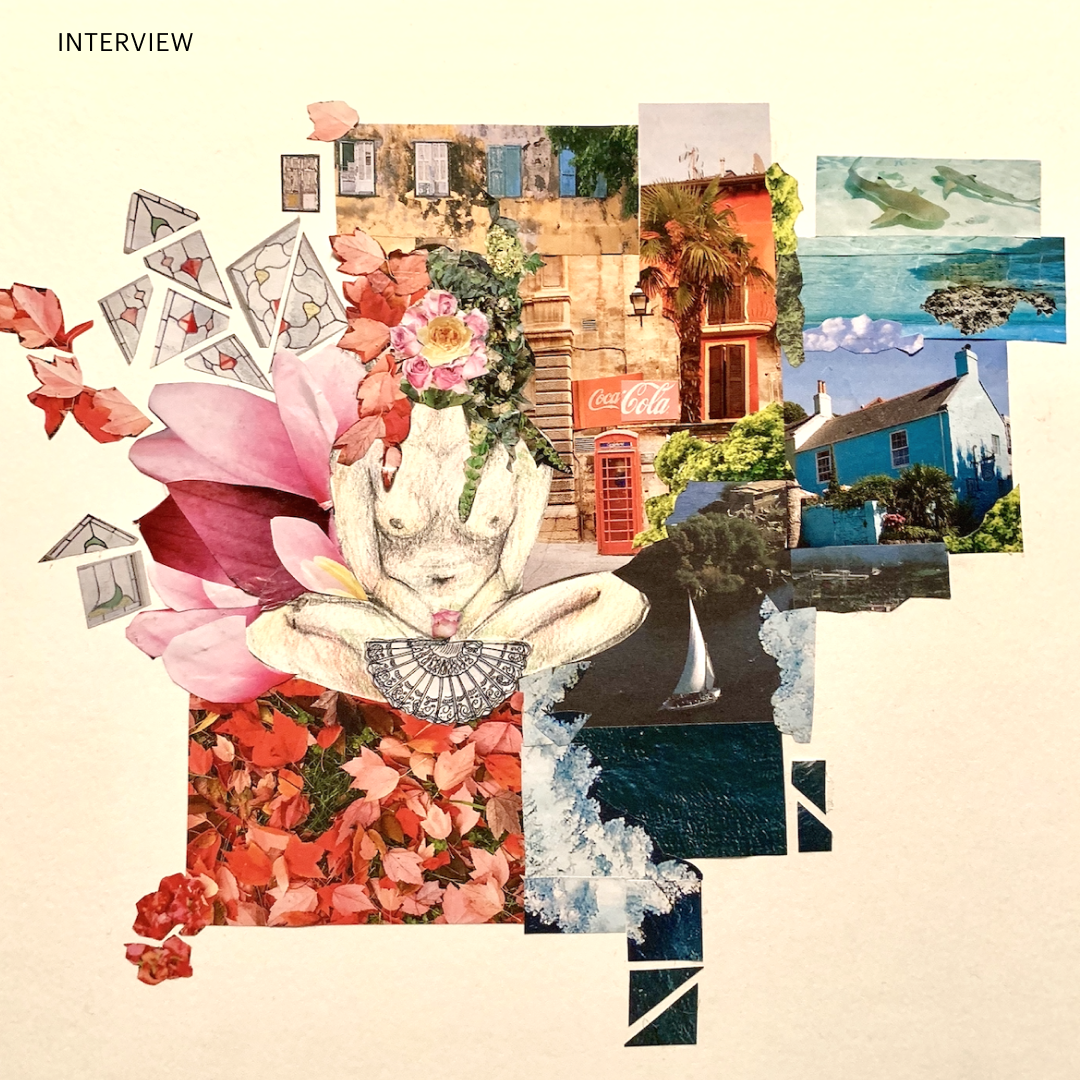 Sara Caputi is a London-based artist and an art consultant. Fine Art Shippers had the opportunity to speak with her about the essence of femininity, art as a life choice, and the key qualities of an art advisor and dealer.
Artist Talk: Sara Caputi on the Female Body and Authenticity
You're originally from Italy but are now based in London. Could you share a bit about your journey? How did you begin in the art world, and what brought you to the UK?
Sara Caputi: Since a very young age, I've had a passion for art, which was nurtured by my parents. Going to art school was an obvious and natural choice. I attended the Accademia Di Belle Arti in Venice. As a student, I even had the chance to participate in the Venice Biennale.
I've been particularly drawn to portraiture, focusing not so much on realism but on capturing the essence and emotions of a person. I also have a fascination with horror movies, which led me to explore special effects.
After art school, I wanted to move to Los Angeles to develop my career there, but due to financial constraints, I settled in London in 2010. Here, I worked various jobs, including as a set designer and an art consultant. I also took private lessons in prosthetics and developed a love for 40s and 50s hairstyles.
In 2014, I resumed painting, inspired by the Borough of Ealing Art Trail (BEAT). This is an event where community artists showcase and sell their creations by opening up their homes, studios, or other community spaces. BEAT takes place over two weekends annually, and during this time, a map is given to the public to guide them to various locations throughout the Borough to view the exhibits.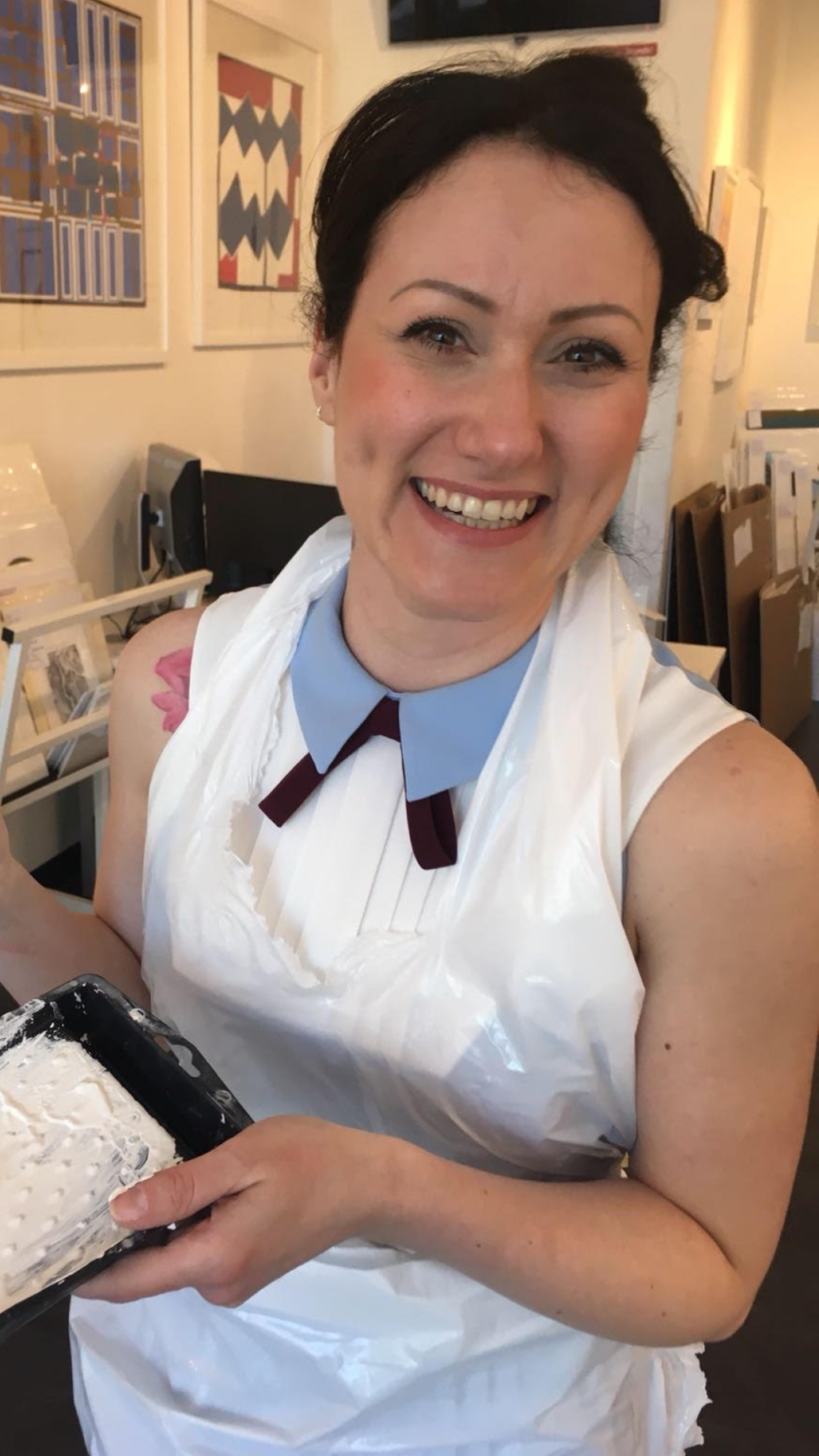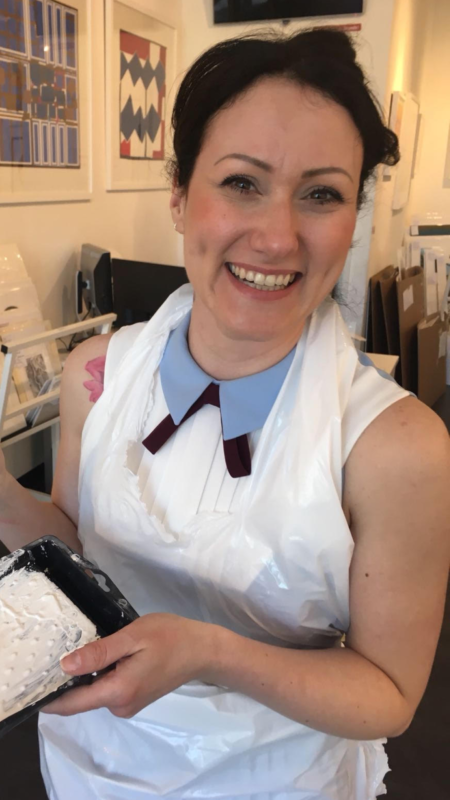 What kind of art do you create?
I mainly draw female nudes and take on commissioned pieces, including family portraits. My recent focus has been on linocuts and woodcuts, and I've also started creating monotypes. A while ago, there were talks about the death of figurative art. That's not true! Figurative art is highly appreciated. I've observed this both in my own work and in the art I deal with as a consultant.
Why are you interested in portraying the female body?
I want to capture the essence of the female body and its inherent beauty. I don't consider myself a feminist, but as a woman, I understand the challenges we face, both positive and negative. For instance, after giving birth to my daughter via C-section, I had to undergo another surgery to remove a 5-inch tumor. Now, I bear a scar on my belly. But when I look at it, I see my daughter.
In today's society, there's immense pressure to appear flawless. I've always challenged the notion that women must adhere to certain aesthetic standards. My technique involves linocut, where I sketch directly on linoleum without tracing, emphasizing bold lines and shadows. This approach produces raw, yet beautiful impressions, mirroring how imperfections can be seen as beautiful aspects of the female body.
Do you have some sort of a creative routine?
Before I had my daughter, I'd finish my workday at the gallery and, upon coming back home, paint for hours until 2 or 3 a.m. I didn't feel tired; I would lose myself in my work. Painting is like breathing to me; I can't go a day without it. So, now that I have to take care of my daughter, I try to include her in my creative routine. This morning, for instance, we painted together. This not only helps me organize my day but most importantly, connect with my daughter on a deeper level through a shared experience.
What does your job as an art consultant and curator involve?
Since 2014, I've worked for the London gallery called For Arts Sake, where I've been curating numerous exhibitions alongside the director and manager. We organize an average of ten to twelve exhibitions annually. What's rewarding is the experience of working closely with artists, allowing them to express themselves, and then orchestrating the exhibition, especially the private views. It's truly heartwarming to see an artist's joy when their work sells. Being an artist myself, I can relate to this.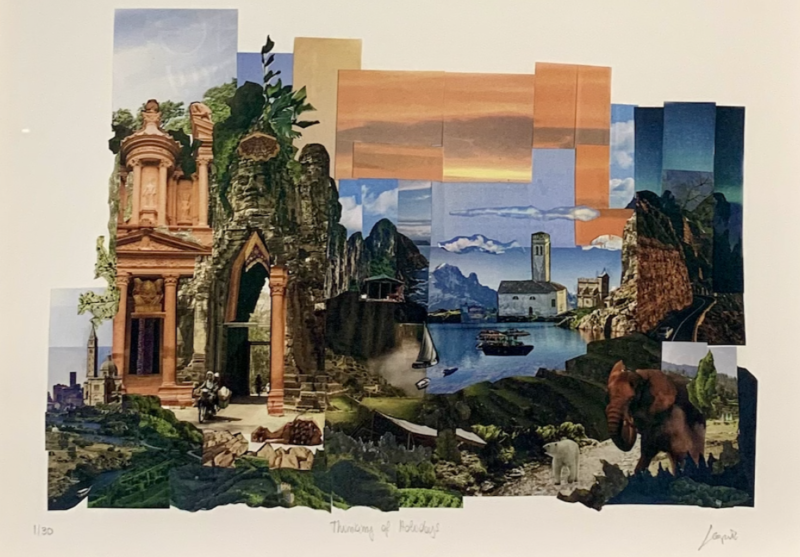 What are the key qualities of an art consultant and dealer? What is your approach to working with clients?
To me, this is an intuitive process; it's about understanding people and their needs. While clients may have certain preferences, I introduce them to diverse options. They might love flowers but could discover a newfound appreciation for abstracts under my guidance. I encourage them to value art beyond mere decoration — art should resonate and become a daily source of joy and discovery.
Additionally, I provide them with the chance to visualize artworks in their homes, free of charge. The key for me is to listen and never underestimate their financial capacity. Instead of pushing high-end artworks, I focus on educating clients to make wise decisions. This approach pays off—many clients return, bringing me great joy.
Photo courtesy of Sara Caputi