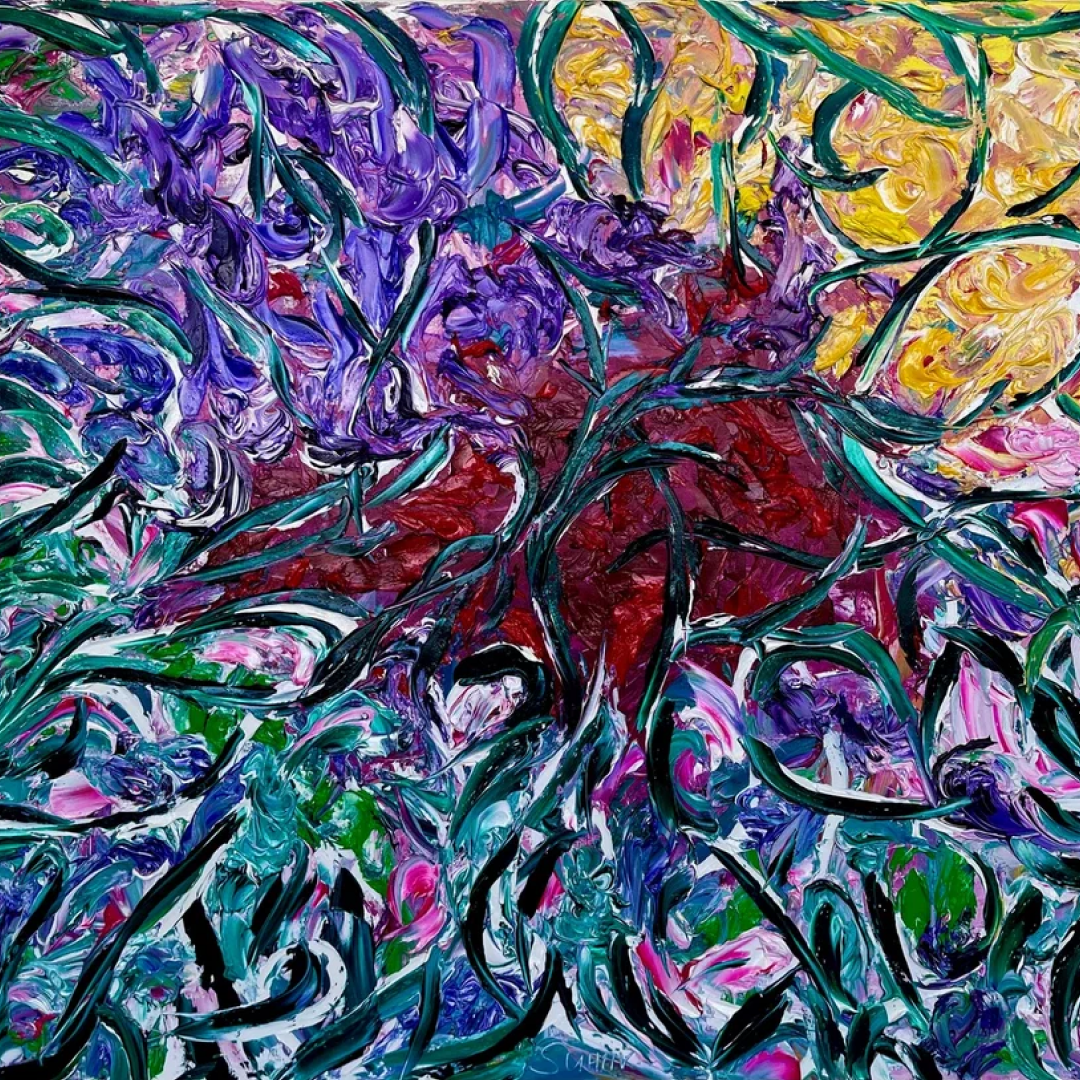 Dima Suhov is a successful contemporary artist known for his large-scale abstract expressionist paintings, which are in high demand among collectors in Europe and the Middle East. Fine Art Shippers spoke with him about creating new realities, the significance of contrasts in life, and his native Siberia.
Artist Talk: Dima Suhov and His Abstract Expressionism
Your most recent solo show, "Antithesis," is currently on display at Moscow's Sneg Gallery. Could you share more about the series of works featured there?
Dima Suhov: Antithesis is about the blending of opposites. By juxtaposing contrasting elements, I aim to bring harmony to life. In these works, I reflect on love and loss, the cycle of life and death, and the full spectrum of human emotions, from fear to joy. The exhibit showcases my most recent paintings as well as works from earlier periods. Overall, my inspiration stems from the places I've been, the people I've met, the energies I've felt, and the memories I've forged. Throughout my work, there are recurring themes: life, decay, and the inexplicable aspects of our existence. Rather than mirroring conventional reality, my art creates its own reality, challenging viewers to think more deeply.
Where did the idea for the project come from, and why did you choose the name "Antithesis"?
The idea for the exhibition was born in Italy as we wandered along the enchanting streets of Venice with Alexander Philippov, the owner and curator of Sneg Gallery. We wanted to show the twists and turns of my personal journey through a selection of works and the architecture of the space where they were to be displayed. I'm happy with the result; the show turned out both bold and harmonious, with several narrative layers hidden beneath one another.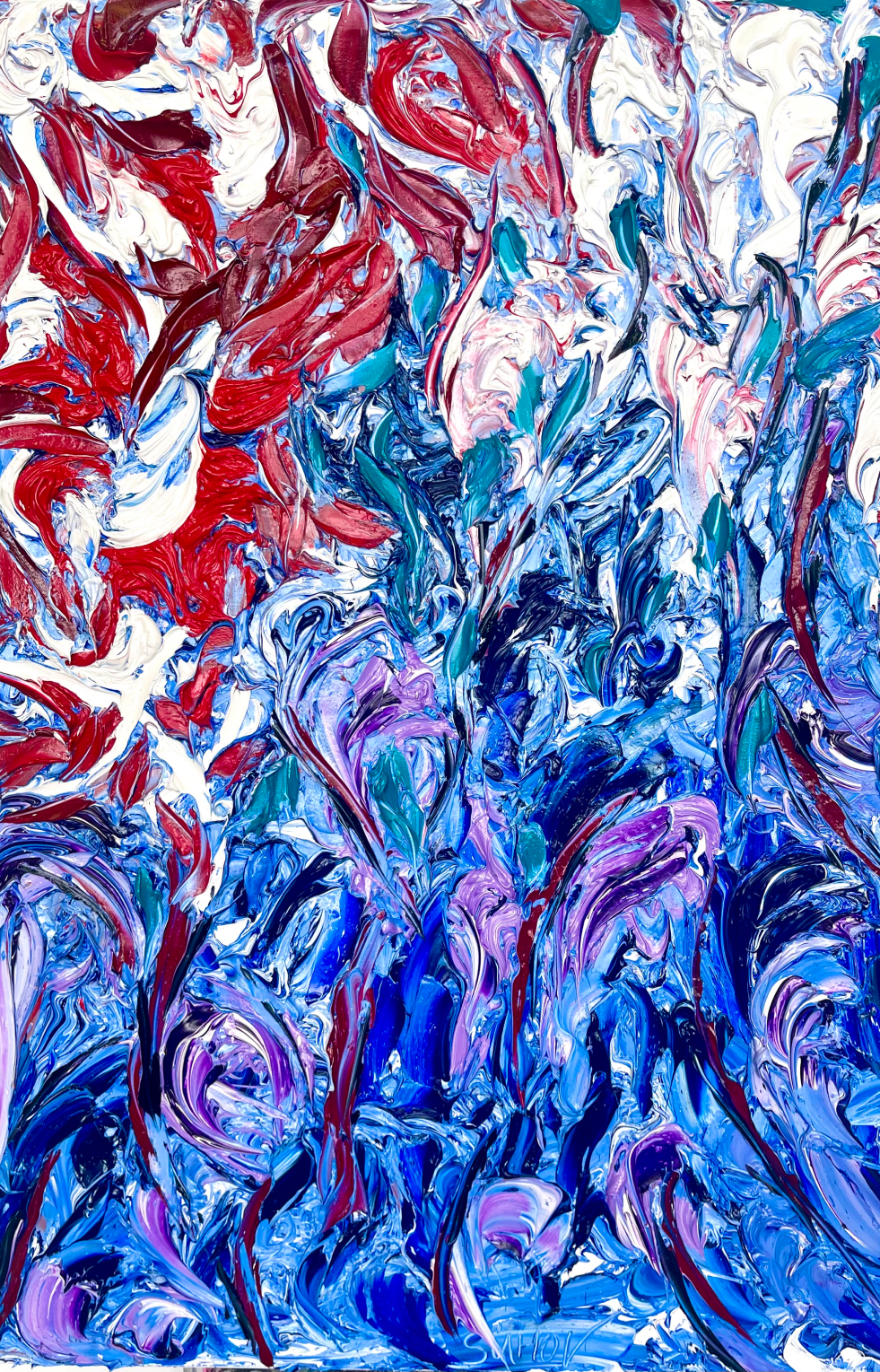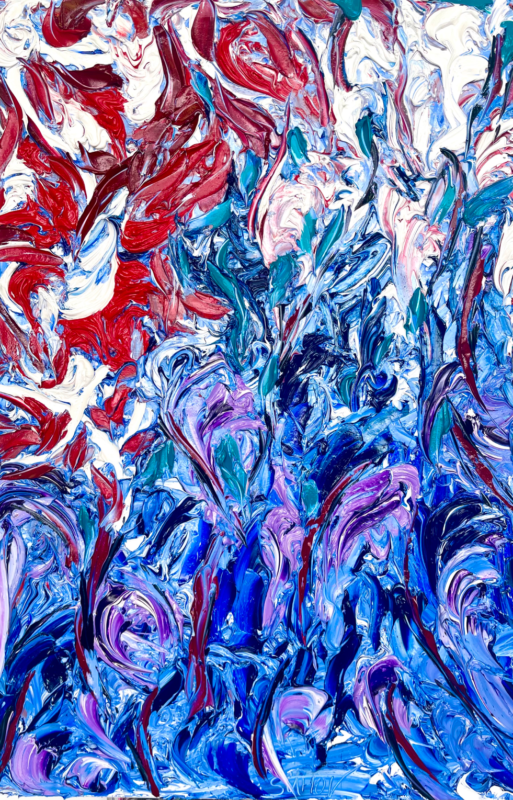 What role do emotions play in your art?
Life's continuous cycle of birth and death has always fascinated me. I'm drawn to things we can't fully understand. To me, art is a conversation with my deeper and wiser inner self, or maybe even with something bigger than me. When I paint, I let go and allow a natural flow to guide me. Sometimes, it feels like an unseen force shapes my art. I don't stick to certain forms or colors; I immerse myself in that creative current, and within it, my works emerge.
How did you come up with your painting style?
I began painting around the age of fifteen. My recognizable style formed only seven or eight years later, through constant experimentation. First, I worked with acrylics, but they felt lifeless to me, and I couldn't connect with that medium, so by my mid-twenties, I switched to oil paints. I prefer large-format paintings. I feel most comfortable and confident working in this format. With it, there are no limitations, it allows me to lose myself in the process and connect with this inner guiding force.
You recently participated in the Venice Architectural Biennale. Can you tell us a little about it?
The project, titled "Art Unites the World," was hosted at Palazzo Cappello. The idea was to bring together a group of international artists, including myself, to demonstrate that art transcends borders and other barriers. The curator of the exhibition was Marianna Gnezdilova, executive director of "Russian Artistic Heritage" and a cultural values expert for Russia's Ministry of Culture. It was organized by the Italian-German Center in partnership with OKXSA projects, OSTEN ART Skopje, and Sneg Gallery, supported by the Goethe Institute, the Consulate General of the Federal Republic of Germany, and the AGIMUS association.
You are actively engaged in charity work. What organizations do you support?
I partner with several foundations that help children with various disorders. I regularly donate either my paintings or a portion of the proceeds from sales to them, especially during my major projects.
How often do you visit your hometown in Siberia?
I was born and raised in the Siberian town of Tara. Nowadays, I visit roughly every two years. It's my source of inspiration; nowhere else can I recharge my energy quite like I can there. The forests, rivers, and untouched nature fill me with beauty, sparking new ideas and giving me my desire to create.
How often do you travel, and what are your favorite destinations?
I love the Netherlands, particularly Amsterdam. I regularly go to Istanbul, every two months, where I now have a studio. In the past, I often sought inspiration in Asia, especially in Bali. I'm also captivated by the charm of classic Italy: Rome, Venice, and Florence. As you can see, I love contrasts.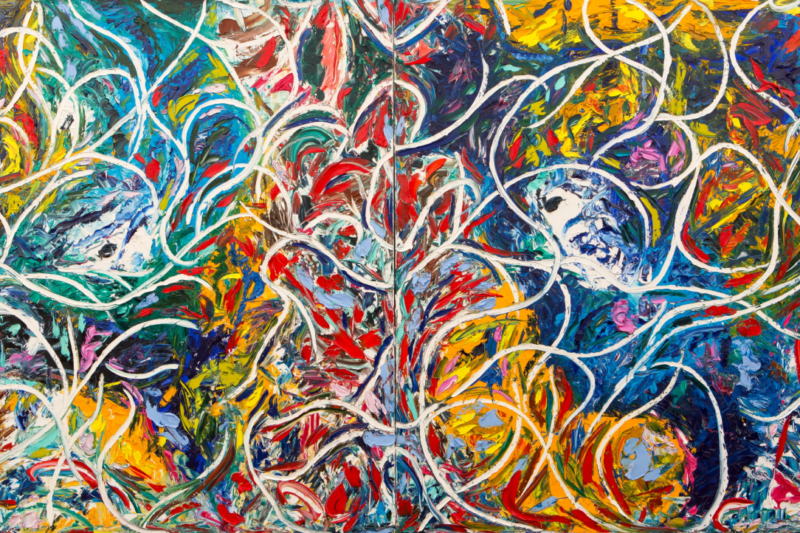 Photo courtesy of Dima Suhov
https://suhovdima.com