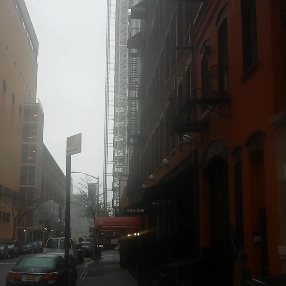 The world of art is a highly complex entity. It is actually a lot bigger than most people think it is, and this applies not only to the multiplicity of genres, mediums, types, and forms of art but also to a large number of companies and businesses operating inside the industry. For example, everyone knows about art galleries, museums, and auctions houses, which have always been an integral part of the world of art. But have you ever thought about how all those incredible art pieces are transported and installed? This is where art moving companies come into play!
Fine Art Shippers has been providing fine art shipping services in NYC and beyond for 20+ years, and over this time, we have established ourselves as one of the leading art moving companies in the United States. Our expertise, knowledge, and individual approach to every client allow Fine Art Shippers to work with many reputable art institutions and private collectors, providing them with a whole range of safe art transport services. These include local and international shipping of art and antiques, packing and custom crating, art storage, art installation, and many other important services required by the art community.
Collaboration with auction houses
It is needless to say that as one of the best art moving companies in New York, we work with many auction houses and their clients on a daily basis. Moreover, Fine Art Shippers is a preferred art shipper for Shapiro Auctions, meaning that we handle, install, pack, crate, and ship almost every piece of art sold by this reputable auction house. In the video below, our team is doing another pick up for Shapiro Auctions at 506 East 74th Street.
In addition to collaborating with Shapiro Auctions, Fine Art Shippers also offers a wide range of other auction shipping services. For example, we can pick up art from Sotheby's, Christie's, Doyle, Phillips, Bonhams, or any other auction house, properly pack and crate the item, and deliver it to the seaport or airport for its further international transportation within a single day. Besides, we offer white glove art courier services within the Tri-State Area, so if you need your new acquisitions to be delivered to your home right away, we can do it for you too. This all makes Fine Art Shippers one of the most reliable art moving companies in New York. Call us today to know how we can help you!