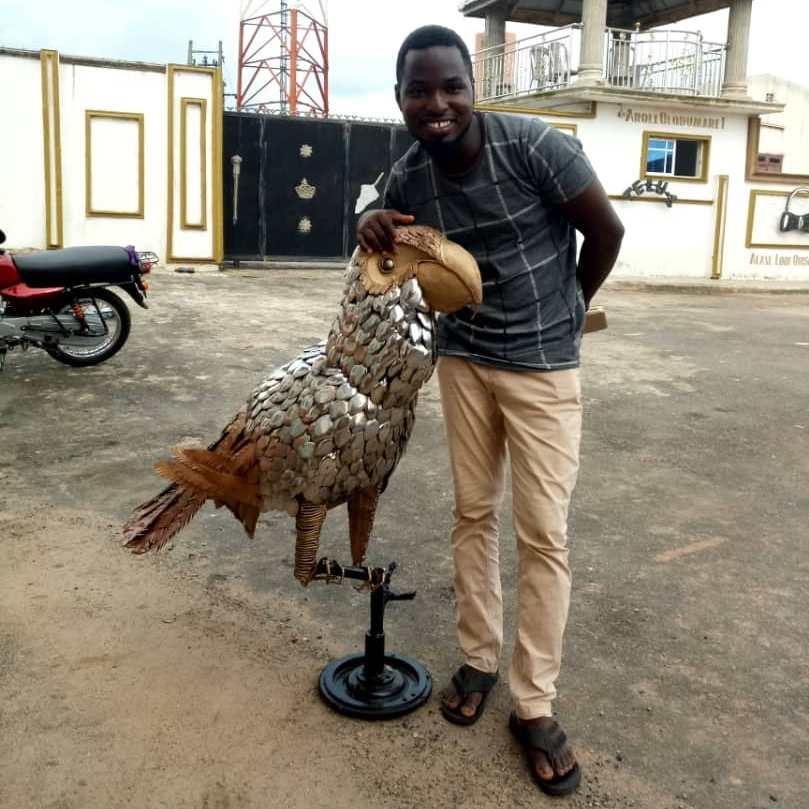 African art is becoming an increasingly important aspect of the global art world, attracting art lovers and seasoned collectors from around the world. Some of them, like the prominent Russian artist Mikhail Zvyagin, prefer collecting antique pieces; others focus their attention on contemporary African art. The latter has recently become a whole new trend that is expected to have large growth over the next years. More and more African artists appear on the international art scene, pushing the boundaries of contemporary art with their original creations. In this blog post, we are delighted to tell you about one noteworthy Nigerian artist whose art represents a perfect mix of the Yoruba heritage and modern ideology. Please meet Adeniji Ayandunmola Mayowa!
Yoruba Heritage in the Art of Adeniji Ayandunmola Mayowa
Adeniji Ayandunmola Mayowa, aka AyanAde, is a Nigerian artist based in Osogbo. Born in 1990, he grew up surrounded by the rich traditional culture of the Yoruba people, which had a great influence on his future artistic career. After graduating from Ladoke Akintola University of Technology (LAUTECH), majoring in Fine and Applied Arts, and one year spent at the National Youth Service Corps, Adeniji Ayandunmola dedicated his life to creating art. For the young artist, it was, and it is still is, a way to share his culture, preserve the Yoruba heritage, improve the aesthetic view of society, and draw people's attention to various political and social issues.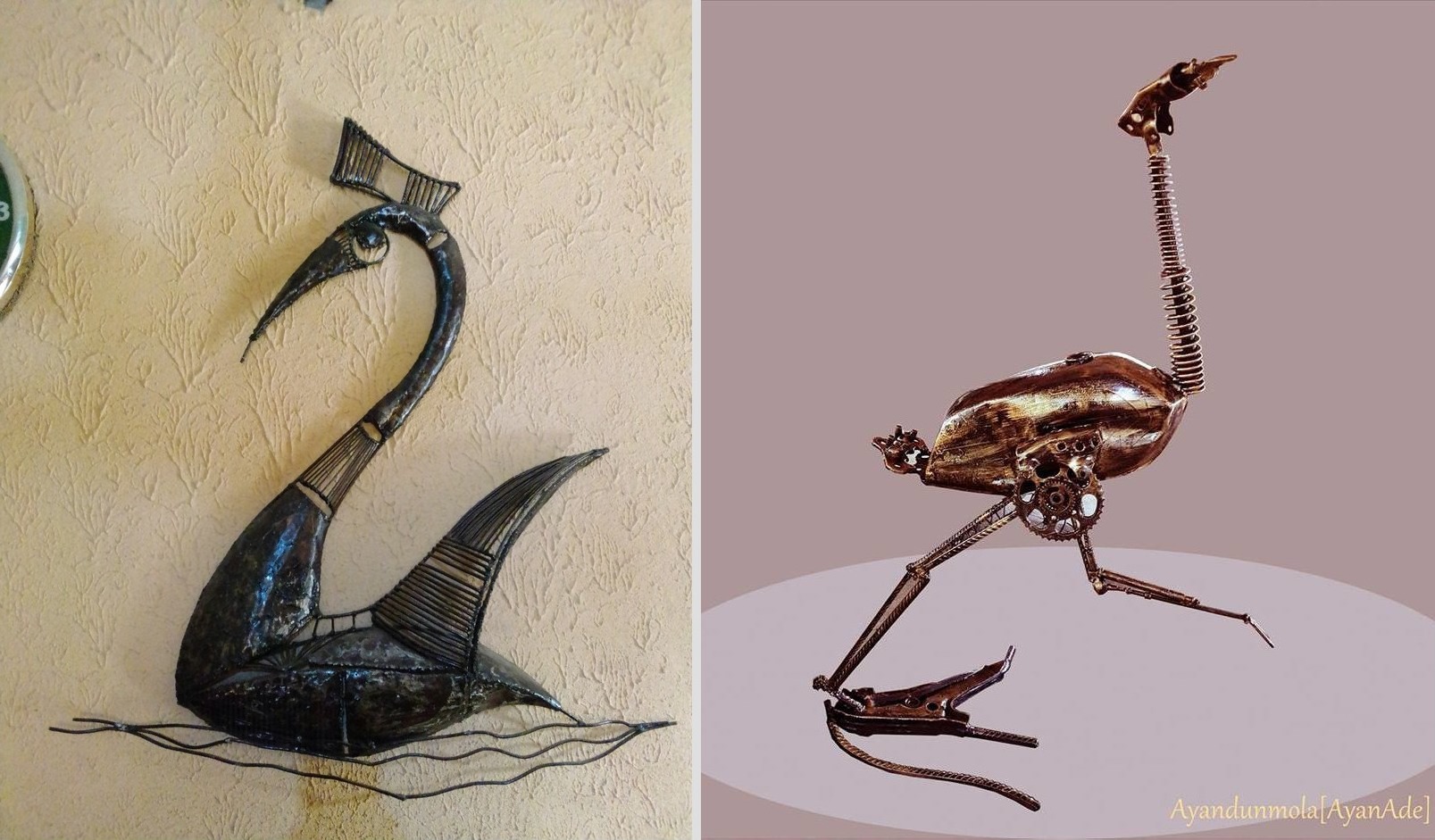 Being a reflection of both the Yoruba heritage and the modern world, art by AyanAde is beautiful, original, and meaningful at the same time. The artist works in different techniques, from painting to textile design, but his true passion is sculpture. Adeniji Ayandunmola has already completed a range of significant projects, including several public commissions, and he continues to master his skills and develop on his artistic path. Among the most notable artworks by AyanAde are a life-size sculpture of the late Major-General Adeyinka Adebayo, a cement bust of Chief Akinfenwa, and an impressive sculpture "War against Insurgency" that is installed at LAUTECH Sculpture Garden.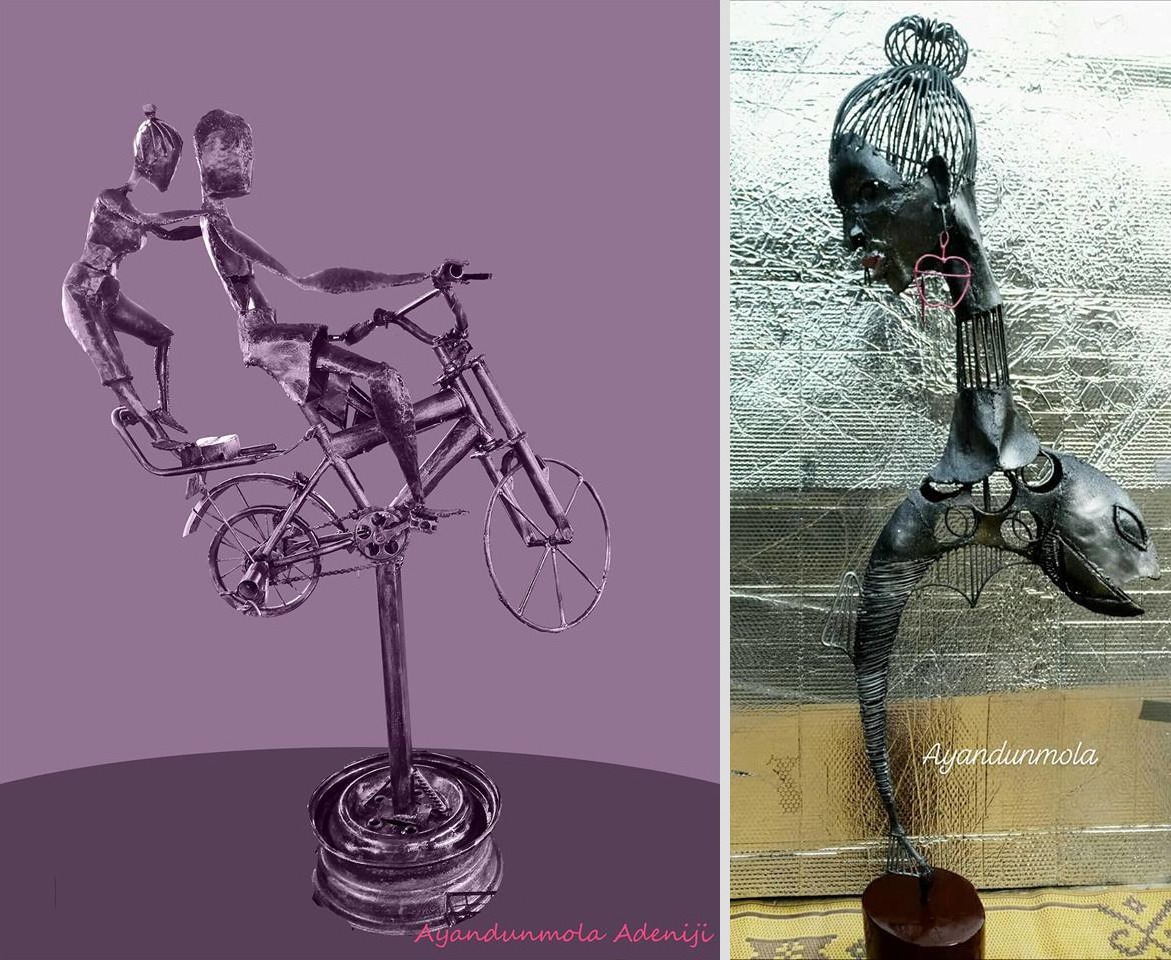 Adeniji Ayandunmola Mayowa is, without a doubt, one of the most talented and noteworthy contemporary African artists, and we highly recommend that you pay your attention to his work.