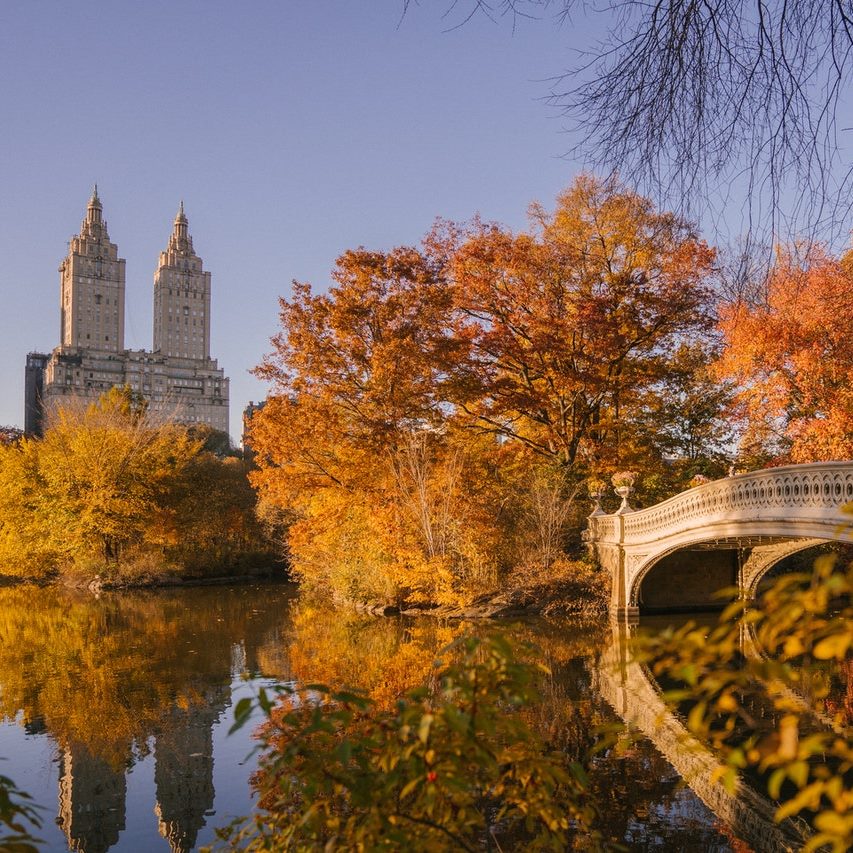 Fall is perhaps the coziest season of the year in New York City. Days are dry, skies are clear, temperatures are more tolerable. The next few months are undoubtedly the best time to enjoy the beauty of nature, the colorful landscape, and the plethora of outdoor activities. Art moving companies feel the same way. After all, it is just a perfect time for shipping fine art both locally and internationally. We do love fall, and here are four reasons why you should love it too!
1. The busy season is over. Since summer is still the most popular season for relocation, the moving industry gets very busy from May to August. The same applies to fine art movers who are overwhelmed with work in summer. Thereby, if you want to have more flexibility when choosing dates for shipping your precious possessions, it is better to plan your move for the fall season.
2. Lower shipping rates. Even though at Fine Art Shippers, we have all our art shipping services reasonably priced, the cost to move art and antiques during the fall months is still cheaper. The reason for that is the same: the peak season is over, and the demand for shipping services begins to decline. Thus, if you want to save some money on moving, fall is the right season for that.
3. Perfect weather conditions. As you know, most fine art pieces require special temperature and humidity conditions for a safe and secure move. That is why all our trucks and storage facilities are equipped with a sophisticated climate control system. However, it is still better to ensure that outdoor conditions are also favorable for shipping art. The fall season is just perfect for that. The weather is not too cold and not too hot, the sun is more gentle, and the air is drier, which provides almost ideal conditions for transporting valuable art pieces.
4. A variety of art shows. Finally, the fall season offers a variety of art shows and street markets for any taste and budget. It means that if you want to add something special to your art collection, it's high time to do it. Moreover, whether it comes to a large outdoor sculpture or an oversized oil painting, you can transport it to your home at a much more attractive price.
Now that you know why fall is a perfect season to hire art moving companies, you are ready to order our professional shipping services. Get a free quote today to find out the cost of your shipment!