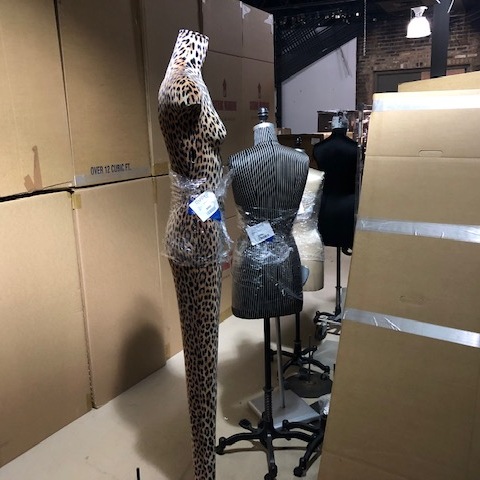 The world of haute couture has always been an intersection of fine art and fashion. It is full of amazing items, many of which are displayed at museums worldwide. Just like paintings and sculptures, couture and designer clothes are very delicate and require special handling. For this reason, when it comes to moving exclusive clothing, white glove transportation services are a must.
Fine Art Shippers is a fine art shipping company headquartered in NYC. We have been providing white glove transportation services since 1995, handling everything from custom packing and crating to worldwide shipping and complicated installations. Our team particularly specializes in transporting fine art, antiques, chandeliers, mirrors, musical instruments, luxury furniture, and other valuable objects of any size. We also have extensive experience in packing and moving fine jewelry and couture clothes, which allows us to work with many designers, collectors, and auction houses. For example, not so long ago, Fine Art Shippers had the pleasure of delivering a large collection of exclusive clothing to Leslie Hindman Auctioneers in Chicago, IL.
Working with Leslie Hindman Auctioneers, or as it is known today Hindman Auctions, is always an exciting experience. This time was no exception because our white glove transportation services were chosen to pick up a gorgeous collection of clothing by the prominent American fashion designer Geoffrey Beene from UOVO and deliver it to Leslie Hindman Auctioneers for the upcoming auction. Everything was done in a very timely manner, and all of the items arrived at the destination in their perfect condition.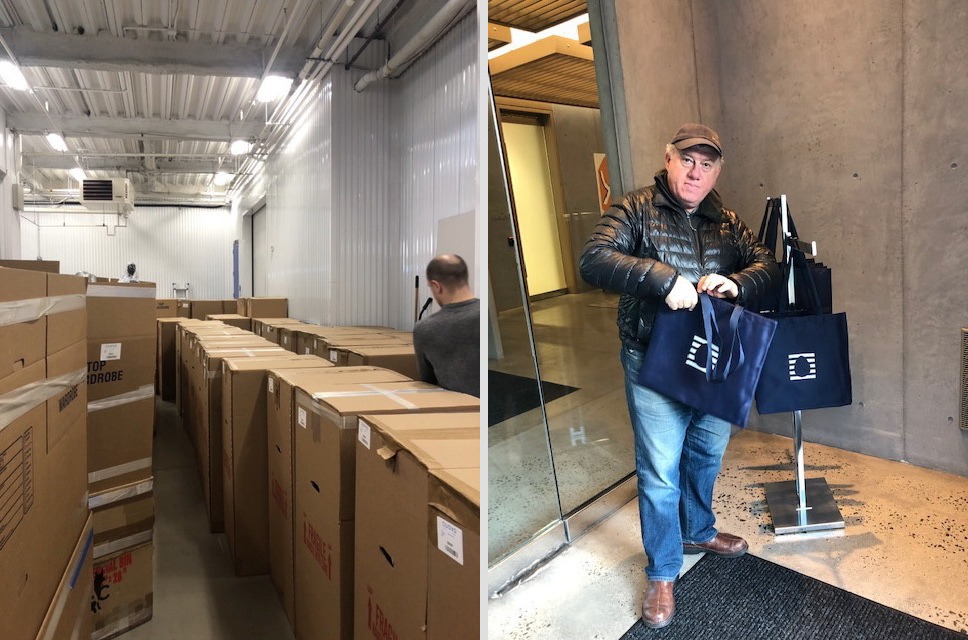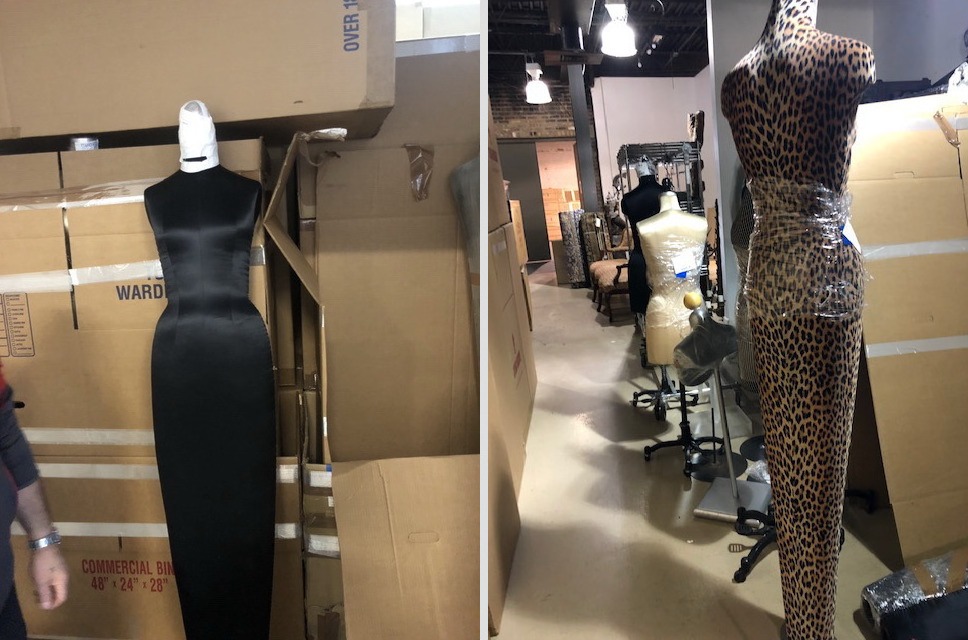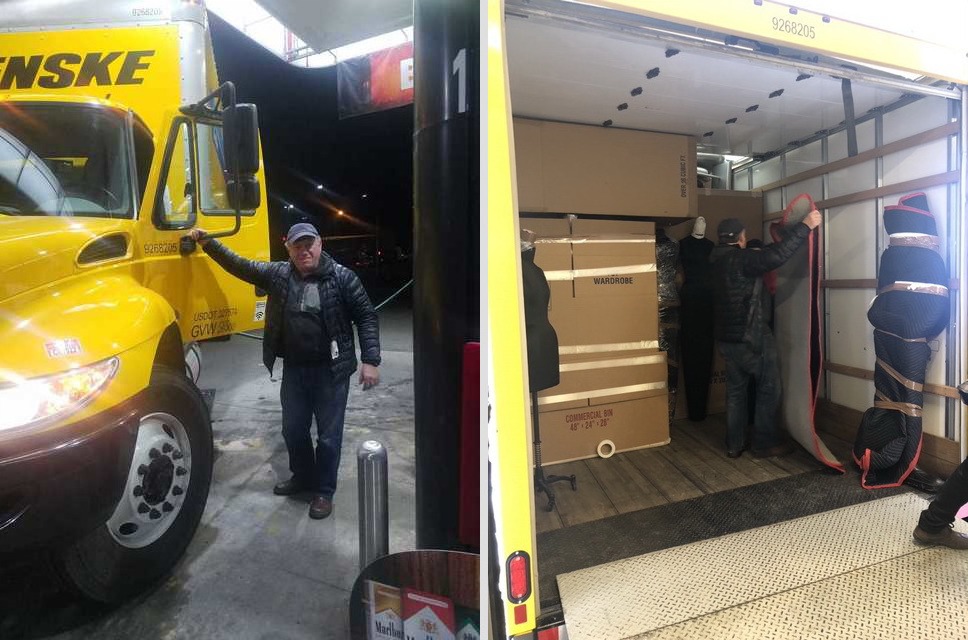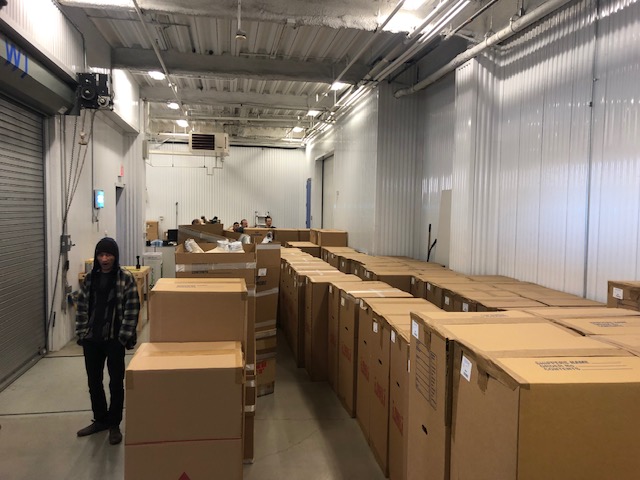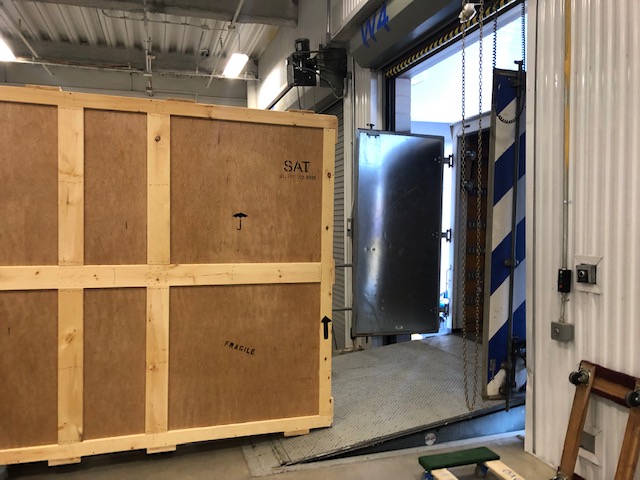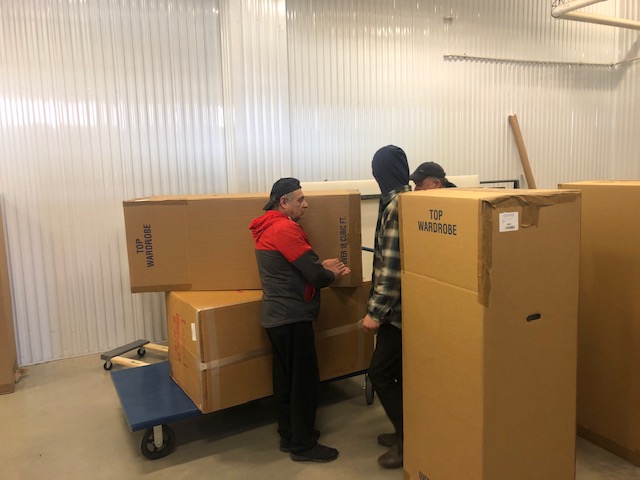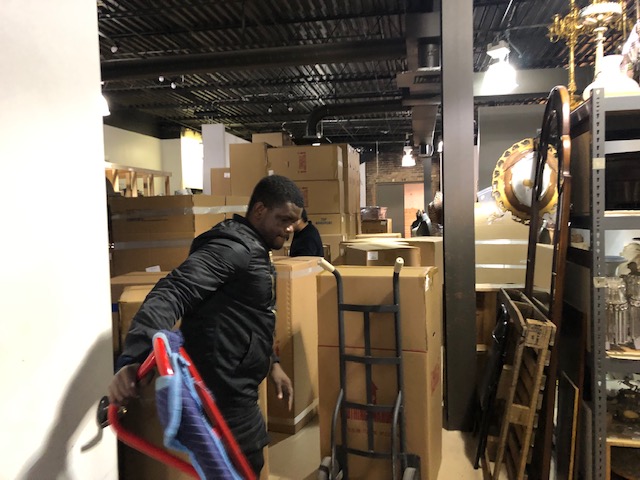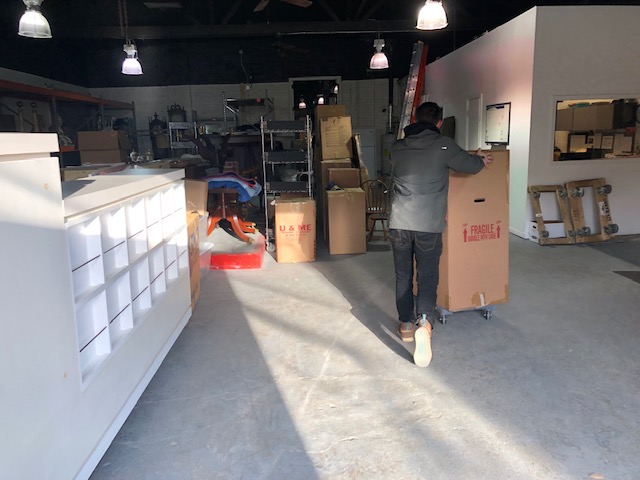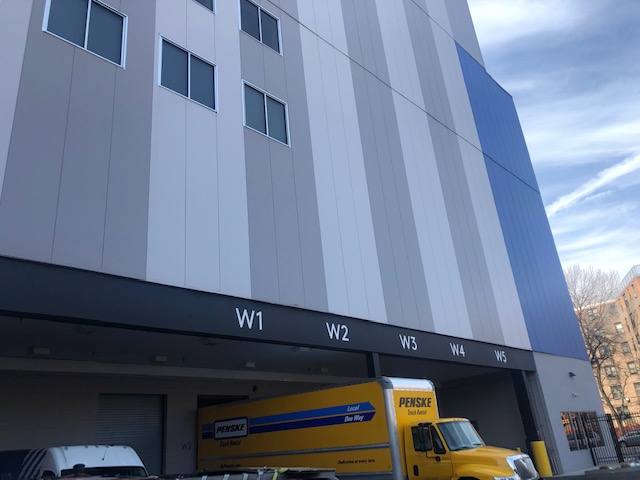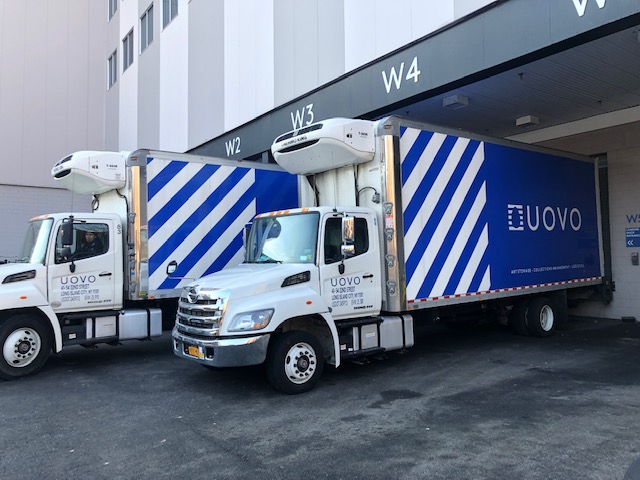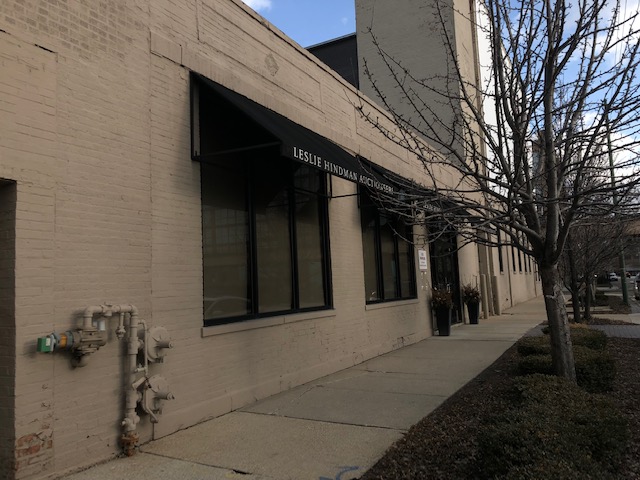 At Fine Art Shippers, we pick up from and deliver to Leslie Hindman Auctioneers all the time. Be it a single painting, a large statue, antique furniture, or design items, our white glove transportation services cover all moving needs and capacities. We love working with this reputable auction house, and we highly recommend it to anyone wishing to acquire rare and unique items of exceptional value.
It is also important to note that all our white glove moving and auction services are very competitively priced, especially taking into account a huge range of quality and flexibility we offer. We can come to any location, pack and crate everything properly, and deliver all the items to anywhere in the world safely and without delays. Whatever your needs, please do not hesitate to request a free shipping quote or simply contact our team directly. Fine Art Shippers is always at your disposal!