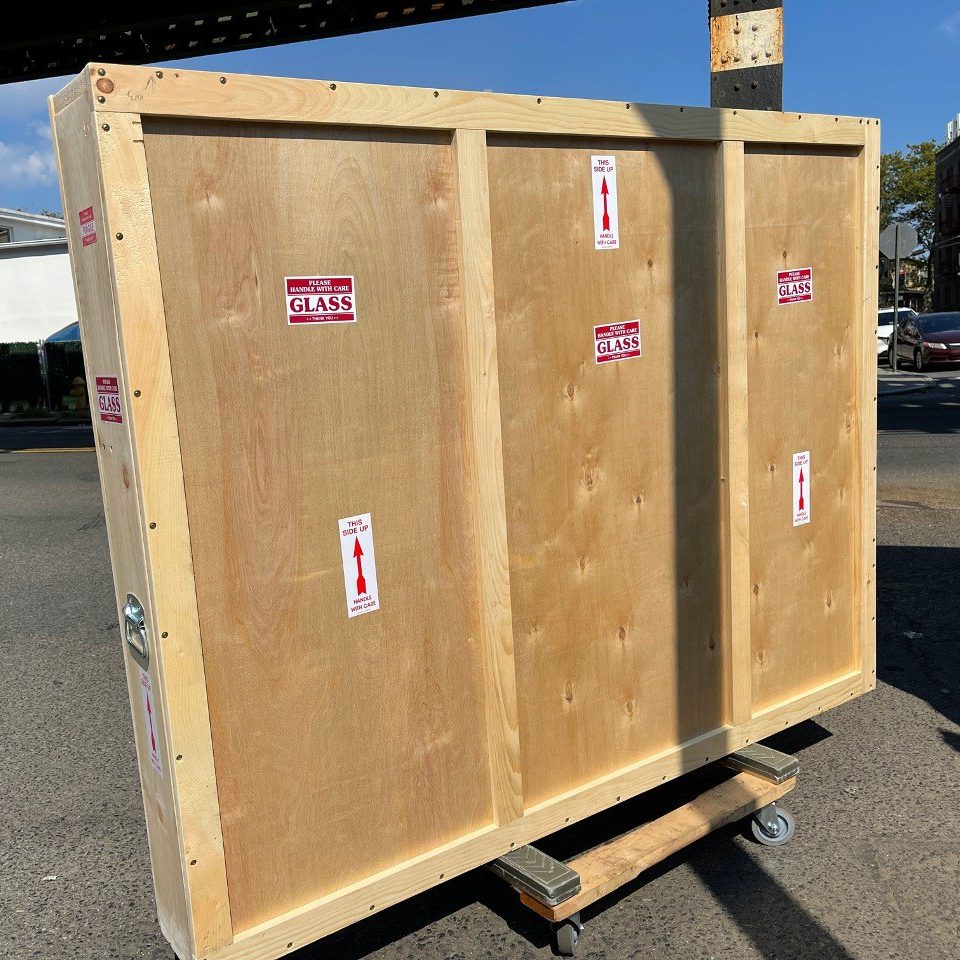 A painting needs a crate as much as a person needs a winter jacket in cold weather – it does protect you from external influences. Every time you want to deliver a valuable canvas painting that is larger than life, you will most likely benefit from a good sturdy custom crate built specifically for your piece. But have you ever wondered what a perfect painting crate looks like? Should it have any special attributes or characteristics? The answers should be found within a crate. Let's open it!
A Perfect Painting Crate: What Does It Look Like?
Looks can be deceiving, which is true for crates of any type. Overall, they all look the same. What you see is a wooden box enclosed with materials such as plywood or lumber boards. They may vary in size, but their function is limited to the transportation, storage, and protection of different objects. So how do you know that a painting crate is any good if there are no clear physical distinctions between them? Carpenters know the answer to this question because they are responsible for the assemblage of the container.
A museum crate, which is what it is officially called, consists of three layers: a wooden shell, padding level, and the level of construction. Each one is essential and has a specific role in providing safety to a painting inside the box. The choice of materials and the way they are used during construction are what make a perfect painting crate. Even seemingly tiny mistakes at any stage of creation might lead to some protection issues. And if fortune doesn't favor you, then the content of the crate will be in danger.
To sum up, an ideal container is a combination of high-quality materials effectively used by experienced craters. Here we have another question: who are those masters with the necessary skills?
Who Can Build a Perfect Crate?
Crating services may be requested either separately or as part of the shipping service. The former option is more beneficial for people who plan to store a painting crate for quite a while or move it by themselves. The latter variant will suit collectors, artists, or dealers who need both services at the same time. In this case, you should look for companies with relevant experience in two areas. At Fine Art Shippers, we can complete tasks of any complexity, be it local moving and installation or crating and international shipping. Let us know how we can assist your needs via email or phone!