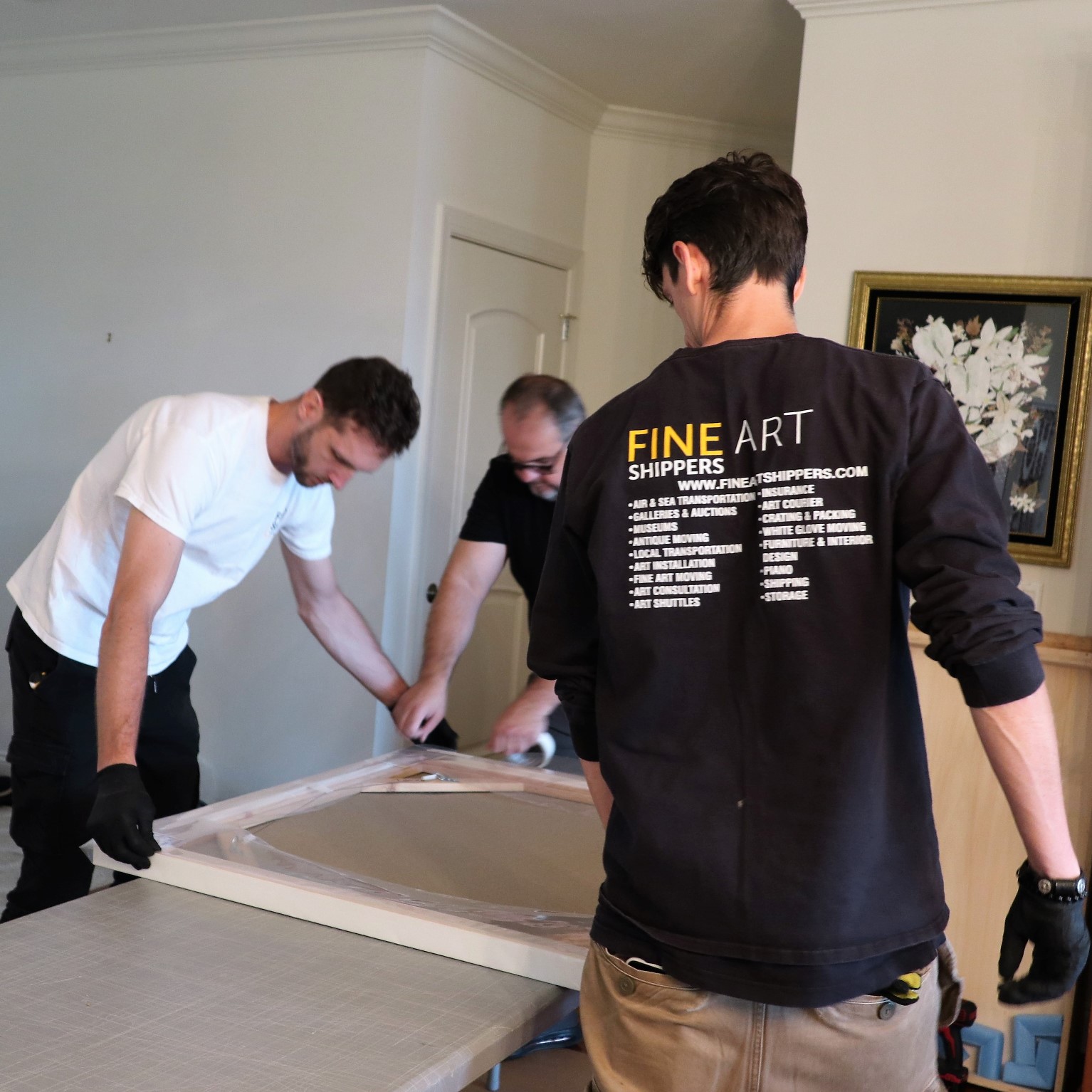 Unfortunately, there is not yet a special degree in art handling. There are also no formal educational requirements to enter the field. This means that almost anyone with a high school diploma can become an art handler. However, many art handlers come to the profession from related fields, such as museum studies or art history, and already know the basic rules of handling, storing, and transporting art.
Common Mistakes Made by Beginner Art Handlers (And How to Avoid Them)
As a well-established business with 27 years of experience in fine art shipping, we're happy to share our knowledge. That's why we've decided to compile a list of common mistakes for beginner art handlers. Of course, experience is the only way to gain accurate knowledge, as art handling is all about practice.  However, there are some basic mistakes that can be avoided at the very first stage of practice. Here are three of them.
1. Packing Artwork on the Floor
The most common mistake made by beginning art handlers is to pack the artwork on the floor. To prevent possible damages, it is necessary to pack the artwork on the table. If an artwork is too bulky to be placed on a table, or if it's a piece of furniture, you should still use protective materials. For example, a blanket or foam should be placed on the floor.
2. Placing Framed Paintings in Random Order
The majority of art handling experts would say that shipping framed paintings in random order is also a blatant mistake. There is a simple rule: face to face, back to back. Precisely speaking, the front of the canvas should be placed against the front of the other canvas, and the back should be placed next to the back of the other canvas. Paintings should also be sorted by size.
3. Crating Everything
To minimize risks, some novice art handlers crate every single piece of art, regardless of its size and material. However, this is a mistake too because not all artworks require wooden crates for safe transportation. In most cases, it is sufficient to use art plastic, bubble wrap, foam, and durable cardboard to protect a work of art, provided that it is transported by a specialized art shuttle, of course.
As you can see, fine art shipping requires not only accuracy but also much specialized knowledge. That's why we at Fine Art Shippers hire only professional art handlers with years of experience.