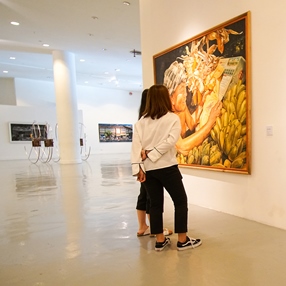 Shipping fine art over a long distance is not that easy, especially if you are doing it for the first time. There are so many sad stories in the shipping industry about damaged art masterpieces that your concerns about the safety of your artwork are absolutely understandable. So what are your options? The truth is that the only way to ensure that every single piece arrives at the destination intact is to entrust the entire transportation process to experienced USA freight forwarders specializing in packing and shipping fine art, antiques, and other valuables.
Now that you know where to look for professional art packaging and shipping service, you need to decide which USA freight forwarders can handle your particular task. The good news is that there are many reputable companies in the United States providing comprehensive art logistics services of the highest quality. For example, you can confidently hire such USA freight forwarders and art shippers as Crozier Fine Arts, Gander & White, Crown Fine Art, Cadogan Tate, Going Art, Atelier 4, and Artech Fine Art Services. Each of them is a trustworthy company offering a full range of art handling and transportation services for any need. However, if you are looking for the best service at a reasonable price, you won't find a better option than Fine Art Shippers.
Fine Art Shippers is one of the most reliable USA freight forwarders proficient in shipping art and antiques both across the country and internationally. We have 23 years of experience working with many respected galleries, auction houses, and dealers, which allows us to guarantee the best art shipping experience ever. Moreover, Fine Art Shippers is exactly the place where you can find absolutely any art-related service, from art packing and crating to white glove art delivery and on-site art installation.
There is one more thing that makes our company stand out from many others. The fact is that at Fine Art Shippers, we offer our services at very competitive prices, making them accessible to everyone. It is pretty easy to check. All you need to do is to request a free shipping quote right from this website, and we will provide you with all the details of the service and its cost. We value our reputation as one of the best USA freight forwarders and art shippers, and we will do our best to protect your artwork and ensure that it arrives at the destination in perfect condition.