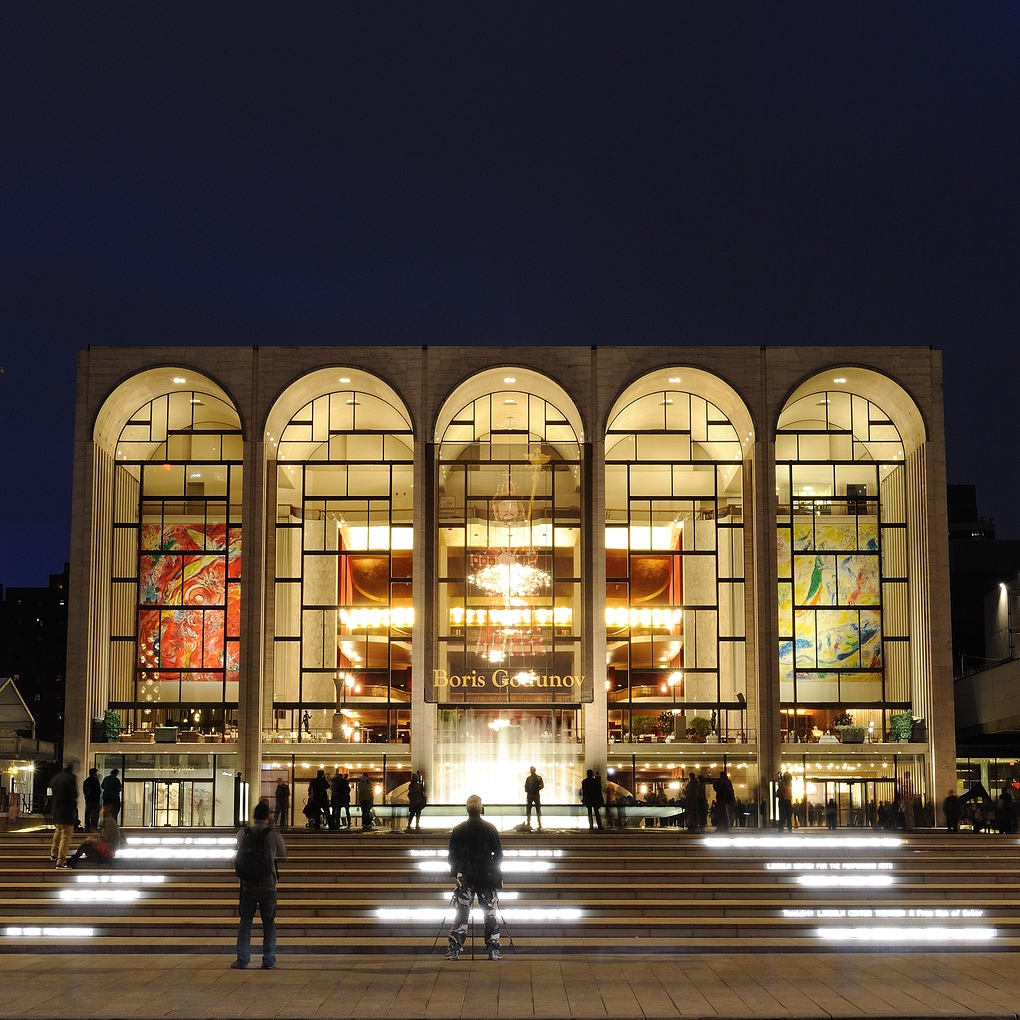 At Fine Art Shippers, we work with art every day. We ship paintings and sculptures, move antique furniture, set up exhibitions, do art installations, deliver objects of value to different destinations worldwide, and many more. We love art in any of its forms and do our best to support talented artists, cultural institutions, and arts organizations in NYC and beyond. Music is also part of the fascinating world of art, no less important and beautiful than painting or sculpture. In this blog post, we want to tell you about the best place in New York to enjoy the art of classical music – the well-known Metropolitan Opera.
The Largest Classical Music Organization in North America
If you love opera, you have definitely heard of the Metropolitan Opera that is the largest classical music organization in North America. Established in 1883, it first opened its doors on Broadway and 39th Street as an alternative to the Academy of Music opera house. In 1996, the Metropolitan Opera moved to its current location at the Lincoln Center for the Performing Arts and since then has been presenting a wide range of works, with approximately 27 different operas each year.
Today, the Metropolitan Opera is home for the most talented and creative musicians, singers, composers, choreographers, visual artists, stage directors, conductors, dancers, and designers from all over the globe. Its impressive repertoire includes all types of operas, from the 20th-century Minimalism to 19th-century Bel canto to 18th-century Baroque. You can check out the Met calendar to see all productions, but let us recommend Mozart's comic masterpiece "Così fan tutte" that is on stage through March 14, 2020. This amazing opera is a co-production of the Metropolitan Opera and English National Opera, featuring a sensational cast that includes the Australian operatic soprano Nicole Car and the Italian operatic mezzo-soprano Serena Malfi, among others. "Così fan tutte" is a not-to-miss event in New York!