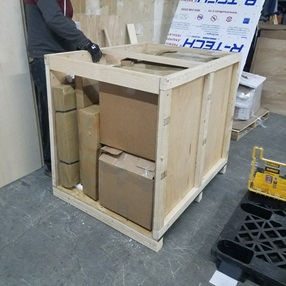 Shipping fine art, in particular luxury and museum-quality objects, is impossible without secure art packing and crating. For this reason, at Fine Art Shippers, we offer comprehensive packaging and custom crating services for all kinds of artwork, including unique, fragile, heavy, and high-value items. Moreover, while most moving companies engaged in shipping luxury art have certain size and weight limitations, we have the solution to any problem, which makes Fine Art Shippers the leading art crating destination in New York.
Having been providing fine art packing and crating services for over 20 years, we know how important it is for our clients to understand the process of building a custom crate. After all, every collector, dealer, or artist who wants his or her artwork to be properly protected in transit needs to be sure that the crate is durable enough to sustain any possible damage. This is also the reason why most art business professionals do not even try to build a wood crate on their own and hire experienced crate makers instead, which is undoubtedly a wise decision.
Professional crating services
As reliable New York luxury movers, we never outsource any part of the packing and crating process to third-party personnel. Moreover, we work with real carpenters, who know how to get this job done right. From purchasing high-quality wood at the lumber store and cutting it to size to designing and assembling the crate in our very own warehouse at McDonald Avenue, Brooklyn, New York, the entire process of packing and crating is always performed only by our team and only in full accordance with the unique measurements and moving requirements of the artwork. Here are several photos from our own archive, which can give you a clue as to how custom crates are built.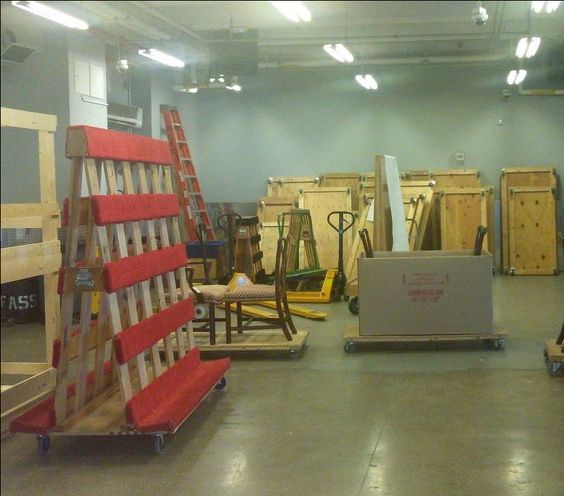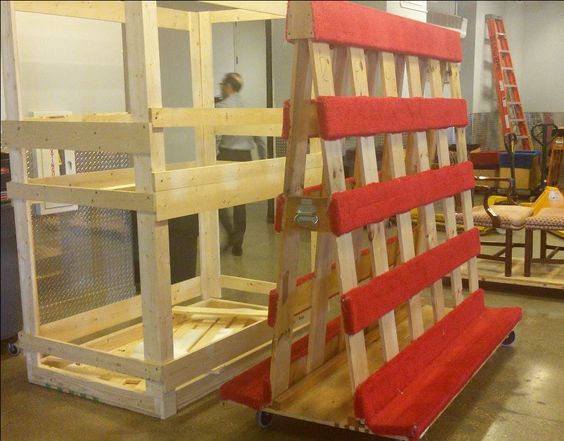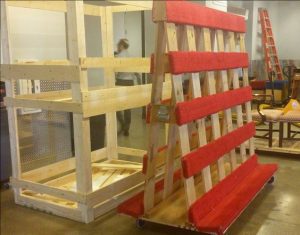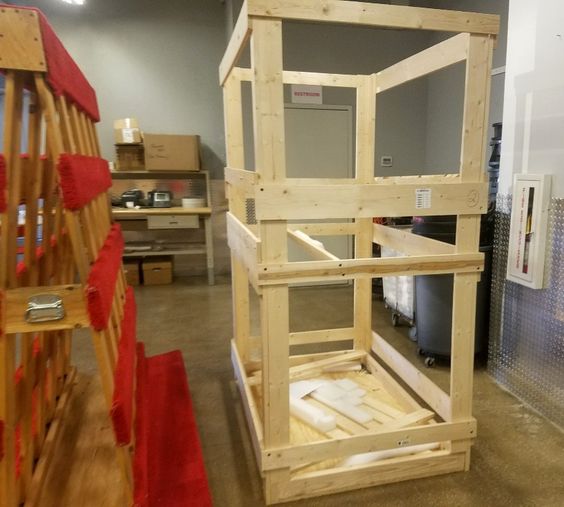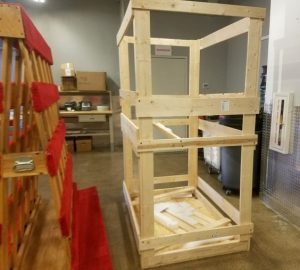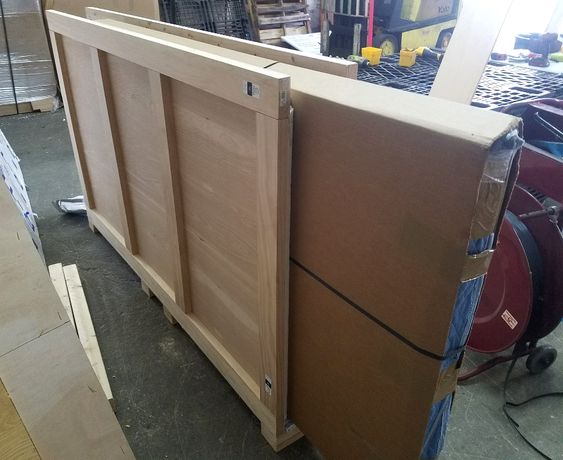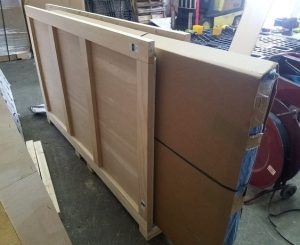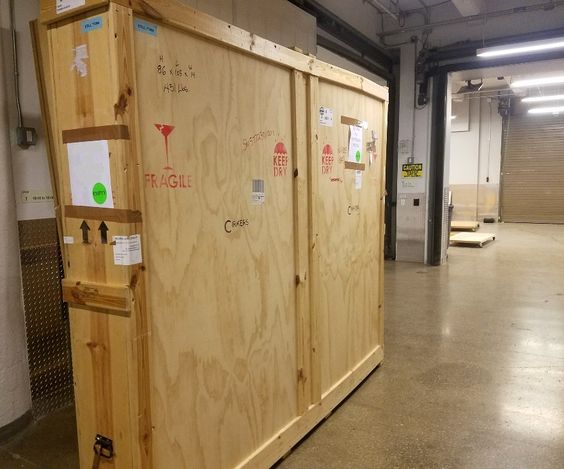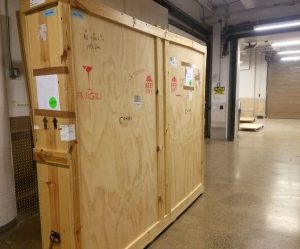 Thereby, when it comes to shipping luxury art, Fine Art Shippers is the right NYC art moving company to choose. We have all the required skills, experience, and equipment to provide your artwork with the best protection possible. Besides, you will be surprised at our ability to build the exact type of a wooden crate, needed for the safe and secure transportation of even the most fragile and odd-shaped item. If you have any questions regarding various types of crates or how they are manufactured, please feel free to contact our team at any time. We will be happy to help!