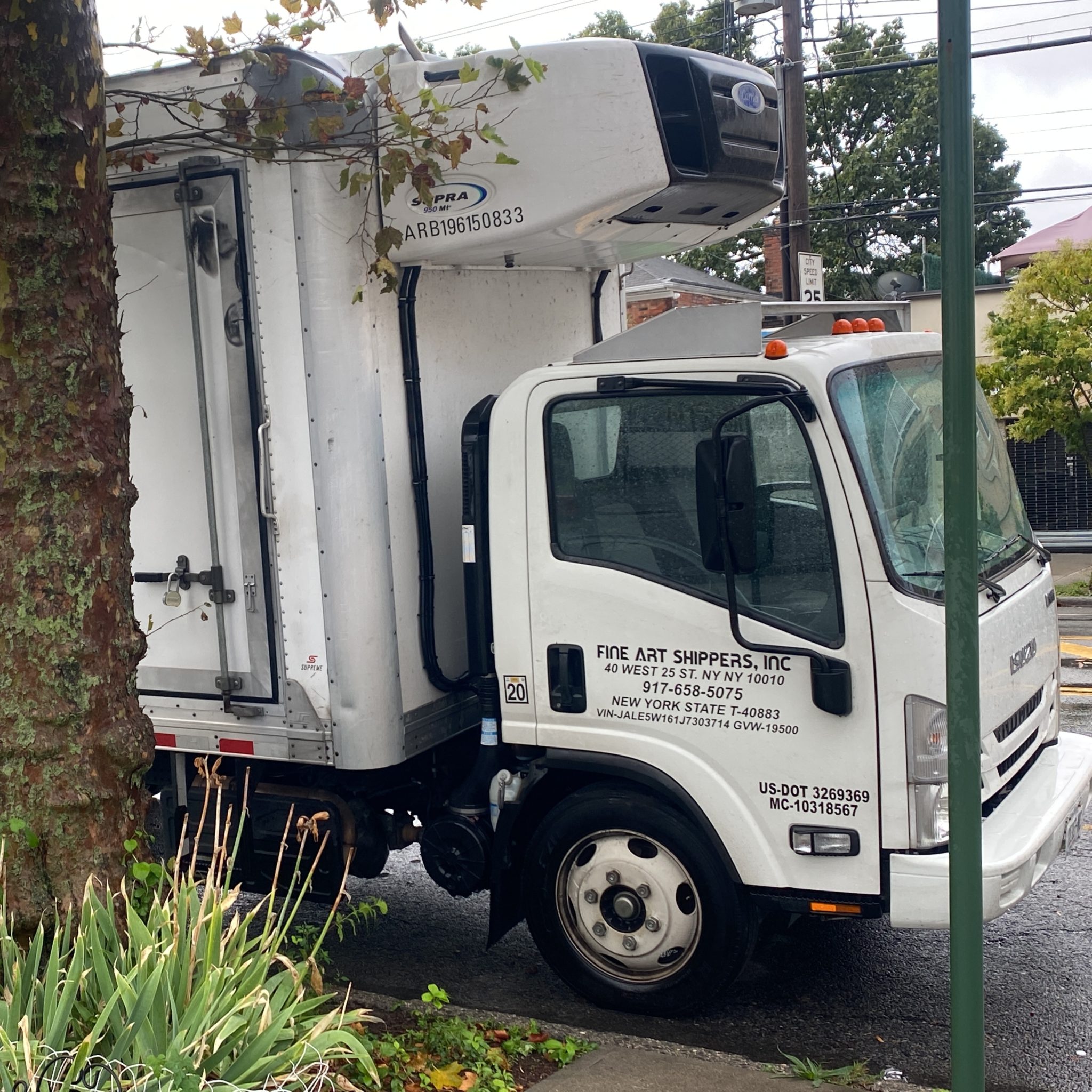 The beginning of October was marked by the launch of our cross-country art shuttle from New York City to California, and we cannot be happier about that. Right now, the truck is on its way to Los Angeles where it will have stops in the city and deliver artworks to other parts of the state. We want to draw your attention to some of the shuttle highlights that we have captured while shipping fine art to Virginia. From truck preparation to handling soft marble sculptures, it was a truly rewarding part of the journey that we want to share with you.
Shipping Fine Art to Virginia: Shuttle Highlights
Truck preparation
The success of every shuttle depends not only on a team of professional handlers but also on a climate-controlled truck in good repair. Before every trip, we make sure that everything functions as it should and effectively eliminate any problems that may occur in the process. This time, we repaired ABS, an anti-lock braking system that reduces the risk of an accident by preventing wheels from locking up.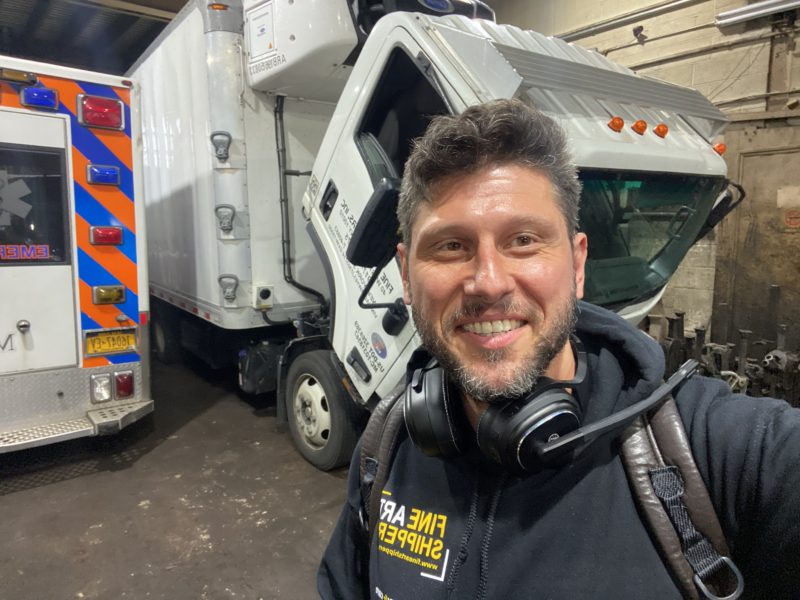 Loading the truck with artworks
Our truck is one of the most secure and spacious places for artworks and antiques, where we can safely transport artworks of any size. We picked up several works at our warehouse storage, among which was an impressively large canvas painting soft-packed in a cardboard box. That's when shipping fine art starts to become even more exciting.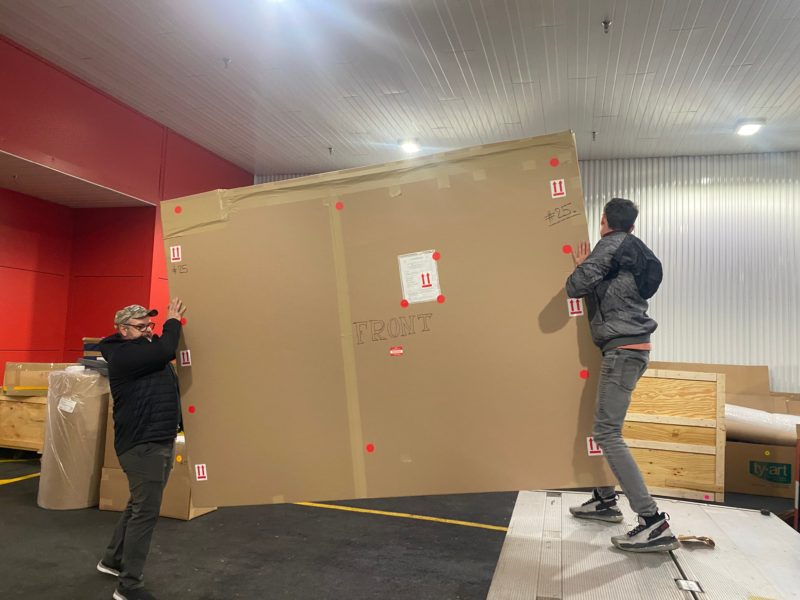 Professional delivery of soft marble sculptures
Finally, when we arrived in Virginia, we were requested to deliver some soft marble sculptures to our clients. Those pieces were quite weighty and fragile, so we did our best to do the whole carrying and unpacking thing without putting the sculptures at risk. It also proved that art logistics is based on effective teamwork, with each shipper being a motivated and trained professional who knows how to carry art and sincerely loves it.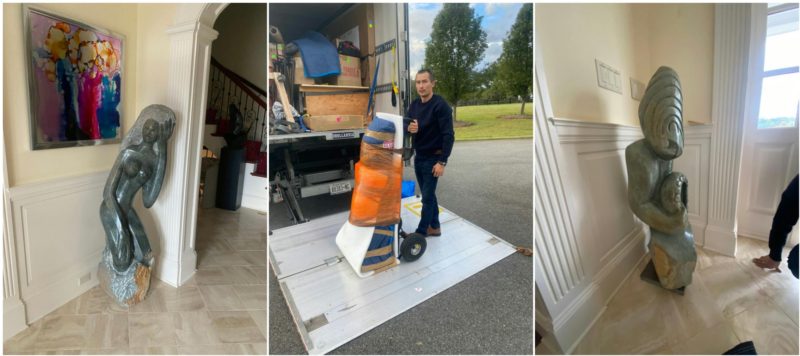 Did You Like It?
How did you like those shuttle highlights about us shipping fine art to Virginia? We are glad to share that experience and prove once again that art shuttles are not only safe but also an entertaining way to deliver fragile breakables and valuables without worrying about the safety of the freight. If you need our services, you still have time to join us. Contact us now and tell us how we can help you.