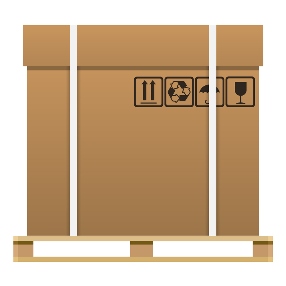 Let's face it, recycling is the right way to have a positive impact on the world we are living in. It is important to both people and natural environment, meaning that everyone should take recycling more seriously, including fine art shipping companies. This is exactly what we are trying to do at Fine Art Shippers!
As one of the leading NYC fine art moving companies, we choose recyclable packing materials in our packaging as much as possible. Why are we doing that? Well, there are two major reasons for such an approach to packing and crating fine art. First of all, there is no space for waste in our cities, and we do our best to preserve natural resources for future generations. Secondly, recycling is one of the best ways to protect rainforests, not to mention that it helps reduce the pollution caused by waste. In fact, there are many reasons to use recyclable and organic materials for packaging purposes, and this applies not only to fine art but also to all household items. Moreover, do not think that such materials are not as reliable as plastic or some other types of non-recyclable packaging. The truth is that there are many secure art packing materials able to protect art in transit. Here is just a short list of them you can use with confidence!
Corrugated cardboard – available in many forms, including different types of shipping boxes that are excellent for packing most 3D artworks when filled with cushioning material. Plus, it can also be used as a protective barrier from scratching and external dirt.
Brown paper – can be used as packing paper and utility wrap. In addition, it greatly absorbs moisture.
Glassine paper – acid-free paper used for wrapping and interleaving between paintings, prints, and drawings.
Eco-friendly packing peanuts – used as loose fill around the object, giving it overall support inside the box. Made of vegetable starches and water, this type of packing peanuts is actually in no way inferior to standard polystyrene peanuts.
Polystyrene foam – can be used as means of cushioning and insulating a crate. However, since not all types of this material are recyclable, it is better to consult the manufacturer first.
Among other secure art packing materials that can be recycled are Nomex, which is often used for packaging museum objects, moving blankets, cellulose wadding, and even certain types of bubble wrap. If you are not sure which fine art packing materials to choose, do not hesitate to ask professional art movers for help!