Fine Art Shippers is a full-service fine art shipping and moving company providing all possible transportation services for art, antiques, and all other types of valuables and collectibles. Plus, we are one of the best NYC companies offering comprehensive art packing and crating services in-house, without outsourcing this important work to any third parties, not to mention that we also provide art storage and art installation services of the highest quality. This all allows Fine Art Shippers to work with reputable auction houses across the United States. Moreover, our team of specialist auction shippers is the number one choice for Shapiro Auctions, for whom we set up all pre-sale exhibitions and ship fine art on an almost daily basis.
It goes without saying that as professional auction shippers, we work not only with Shapiro Auctions. In fact, we frequently pick up art for our clients from Christie's, Sotheby's, Doyle, Phillips, Bonhams, iGavel, Roland, and many other auction houses in NYC, as well as from Freeman's Auction in Philadelphia, PA and Heritage Auctions in Dallas, TX. However, in this blog post, we want to tell you about one more auction house that our team of auction shippers visited to pick up beautiful sculptures for our clients from Europe.
Weschler's Auctioneers and Appraisers
Weschler's is a trusted and reputable auction house located in Rockville, MD. It was founded by Adam Weschler who held his first auction in Washington in 1890. Since then, Weschler's has been known for its many high-quality sales and auctions that feature all types of valuables, from fine art and jewelry to furniture and decorations. Plus, it is impossible not to mention that picking up art from this auction house is an absolute breeze for all auction shippers as people working there are highly professional and responsible.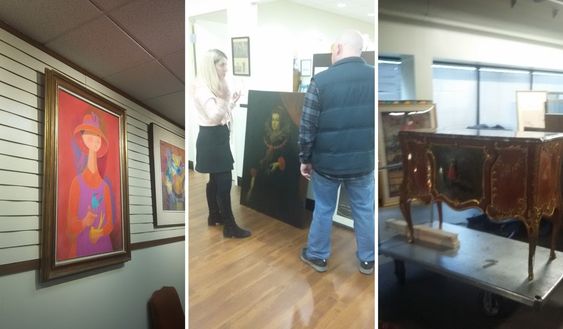 Moving heavy bronze sculptures
Not so long ago, our clients from Europe purchased from Weschler's several heavy bronze sculptures with an overall weight of over 500lbs. Our team of auction shippers was hired to pick them up, build custom wooden crates for them, and finally deliver those bronze sculptures to the airport for their further shipping. We got all the items out in a matter of minutes, and in a few hours, they were already in our warehouse being properly packed and crated to withstand the international transportation.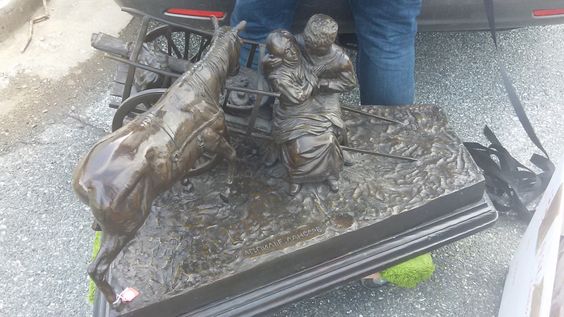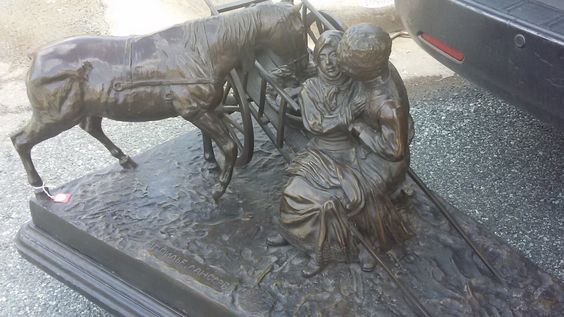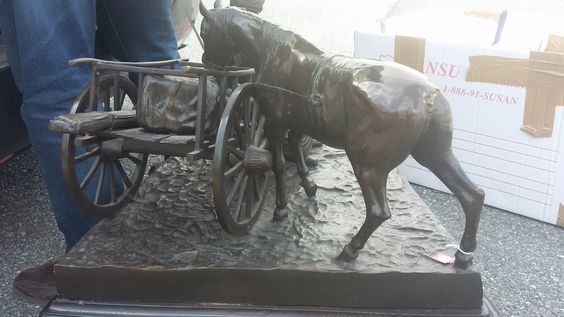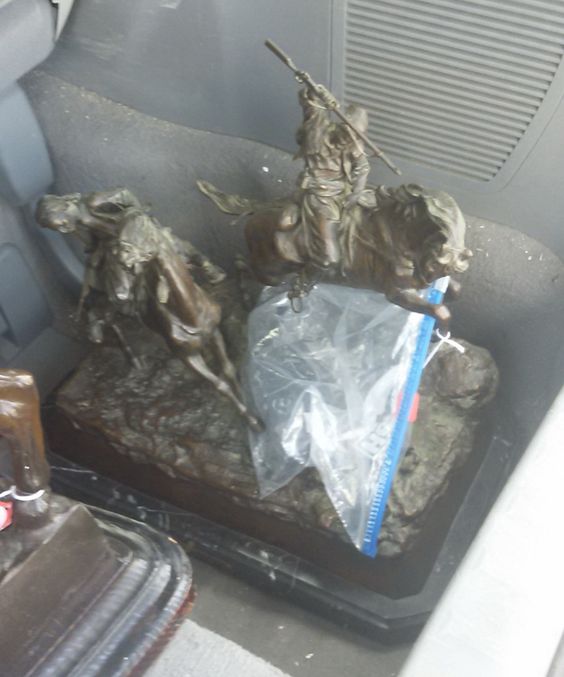 Our auction shipping services are always a smart solution if you need something to be picked up, packed, and delivered to your location quickly and on time. There is literally no job that our team of auction shippers cannot handle for you!