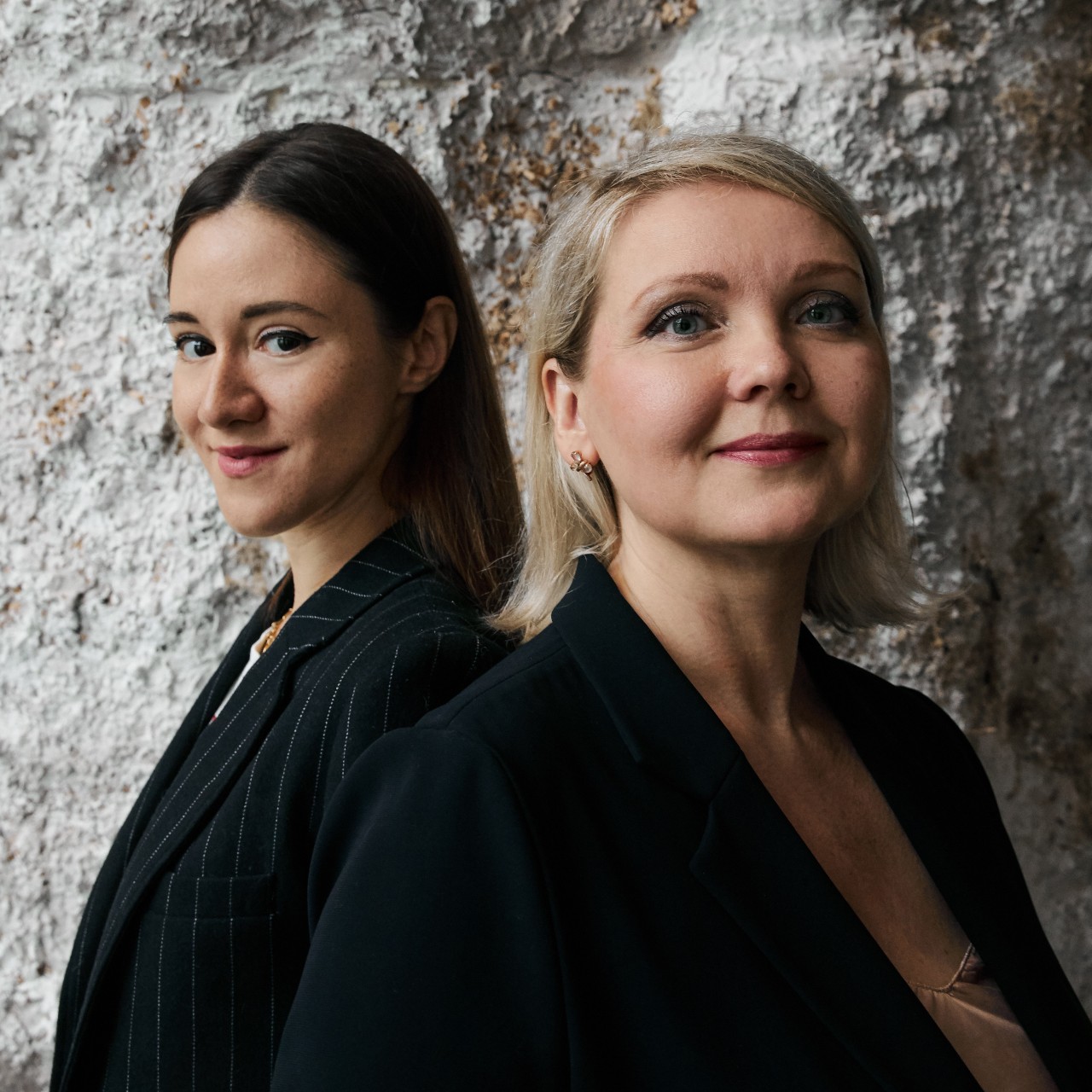 Ozone Gallery is an international project by Julia Sysalova and Anna Aivazian that combines the traditional gallery format with art consultancy. Their focus is on Russian and European art that revisits the traditions of the 20th-century avant-garde. Fine Art Shippers spoke with them about what it takes to be an artist today and the support modern visionaries need.
Ozone Gallery: Building An Ecosystem for Artists' Success
Ozone Gallery has a mission of building a new type of relationship with artists and the art world. Could you elaborate on that?
Anna Aivazian: At the core of our philosophy is the artist. They are more than just creators; they are intellectuals who observe and analyze the world around them. This requires a focus that is not compatible with concerns about basic survival. Artists need advocates who not only appreciate their work but also actively engage in their career journey. This support goes beyond material assistance; it includes moral backing and a recognition of the artist's significance. Another important aspect of our work is that we see potential in older, mature artists, whereas most galleries and institutions today only work with emerging artists under thirty-five.
Julia Sysalova: I would like to emphasize our complex approach. It's about equipping artists with the right tools. Instead of simply handing them a catch, we teach them how to fish. Often, by the time an artist approaches an art manager, curator, or gallery owner, they may be mature in age but still early or midway in their career. For a specialist investing in such artists can feel like taking a gamble. So it's crucial that artists know how to speak with galleries, collectors, and other players in the art market.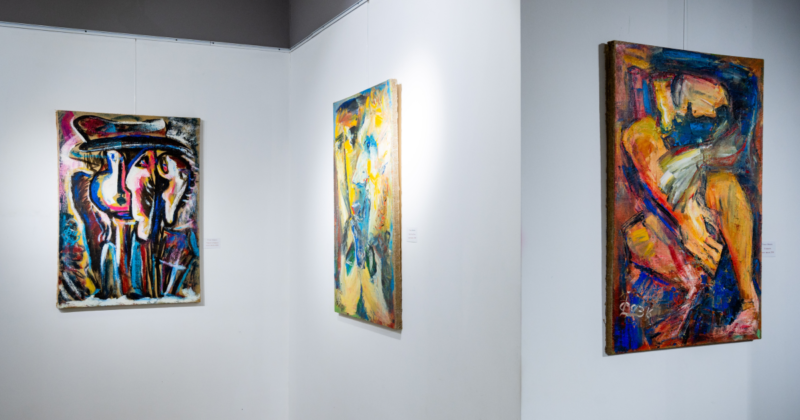 How and when did Ozone Gallery come about? Why did you decide to join your efforts?
Anna: Julia and I had been collaborating on various projects involving Russian, Greek, and Italian artists for the past several years. Additionally, I was actively organizing exhibitions featuring the works of my father, Roman Aivazian, throughout Europe. At the end of 2019, we were working on an exhibition in Athens, curated by Julia, showcasing Roman's art. The success of that show made us realize that it was high time to unify our projects under a single concept. A gallery seemed like the most logical format. We began experimenting with showrooms and pop-up spaces across Europe. As we entered 2020, we had the idea of establishing a physical location. However, the pandemic forced us to pivot to an online format.
Could you provide an example of how you work with the artists?
Anna: Earlier this year, we held a major retrospective of Roman Aivazian at the Tapan Museum of Armenian Culture in Moscow. The preparation for the exhibition encompassing more than thirty years of his creative work took nearly a year. Apart from the usual tasks like setting up the space and printing catalogs, we also launched an extensive PR campaign. We produced an interview-style film that was screened at the museum hall. Julia also recorded a podcast with the artist as part of her podcast series. We also had several significant print interviews. All these efforts helped the audience better understand the artist's philosophy, the meaning of his works and their formal aspect. I would like to extend my special thanks to Julia for her impeccable curation of the exhibition. Without her, this project wouldn't have been possible. To sum it up, our approach involves building media engagement and general public awareness using a range of PR tools, all in close collaboration with the artist.
Ozone Gallery focuses on Russian and European contemporary art that rethinks avant-garde traditions. How do you see this particular niche contributing to the broader discourse of the art world?
Julia: My background in cultural studies, philosophy, and communications has trained me to view things holistically. While some term the avant-garde as a great utopia, I see it as a grand experiment. Many of today's ideas and concepts can be traced back to the early 20th century. The influence of the Russian avant-garde, especially on its European counterpart, is undeniable, with both having mutually shaped each other.
Today's art is indeed rooted in the avant-garde — just think about practices such as manifestos or conceptual approach. Therefore, by engaging with what we refer to as the post-avant-garde, we adopt a comprehensive perspective instead of confining ourselves to a particular niche.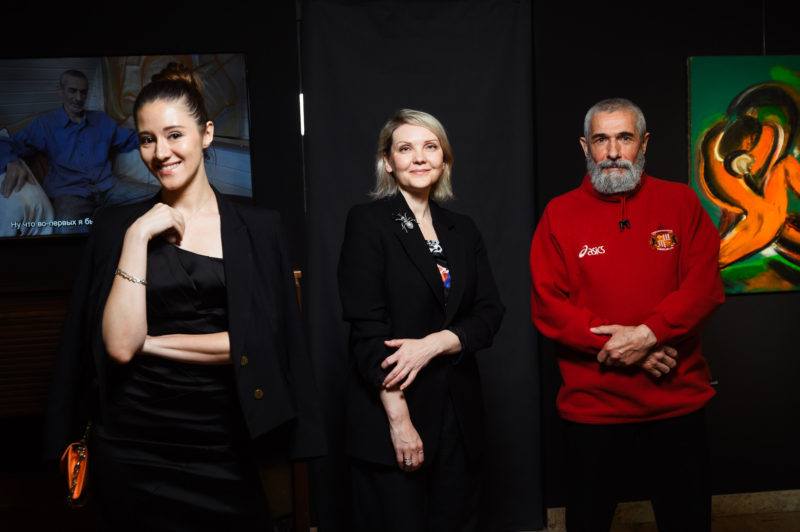 You offer art consulting services, appraisal, and curatorship. How do you balance all these aspects of your work?
Julia: Again, it's about a complex approach. We help artists understand how to frame their requests. For instance, when they reach out to a curator, they can't just say, "Sell my work and take a commission," because a curator is focused on creating meanings and context around an artist's work. When it comes to art dealing, an artist must understand that a dealer works on behalf of the client, not the artist.
Our method involves branding the artist and their journey and aiding them in the art market. We give them tools to craft their path—sometimes independently, sometimes with our guidance, and sometimes in collaboration with us.
Today, artists are both visionaries who challenge the conventional art world and creative entrepreneurs. Understanding this opens up myriad opportunities to them. Those who can present themselves and their ideas eloquently will always stand out.
Now I would like to talk about your business model. How do you generate income from your activities?
Julia: Ozone gallery is just one tool for us. I also run an online Art Communication school with students coming from all over the world. This platform not only nurtures artists but also equips them with the necessary soft skills to navigate the art world and promote themselves.
After they complete the course, I continue to guide them and ensure they obtain opportunities to participate in exhibitions and fairs. For instance, during the Miami Art Week 2023, half of the featured artists at one of the fairs (Synergy Art Fair) will be our alumni. This offers both a potential revenue stream for us through sales and an opportunity for our artists to raise their visibility. Investment collections also form a part of our revenue generation, again, benefiting both us and the artists.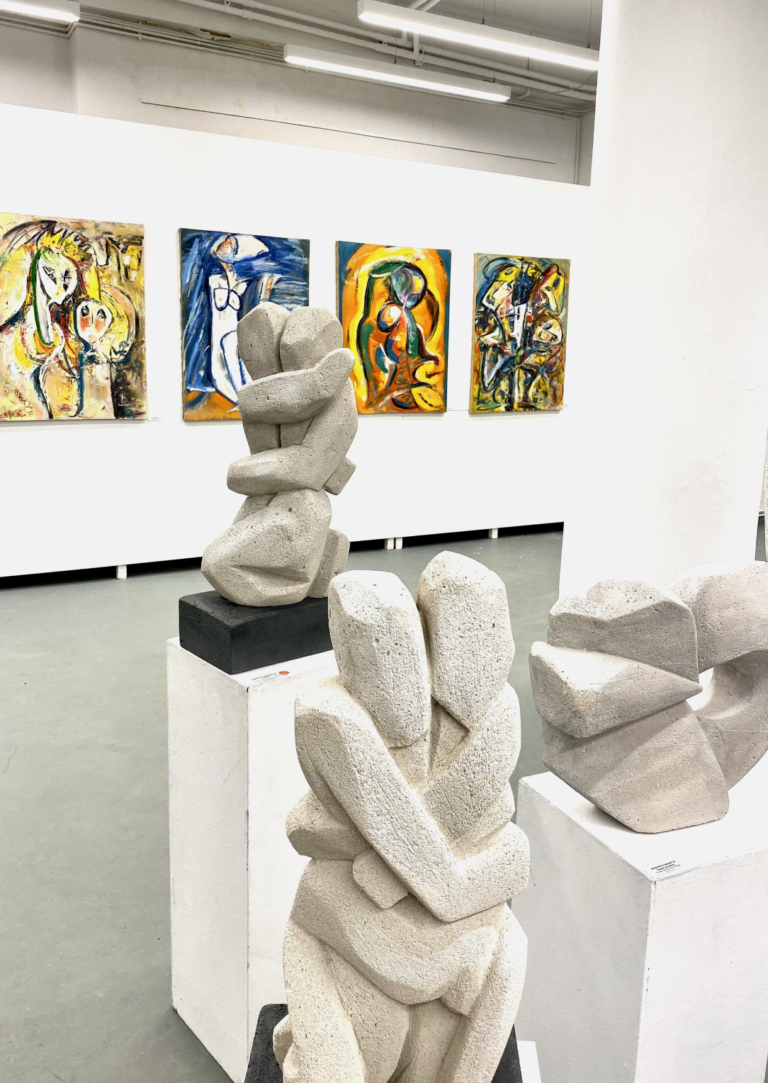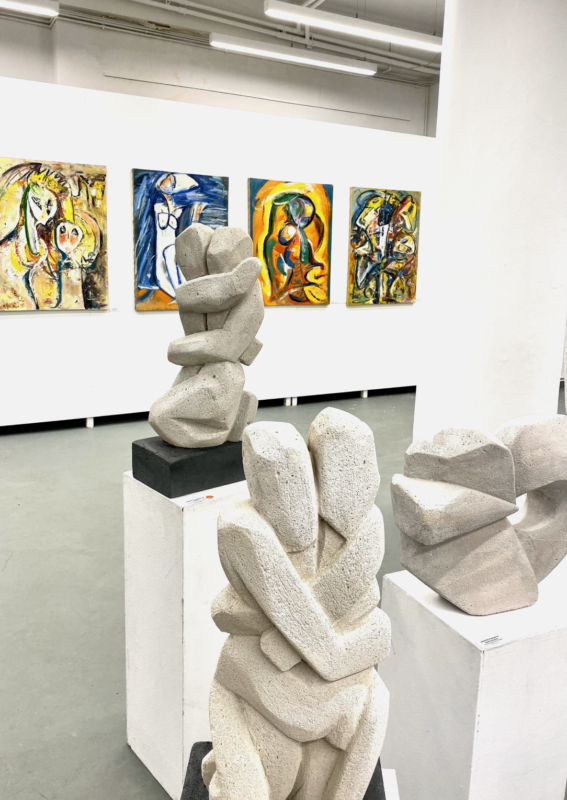 How do you work with collectors and connect them with artists?
Anna: We have forged deep relationships with seasoned collectors. Additionally, we are committed to promoting a culture of collecting where supporting artists is an inherent value. We've created a community that functions much like a club. Membership offers benefits such as early access to new artworks, invitations to private viewings, and exclusive entries to events hosted by other galleries with whom we have close ties. This structure not only develops our internal community but also encourages cross-institutional partnerships. All of these efforts broaden the visibility of artists, granting them the essential support and interest they deserve.
Julia: Beyond merely making introductions, we assist in building meaningful connections. Serious collectors often shape their collections around a particular theme or concept. When such a collector meets an artist with a unique vision, they often discover shared values and interests. Ultimately, these interactions result in art sales.
Lastly, can you share your plans for the near future?
Anna: We are planning to participate in various international art fairs and aim to expand our projects in both Europe and the Middle East. We are also delving into digital art. Since some of our artists were involved with it "before it became mainstream," it seemed logical for us to present this art in the form of NFTs. However, given the overwhelming hype around the topic, we've considered a holistic approach to this as well. In collaboration with one of our partners, we're in the process of developing an AI-driven platform. On this platform, digital art enthusiasts can invest in NFT art linked to non-profits dedicated to environmental conservation. I can't reveal much about this project at the moment, as there's still much work to be done, but this initiative is both an artistic and philanthropic endeavor; I will be happy if we can make it happen. By linking the NFT to a smart contract, investors can directly witness the tangible, positive change their actions bring to the world. This is just one direction of our exploration; we will definitely delve deeper into more projects aimed at social change.
Interview by Inna Logunova
Photo courtesy of Ozone Gallery
Images in the order of appearing:
-Anna Aivazian and Julia Sysalova
-Exhibition view of Roman Aivazian's show
-Anna Aivazian, Julia Sysalova, Roman Aivazian
-Exhibition view of Roman Aivazian's show