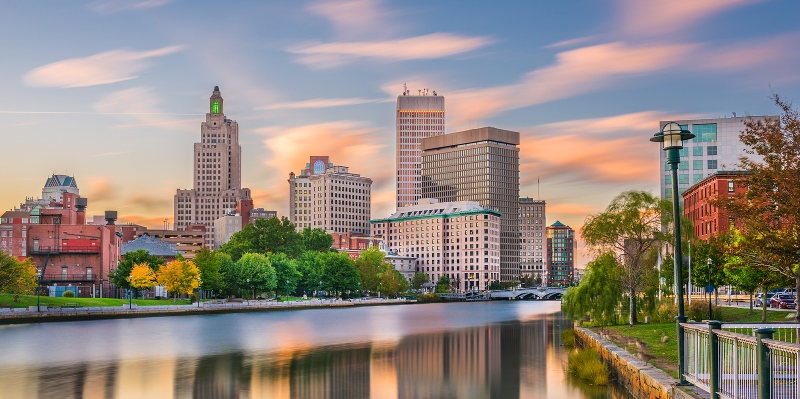 Providence
Fine Art Shippers is a professional art logistics company. We provide art shipping services across the United States and have clients among international galleries, auction houses, and private collectors around the world. Our services are characterized by quality and personal approach.
Rhode Island is one of our frequent destinations. Located in New York, we ship art to Providence and other Rhode Island cities to help art businesses and individuals relocate fine art between the states safely. We provide both dedicated art courier deliveries and art shuttle services that can be customized to meet any need.
Providence, one of the oldest cities in the United States, is known for its high level of education and social life. We ship art to Providence quite often because of the plenty of art events and initiatives held in the city. Art institutions, artists, non-profit organizations, and art businesses are all involved in this bustling tempo, which makes Providence an important art destination in the region.
Being the center of Rhode Island art life, Providence features many amazing art galleries presenting exhibitions of local, national, and international artists. We collaborate with many of them and ship art to Providence to help them get ready for the upcoming shows. The city is also famous for the RISD Museum, the main space for cultural dialog in Providence. The museum hosts many art events, artist talks, performances, and art workshops. Its impressive collection features over 100,000 items of fine and decorative art, furniture, design, costumes, and textiles. These include Ancient Greek, Roman, Egyptian, Asian, and European art, American art of the 18th and 19th centuries, modern and contemporary art, and many more. Among the highlights are works by Henri Matisse, Paul Cézanne, Edgar Degas, Pablo Picasso, Ghada Amer, Simone Leigh, Alexander Calder, and other renowned artists. Each exhibition reflects a unique atmosphere of the presented epoch, making the RISD Museum experience truly a memorable one. Besides, most of the museum exhibits are digitized and accessible on the Internet.
If you are going to ship art to Providence or from Providence anywhere in the United States, we will provide you with the best service ever. Fill in our online free quote form, and our managers will contact you shortly.