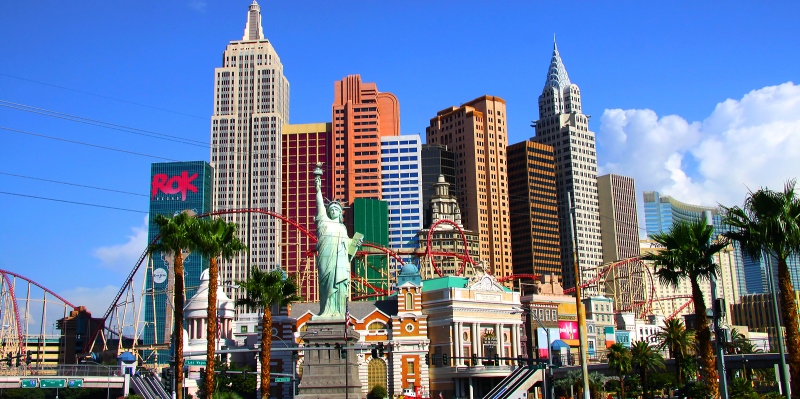 Las Vegas
If you are looking for art shipping services in Las Vegas, Fine Art Shippers will be happy to help. Our company has extensive experience in packing and transporting artwork of any type and can provide the solution to any art logistics task.
Large sculptures, Old Master paintings, antique glass, or whatever artwork you might have will be delivered to/from Las Vegas on time and in perfect condition. All items are transported by our specialized art trucks operated by experienced drivers who know how to handle even the most delicate art pieces.
If you find yourself in need of professional art shipping services in Las Vegas, be sure to contact Fine Art Shippers for a positive art transportation experience.
Las Vegas is the city of entertainment and gambling; however, there is a huge amount of fascinating art spaces too. Here you can easily buy artworks by the most celebrated painters of the 20th century, such as Pablo Picasso and Joan Miró, and enjoy the biggest oil painting by Salvador Dali and the famous Marilyn Monroe diptych by Andy Warhol. Las Vegas has a special Art District where you can be lost in the maze of galleries and artist studios presenting art for any taste. Night events and special tours are held every first Friday to make the art buying process easier and more fun.
The art world in "Sin City" is an ongoing holiday. City art spaces coexist with eateries, street performances, and shops. Everything around flashes with bright colors, illuminates, and vibrates. In Las Vegas, you can find things you can`t even imagine, from sculptures by Henry Moore and Claes Oldenburg to conceptual animation art collections featuring works by Charles M. Schulz, Theodor Seuss Geisel, and Tim Burton to Infinity Mirrored Rooms by Yayoi Kusama.
Many of our clients benefit from our art shipping services in Las Vegas, especially our art shuttles that visit the city regularly. Our shuttles run all across the United States; they are very flexible and can be customized to any requirements.
Art shipping services in Las Vegas can be easy and fast if you entrust the work to Fine Art Shippers, professionals with decades of experience under their belt. Contact us today to discuss your art logistics needs in Nevada and beyond!