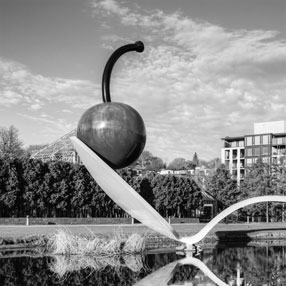 When it comes to shipping fine art, we know that you have options to choose from. If you feel yourself experienced enough to cope with this task on your own, you can choose a DIY option. If not, you can always order professional shipping services from a reliable art moving company. However, what if you need to transport an oversized sculpture or something extremely valuable and fragile? Moreover, what if you need to ship it overseas? In such a case, your task becomes much more complicated, especially taking into account the fact that not every art shipping company can handle large sculptures and statues, or they simply don't have enough expertise or knowledge to ensure your artwork will arrive in its pristine condition. You need experts!
At Fine Art Shippers, we offer comprehensive international art shipping services for artists, gallerists, dealers, museums, auction houses, and art collectors. With 20+ years of experience in handling, packing, and crating of all kinds of artwork, including oversized sculptures and statues, we are the best choice for such a delicate job. So what do we offer?
First of all, shipping sculptures and statues internationally is a much more challenging process than shipping any other kind of art. Prefabricated boxes are undoubtedly not enough to ensure the required level of protection for such items. Moreover, you will hardly find a box to fit a large sculpture, not to mention that it is sure to get damaged in transit if packed this way. Thereby, we do not use boxes for shipping oversized art pieces. Instead, we provide professional packing and crating services that are tailored to each item's particular needs so that you can be sure that any of them will arrive at its destination safe and sound. Besides, our team has already worked with every kind of sculpture medium, including plaster, concrete, plastic, glass, stone, marble, steel, and bronze.
Our international shipping services include:
land, sea, and air transportation;
professional packing services, using cushioning, foams, and wraps;
custom designed wood crates;
different types of containers for shipping 3D artwork;
specialized art insurance services;
temporary storage in climate-controlled facilities;
help with customs documentation;
art installation and deinstallation services.
Whatever questions you have regarding international art shipping of sculptures and statues, feel free to contact our team. We guarantee to find the best solution to meet all your needs and, what is no less important, your budget. Just let us know about your problem, and we are sure to help!