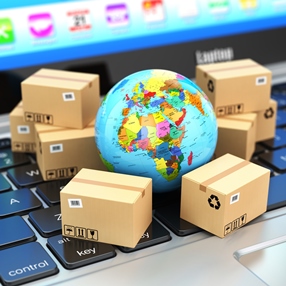 It is not a secret that the art world is becoming more globalized with every passing year. Art dealers are selling artworks to their clients from around the globe. Artists are participating in international art shows and competitions. Serious art collectors are exhibiting their precious belongings in museums abroad. In fact, there are many situations today when art business professionals are required to ship artwork internationally. The only problem is that it is not as easy as we all would like it to be. Shipping fine art overseas is a challenging task even for those who already have certain experience. However, the good news is that you can always entrust this job to professional shippers of fine art.
Whether it comes to shipping a painting, a collection of fragile porcelain items, or a large marble statue, you need to find a reliable company able to ship artwork overseas without damaging it in the process. At Fine Art Shippers, we offer comprehensive international art shipping services to dealers, artists, collectors, and all those who want to ensure their artwork is delivered to wherever it needs to be in perfect condition. What is no less important, all our artwork transport services are reasonably priced, which makes Fine Art Shippers a number one place to come if you are looking for a cost-effective shipping solution. You can easily verify this by requesting a free quotation.
How to request a free artwork shipping quote?
If you need to ship artwork overseas, the first thing you should do is ask for a shipping quote. However, if you want to get a clear answer, make sure to provide the company with the following information:
the size of your artwork in three dimensions  (height/width/depth);
the weight of your artwork;
how fragile your artwork is;
whether your artwork has any specific shipping requirements;
whether artwork storage is required at any point;
the details of your art insurance and whether you need any additional coverage;
whether you need artwork packing/crating/unpacking services;
the details of the pick-up point;
the destination address and requirements;
the desired delivery date and time;
any additional information that should be considered.
Once you provide all of the above information, you will get a shipping quote calculated in accordance with your requirements. Besides, do not forget that if you need to ship artwork overseas, it is always better to start all the preparations early. Just let us know about your shipping problem, and Fine Art Shippers will find the safest and most cost-effective solution to it!