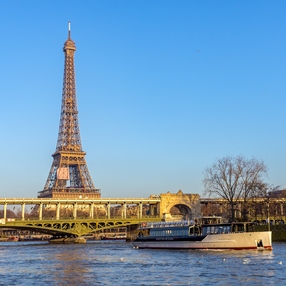 Frieze Art Fair in London (the United Kingdom), Art Basel in Basel (Switzerland), TEFAF Maastricht in Maastricht (the Netherlands), ARCO in Madrid (Spain), the Venice Biennale in Venice (Italy), and the FIAC in Paris (France) are only a few examples of renowned international art fairs and shows happening in Europe throughout the year. As an artist or gallery owner, you know how important and prestigious it is to take part in any of these events. Moreover, it is just a perfect opportunity to introduce your art to the world. But have you ever thought about how to ship artwork from the United States to Europe so that it arrives at the destination safe and sound? At Fine Art Shippers, we can help you with that!
Fine Art Shippers represents a small but highly professional team of experienced shippers of fine art, who know exactly how to ship artwork to any European country. The fact is that while our family-owned company is based in New York City, we have offices and reliable agents all over Europe, including in London, Paris, Berlin, and Madrid. This allows Fine Art Shippers to offer comprehensive fine art moving and shipping services in the United Kingdom, France, Germany, Spain, and other countries, providing artists, galleries, dealers, and private collectors with a variety of art transportation options for any need. Moreover, we have extensive experience in shipping art and antiques to different art fairs and shows, not to mention our professional art installation and exhibition set-up services. In other words, if you do not know how to ship artwork from the US to Europe, Fine Art Shippers is, without a doubt, the right place to come for help!
What services do we offer in Europe?
Fine Art Shippers offers in Europe the same art handling and shipping services as we offer in the United States. These include:
local and international art transportation;
white glove art delivery to any destination;
fine art packing and custom crating;
temporary and long-term art storage;
art insurance and help with customs documentation;
furniture moving and luxury home relocation;
art installation and exhibition set-up;
art consulting and advisory.
In addition to all of the above, you will be happy to know that all our services are available at very reasonable prices to meet any budget. So if you do not know how to ship artwork to Europe and need the most cost-effective option, feel free to contact Fine Art Shippers! We will be happy to help!