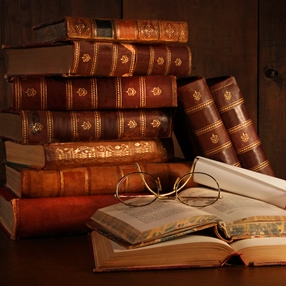 Did you know that moving home is considered more stressful than a new job or a relationship breakdown? Moreover, it is perhaps the most chaotic period in life when even simple tasks can go terribly wrong. Things become even more complicated when you need to ship antiques. However, the good news is that you can always hire a professional moving company specializing in shipping fine art. It is the only right way to protect paintings, vintage figurines, antique furniture, and other valuable items you do not want to be damaged in transit. How about your old books?
First of all, just like your other precious possessions, old books require special care and attention. So if you want not only to ship antiques safely but also to prolong the shelf life of your books, take your time to learn more about how to preserve them for years to come. Secondly, while it is true that to pack books is usually much easier than to pack vintage porcelain and glassware, you still need to know the basic packing rules to ensure your favorite reads arrive at the destination in their perfect condition. Below are the most important steps you should pay your attention to.
Shipping Antique Books: Packing Tips
Since old books usually have weak spines, it is better to move them on their sides or spine down.
Use clean and soft acid-free packing paper to wrap each old book separately.
Put sheets of stiff cardboard between your books to protect their covers and to add extra support.
Use clean towels, scarves, or special wrapping material to wrap large books individually and small books in stacks.
Choose small cardboard boxes and put your books in them, starting with the heaviest and largest items.
Fill in the empty space with packing peanuts or another cushioning material to ensure your books won't move inside the boxes.
Properly tape the boxes with high-quality packing tape and label them with special fine art shipping labels.
Hire experienced movers who know how to handle and ship antiques to provide your possessions with the utmost protection.
If you are not sure you can safely pack and ship antiques, old books, and other valuables on your own, order professional artwork shipping services. At Fine Art Shippers, we offer a full range of national and local art transportation solutions at reasonable prices, so do not hesitate to contact our team for any help or assistance you need!