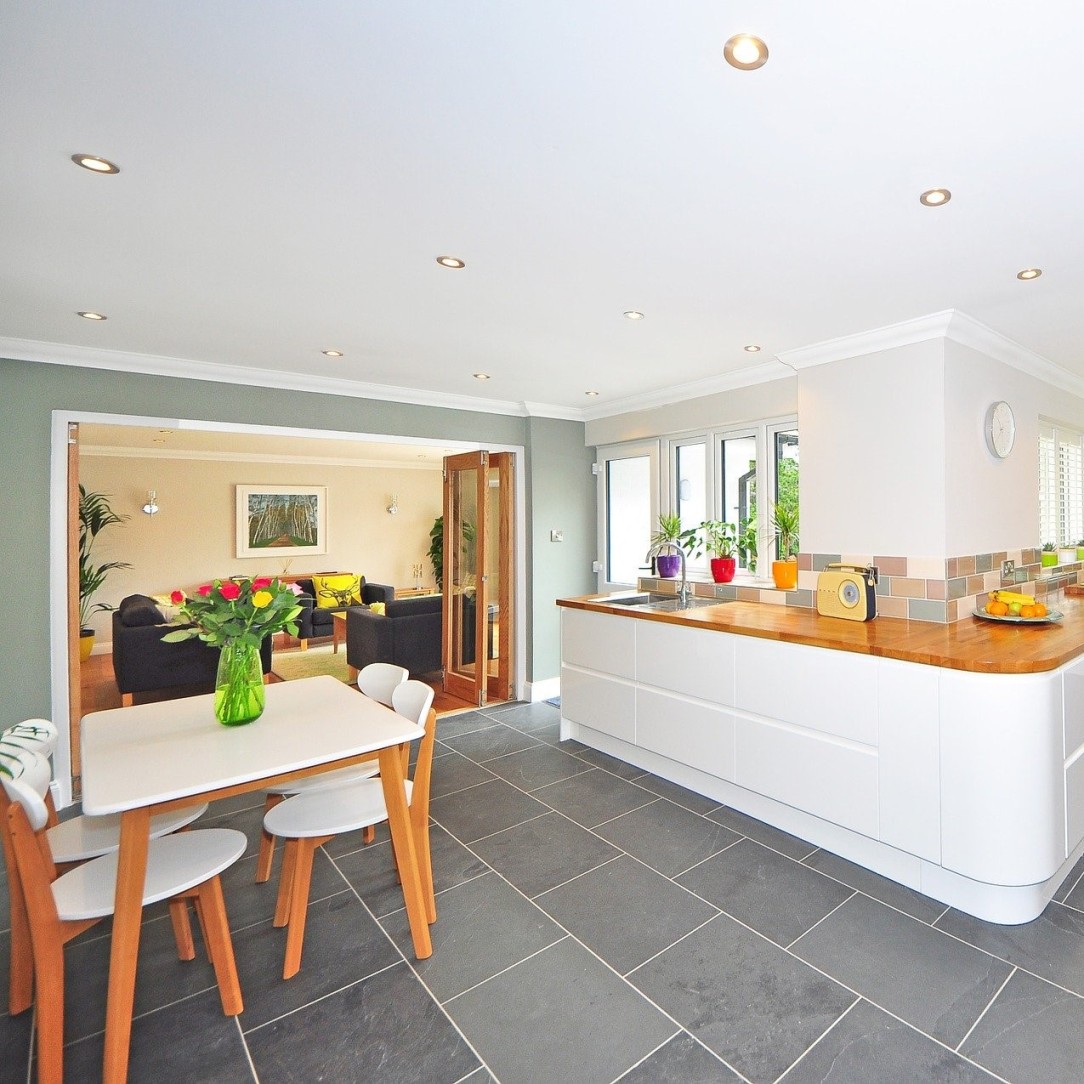 The days of bland gray-cemented floors are long gone. Much of the residential and industrial buildings have recently been tiled. Without question, tiles offer a touch of quality and color to every living room. They come in different patterns, colors, and shapes.
Yet little is as upsetting as stepping into a building of dusty, cracked tiles. Faded tiles, too, are a total turn-off. So how can you make sure your tile floor does not fade over time? Experts say the kind of tiles one buys matters a lot. They say that original ceramic tiles will do with traditional cleaning agents, unlike cheaper options needing special treatment. It is true that tiles made of poor materials fade quickly.
Most of the chemicals in the tile cleaning market are acidic. They are trying to remove the dirt, but they continue to take a toll on the tiles. These chemicals create abrasions on your tile floor, allowing them to trap dirt and then gradually fade. They are not going to leave the tiles the same.
Here are some tips for you to make sure your tile floor does not fade over time.
Proper Window Covers
Tile colors can fade for a number of reasons. Even good tiles tend to build up a dirty layer that often discolors or fades the original color. Using proper window colors can be a solution to this issue.
Sunlight is the most common cause of fading tile colors over time. You can install thick window covers, blackout drapes, or blinds to remove most of the natural light from your home. However, natural sunlight is indeed necessary for your health, and not everyone wants to live in a dark room.
Choosing window tints instead of curtains or covers is a much better option for this. Window tints or films can block UV rays, at the same time enabling natural light to pass through. Moreover, insulation of your house would be much better with window tints.
How to Avoid Fading of Tiles
Over time, much of the tile color will gradually fade. But the problem is, fading is uneven and your floor looks really cheap and shabby because of this. The areas where you don't have any furniture will fade more than the areas that are covered by furniture. Moving your furniture periodically will help with this. Also, your room will get new looks every time you change furniture placement!
Choose Proper Cleaners
You will find some specific cleaners that work best with tiles. With these cleaners, you need to fully mop your tile floor every now and then to keep it as shiny as new. Try to clean every area equally, so that premature wear can be avoided. It is better to avoid a cleaner with a bleaching agent, as it is damaging to the surface.
Keep Additional Tiles Handy
A very significant advantage of having a tile floor is that you can remove the faded parts when you want and install new tiles. Buy additional tile tiles so that you can later cover heavy wear and fading areas, like areas behind glass sliding doors or full windows. It is essential to buy extra tile beforehand, because the tile you are using might be stocked out when you need it later.
While most tiles will fade and wear, luxury tiles do typically not fade as often as certain forms of tile — in fact, the fading might not even be visible after a few years. That's why it is better to go for good quality options over the cheap ones. With proper maintenance and care, you will be able to have your tile floor as good as new for years to come. It is better to pay more for something which will last for a long time, rather than paying less now to end paying multiple times for replacements.
Clean up spills
To prevent scratching or discoloration, scrub your tile floor with a cloth or mop after something has been spilled on it. One expert states that cleaning or vacuuming tile floors frequently tends to get rid of the debris build-up. The expert claims that after the first mopping, you should even clean tiles with hot water.