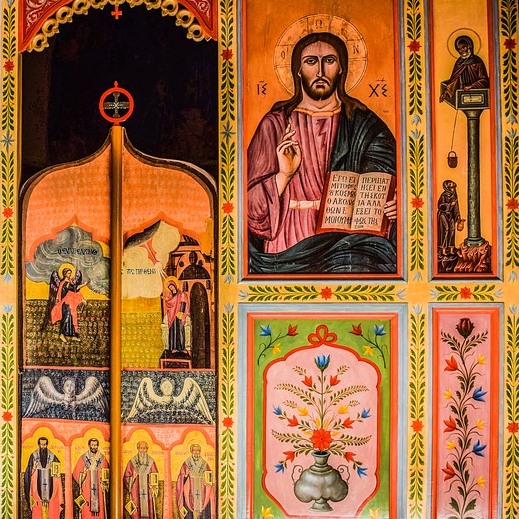 Transportation of antique religious art is a painstaking task, especially when it comes to antique icons. Old wooden icons need to be handled with great care, as they require special protection during storage and shipping. Below we share some handy tips.
How to Move Antique Religious Art Safely
Proper packing procedure
Even short-distance moving requires careful packing of religious artifacts. Like any fine art piece, an antique wooden icon is extremely fragile and is subject to bumps, drops, and sudden changes in temperature and humidity. Therefore, packaging is crucial for effective transportation. Here are some packing steps you can follow.
If the icon is covered by glass, protect the glass with blue masking tape
Wrap antique religious art in acid-free packing paper to avoid potential damage to its surface
Cover your piece with bubble wrap and secure it with tape to soften any possible shocks during shipping
Put the item in a wooden kiot (case) and place it into a durable shipping box
Fill the space with packing paper, bubble wrap, or another padding
Secure the package with the tape and put the "FRAGILE" label
While packing religious artifacts for moving, use high-quality materials and supplies to prevent your precious item from being damaged.
Hiring professional antique movers
Antique religious art should be moved only by professional movers with experience and skills to handle valuables. Do thorough research and choose a reputable moving company with a wide array of services.
You can entrust the moving of antique and fine art items to Fine Art Shippers, a New York-based art moving company. Our dedicated team will individually select the packing method for your piece and ensure smooth shipping to any required destination. Do not hesitate to contact us today!