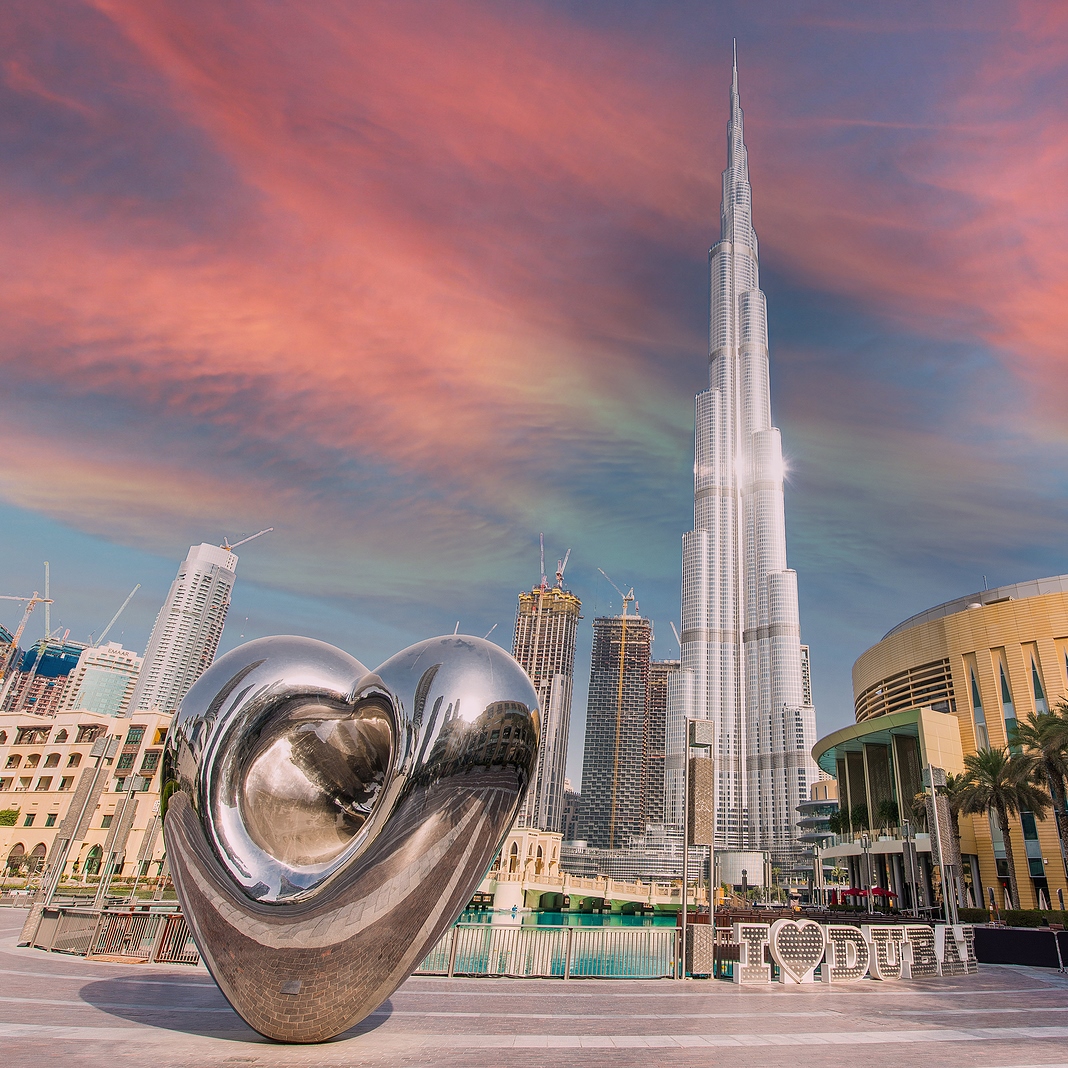 Dubai, UAE, is known for its luxurious lifestyle, and its real estate sector is no exception. The city is home to some of the world's most prestigious and sought-after properties, including several that incorporate fine art into their design. In recent years, the relationship between fine arts and high-end residential objects has become stronger, with developers recognizing the value of incorporating art into their properties. The market has followed, and now when contacting a luxury real estate agency in the UAE, you can count on services of connecting their clients with trustworthy art buyers. Here, we explore how fine arts became part of the luxury real estate of the emirate.
Dubai's Art Scene
Dubai's art scene has witnessed significant growth in the last two decades, with the city embracing contemporary art trends and gaining more global recognition. Today, Dubai is a prominent player in the global art scene, featuring a variety of trendy galleries, fairs, and an expanding market for art collectors. Many local artists are now blending classic Middle Eastern styles with modern techniques to create innovative and visually appealing artworks, thus attracting a broader global audience to Middle Eastern art.
Alserkal Avenue, located in the Al Quoz neighborhood, serves as the hub of Dubai's vibrant modern art community. This dynamic cultural district boasts a variety of avant-garde galleries, innovative concept spaces, and chic design boutiques, all of which serve as incubators for burgeoning talent. Among these, The Third Line Gallery is a significant contributor to Dubai's art scene, exhibiting works by many Middle Eastern artists at various levels.
Concrete is another architectural marvel that has occupied the Middle Eastern spotlight recently. The warehouses have been transformed by OMA into an open space that serves as a platform for creative expression.
Contemporary artists in Dubai are exploring traditional motifs and elements, such as Arabian calligraphy, by giving them a 21st-century twist. Mattar Bin Lahej is a multi-talented artist whose paintings, sculptures, and photographs have garnered significant recognition in Dubai's art scene. His artwork can be viewed at the Mattar Bin Lahej Gallery, which he founded independently. Some of his notable works are displayed in public spaces, such as the Aya sculpture, a soaring steel wave in the classic Arabic font Thuluth. In addition, Bin Lahej was commissioned to create exquisite pieces for Jumeirah Al Nassem, including his distinctive blue horse paintings featured in reception areas, as well as a herd of steel camels that appear to gallop over a fountain at the entrance.
Farah Al Qasimi is an up-and-coming artist known for exploring themes of identity in her art. Her large-scale images are characterized by vibrant patterns and colors but also have intricate layers of meaning.
Art Dubai is an annual creative fair that highlights the work of artists from the MENASA region. The exhibition's Contemporary section features pieces from over 55 galleries, showcasing everything from radical installations to unconventional paintings. Spend a day exploring the booths to discover unique and unexpected pieces and engage in conversation around the region. This is the place to be to discover emerging talent and invest in the art world's next big thing.
Art and Luxury Property in Dubai
The incorporation of fine art into premium-class residences is not a new concept, with examples dating back to ancient times. For years, developers have recognized the value of incorporating artwork into their properties as a means of setting themselves apart from competitors. This strategy has proven effective in attracting discerning buyers.
One of the most notable examples is the Burj Khalifa, which features a series of large-scale installations throughout its public spaces. The building's cultural significance is evident in its installations, which feature pieces by artists with a global reputation.
Other high-end real estates in Dubai have followed suit, with developers recognizing the value of art as a way to create a unique and memorable experience. Some developments on Palm Jumeirah feature a series of bespoke pieces created by leading contemporary players.
Benefits of Incorporating Art into Luxury Houses in Dubai
The benefits of incorporating art into residences are numerous. Developers use art installations as a strategy to distinguish their properties from the rest and attract affluent buyers. Art also adds value, with buyers often willing to pay a premium for objects that incorporate fine art.
For those who are purchasing, it offers a chance to improve the appearance of the property and establish a unique and memorable experience. Many villas for sale in Dubai currently boast a collection of valuable pieces, making them more visually appealing and enhancing their overall value. To learn more about residential units that can become home to the most beautiful things in the world, reach out to professionals on the official website of the renowned https://axcapital.ae/ real estate agency in Dubai.
All in all, it is a trend that has been growing steadily in the emirate in recent years. As the city's scene continues to grow and develop, we may expect to see even more examples in the future.