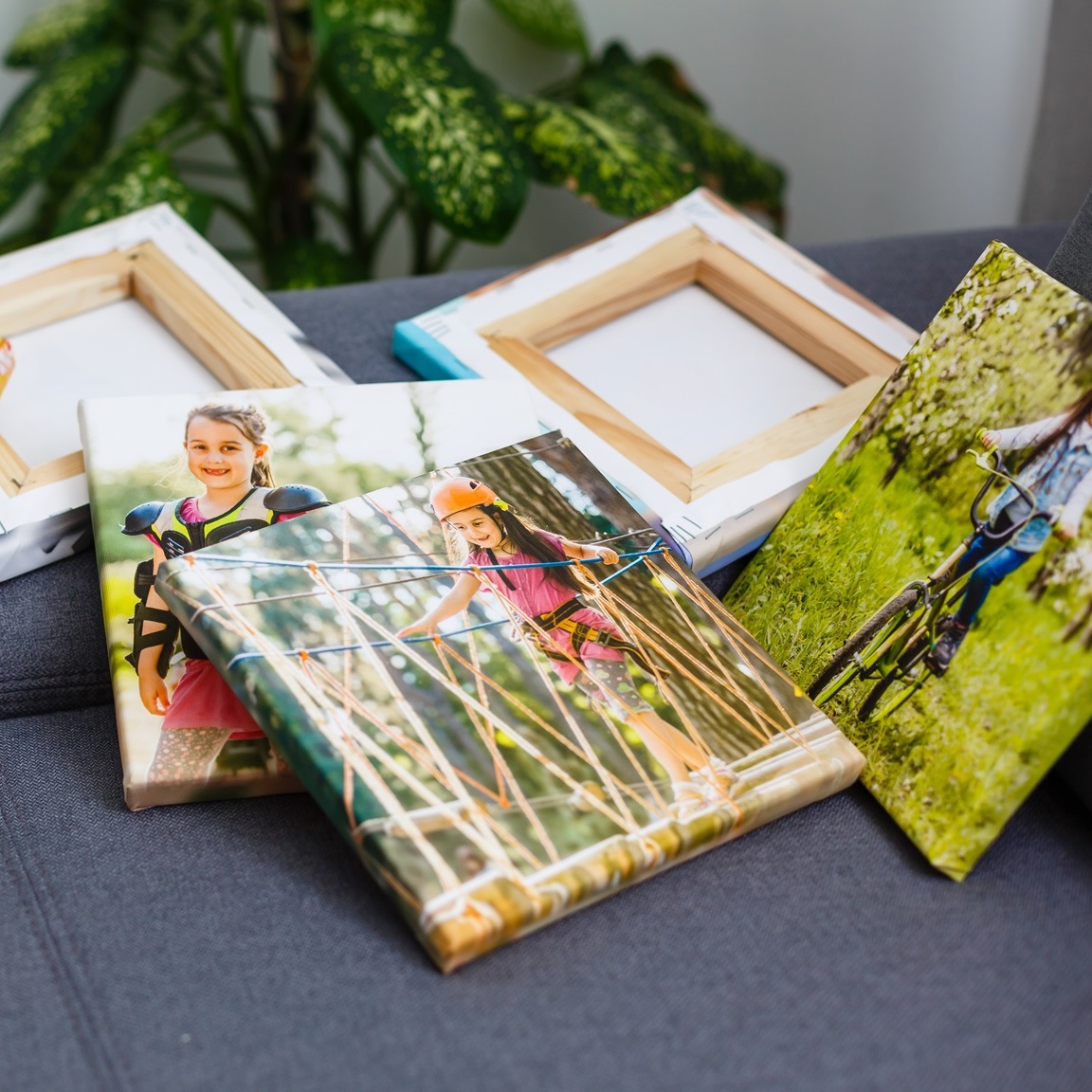 Empty walls at home are not bad if you prefer to take the minimalist route. However, if you don't mind adding accents past the usual coat of paint, you'll realize that those empty walls are actually filled with endless possibilities. Well-curated wall art holds the power of elevating your living space. More importantly, it adds personality to your otherwise bare and boring wall.
Using canvas prints is a trendy and modern way of creating your own wall art at home. Photos are printed on canvas fabric with canvas art and typically wrapped around a wooden stretcher frame.
Why use canvas art for wall designs
When it comes to wall design, canvas art offers a more flexible option. Since the frameless borders fit any style, you're free to get as creative as possible without worrying if the frames would match your preferred art style. The room you're designing will come to life thanks to the brilliant splashes of color, which provide fresh focal points.
If you're curious to know how canvas art adds personality to your walls, here are some hints:
By allowing you to incorporate your personal taste
In the past, interior designers would recommend layouts and artwork to homeowners like you, and you'll approve of them. In most cases, personal taste or individual preferences weren't much of a consideration. Today, though, people are more involved with decision-making and even take the time to create their interior décor and wall art.
Canvas art allows you to incorporate your personal taste, whether you choose to work with an interior decorator or not. You have more control over which elements to add and how you want the space to look and feel. Thankfully, canvas wall art has so much to offer, and you'll indeed have fun experimenting. For a more personalized touch, you can opt for custom canvas prints that are unique, creative, and versatile.
By adding color and vibrancy
Nothing will brighten up a drab room better than vibrant wall art. Space can become brighter and more alive with the perfect piece of canvas art placed in a thoughtful location. In the same sense, starting with wall art can help set the mood and help you narrow down your options if you are unsure of the color scheme to utilize for the remainder of the room.
You can incorporate the latest trends in wall art that feature contemporary patterns and bold colors. For an extra touch of personality, you may pair a conventional piece such as your family portrait with other canvas prints filled with intense colors like abstract art. This design style effortlessly strikes a balance between timelessly classic and creatively modern.
By providing an interesting point of focus
A living space with a focal point is more balanced and aesthetically pleasing. This point of focus should be something you'll immediately notice when walking into the room. A stunning canvas wall art can be the focal point to which you need to draw attention, be it your family photo gallery or an elegant painting above the fireplace.
Since the eyes are naturally drawn to visually engrossing subjects around you, the rest of the space is given enough room to breathe. While you don't want the canvas art design to distract guests, giving it the focal point it deserves can add more personality to your walls and the rest of the space. You may alter the mood of the room and change the focus from something unattractive to something lovely and deliberate by strategically positioning your wall art.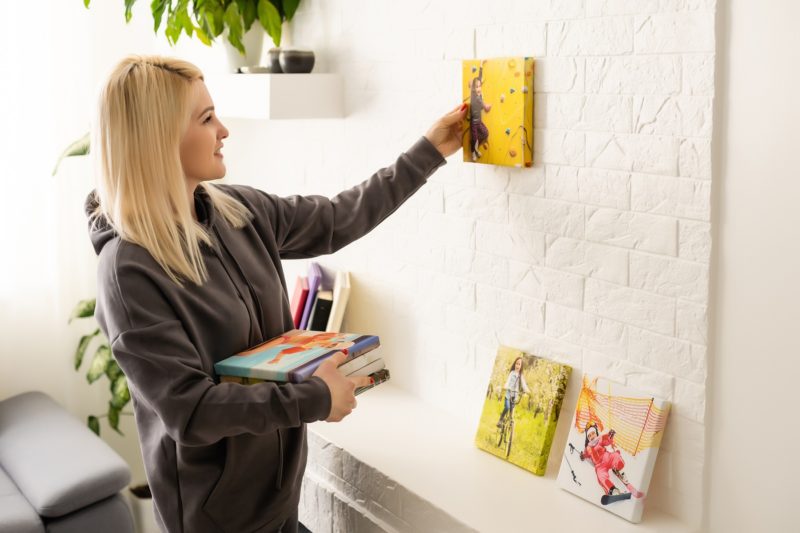 By communicating your likes and interests
Your home is that one place where you can be yourself and feel most comfortable. This implies that the comfort of your walls closely correlates with your level of coziness. Similarly, plain walls translate to boredom, thus misrepresenting your personality. If someone visits your house for the first time, they can already define your likes and interests just by looking at the wall décor.
You can curate your canvas art in a way that can best communicate your personality as a whole. If you love sports, for instance, you can hang prints and paintings that'll tell the story in a silent yet creative and artistic way. Anything that you love or enjoy doing can be conveyed through the way you choose to decorate your walls.
The bottom line
The possibilities are limitless when sprucing up your living space through wall art. No matter your taste, personality, or interior style, you can creatively surround yourself with things you love by decorating with framed prints. Create the perfect environment at home and discover how canvas art can add personality to your walls.
References:
Heine, Ben. "9 benefits of a nice and valuable wall art decoration for your home." Ben Heine. Last updated June 2021. Accessed June 2022.
McIntosh, Amy. "THE ART OF PERSONALITY IN WALL DECOR." Furniture Lighting & Decor. Last updated November 2020. Accessed June 2022.
Shutterfly Community. "What Is A Canvas Print? All You Need To Know." Shutterfly. Last updated July 2020. Accessed June 2022.