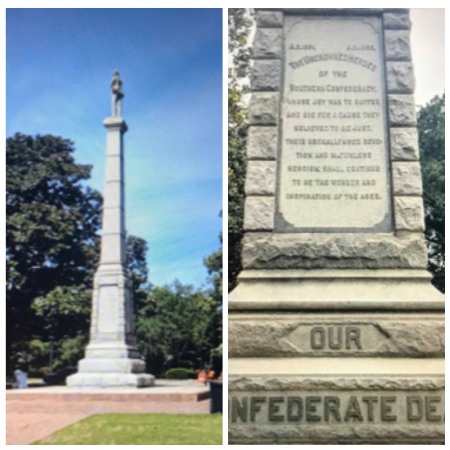 Shipping fine art and antiques is what we are doing every single day. Our art shuttles run throughout the country to help artists, galleries, collectors, and art institutions transport their valuables across the United States hassle-free. Fine Art Shippers offers an 'all-in' service from beginning to end, meaning that we take care of each step of the art transportation process, ensuring that all of the art pieces are safe and secure in transit. However, art shipping is not the only service that we provide to our clients. Fine Art Shippers also offers other useful services, including art consulting and advisory. For example, we consult on how to ship sculptures that are very hard to handle and relocate.
Fine Art Shippers Provides Consultations on How to Ship Sculptures
If you were lucky to visit Pensacola, Florida, prior to October 2020, you probably saw the large Confederate statue located on a hill at the top of Palafox Street. This 30-foot granite memorial capped by a figure of a soldier had been part of the historical scene and the site of countless local celebrations, including reunions of veterans, since 1891. However, in 2020, the Confederate monument in downtown Pensacola was removed after several years of debate and controversy. It was Fine Art Shippers that consulted on how to remove and ship sculptures of such scale.
It is needless to say that moving large sculptures and monuments is a real challenge that requires strong expertise from everyone involved. Such projects often need the collaborative work of specialized shippers, engineers, and other professionals, as well as special equipment and tools. At Fine Art Shippers, we can consult on how to ship sculptures of any magnitude and help organize the entire process from start to finish. If you need our assistance, please do not hesitate to contact our team!