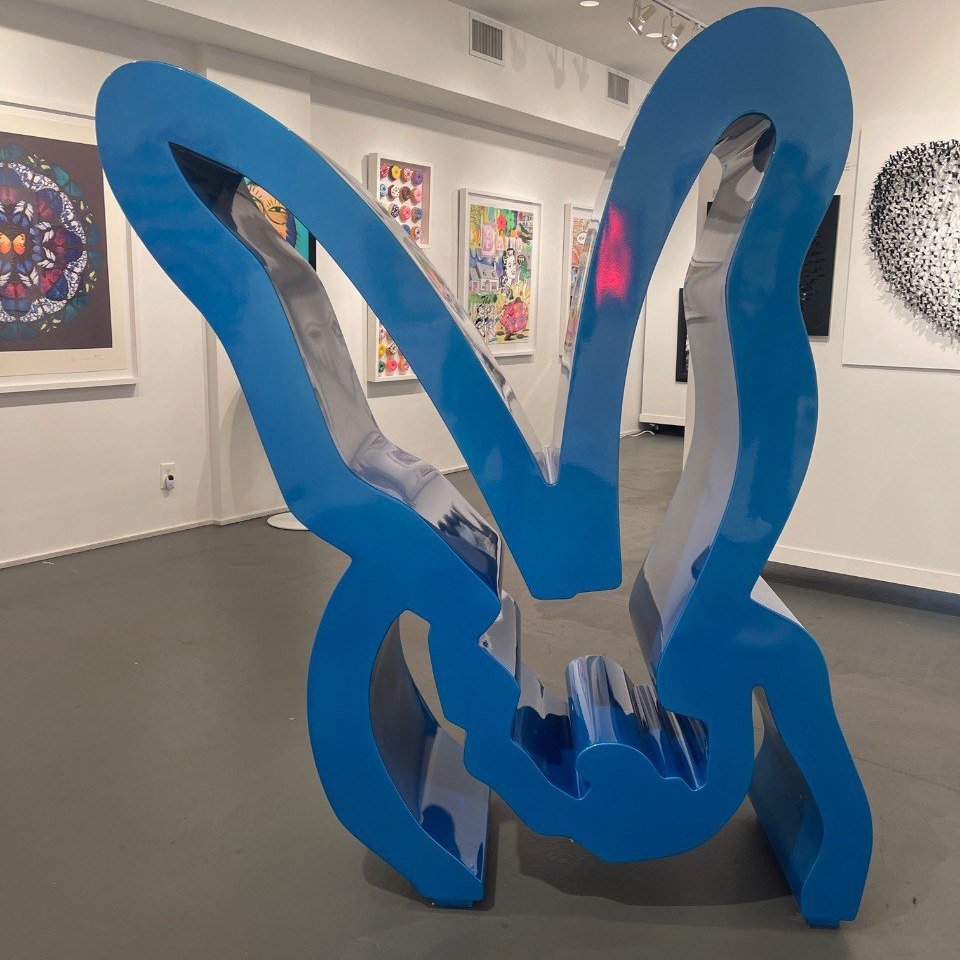 Not long ago, Fine Art Shippers delivered a steel sculpture by the iconic contemporary artist Hunt Slonem who is world-famous for his exceptional Neo-Expressionist art. We packed and moved his large-scale bunny from DTR Modern Galleries to the artist's studio in Manhattan. Moving big valuable items is always an exciting challenge for us, so we mobilized all our expertise and experience to make sure that the transportation went as smoothly as possible. Shipping artworks by famous artists is hardly new for our company, and yet every case is as special as the artists themselves. So, how much do you know about Hunt Slonem?
Hunt Slonem and a Fresh Look at the Neo-Expressionist Art
Born Hunt Slonim on July 18, 1951, the prominent American painter, sculptor, and printmaker is renowned for his love of nature, which has been his source of inspiration for many years. In fact, he keeps around 60 live pet birds of various species. This fanaticism stems from Slonem's childhood in Hawaii, where the boy kept parakeets as pets. Nowadays, they play a huge role in the creation of his Neo-Expressionist art, as the painter views them as "smart, mystical, amusing, and just gorgeous" creatures. It's not hard to guess that a significant part of his collection consists of works dedicated to birds in particular. At the same time, butterflies and bunnies are also important for the artist. One such large steel sculpture of a bunny was delivered by our team to his studio in the Big Apple.
Neo-Expressionist art by Hunt Slonem is populated by a variety of exotic examples of flora and fauna. His style consists of rich texture, bold tones, and energetic patterns that you can immediately feel and notice whenever you look at his pieces. Vividly contrasting colors and expressive subjectivity are the main features of his technique, which is justifiably attributed to the movement between modernism and post-modernism. Apart from fine art, the artist is deeply involved in the restoration of neglected national landmarks, mostly historically valuable mansions.
Large-scale paintings, sculptures, and prints by Hunt Slonem are now held in a number of museums and galleries around the world, to say nothing of quite a few collectors who are ready to pay a lot for his artworks. At Fine Art Shippers, we were happy to ensure the safety of his incredible bunny sculpture that quite well represents the essence of his Neo-Expressionist art.