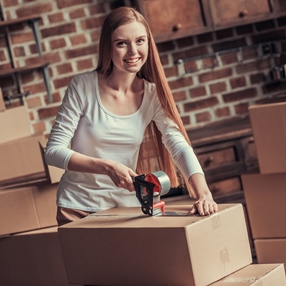 Whether it comes to family heirlooms of great sentimental value or expensive art pieces, packing delicate items requires patience, high-quality materials, and special attention. After all, fragile items can be easily damaged due to carelessness or improper preparation. For this reason, it is always better to trust this job to professionals able to pack and ship fine art quickly and safely.
At Fine Art Shippers, we provide comprehensive fine art packing and crating services to both private clients and organizations, ensuring that every item is transported to its destination in perfect condition and on time. However, we understand that to hire professional New York art movers for packing your belongings each time when you need to move them is not always an option. Along with that, it does not mean that you can neglect essentials for secure art packing when handling this task on your own. In this blog post, we want to draw your attention to several things you should never do when packing fragile and delicate items for the move.
What you should never do when packing breakables
Use newspaper for wrapping delicate items as it can leave black marks onto their surface. Opt for high-quality packing materials instead.
Fail to protect corners and edges. Moreover, this applies to both small items like framed photos and large pieces of solid wood furniture.
Leave wrapping and packing to the last minute. Since this task requires much of your attention, make sure you have enough time to do everything right.
Exceed the limit of moving boxes. Never over-pack moving boxes as your valuables can easily get damaged inside of them in transit.
Forget to carefully seal and label the boxes with delicate content. Make sure that all of them are properly marked with special fine art shipping labels.
Assume that antique furniture is heavy enough to withstand the weight of other transported items. Even those pieces that seem sturdy and strong can be very fragile due to certain components and characteristics.
Pack exclusive and very expensive items on your own. Do not forget that even if you want to save some money on fine art packing services, there are still items that require professional handling. The same applies to the very process of moving. Sometimes to hire experienced movers is the only way to protect your valuables in transit.
Hopefully, these simple tips will help you make sure your delicate and fragile items survive the move and arrive at their destination safe and sound!