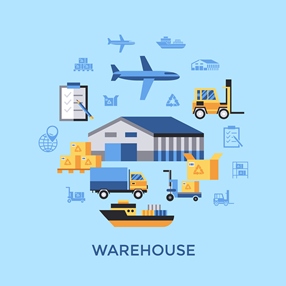 Some people believe that to ship fine art means to simply carefully pack and transport the valuable cargo to its destination. However, while proper packing and safe transportation are indeed essential for moving artwork, professional fine art shipping is a much more complicated process. If you have ever moved a collection of paintings, a heavy vintage piano, a large outdoor sculpture, or any other oversized artwork, you know what it means. The reality is that art packing and transportation services are not always enough. Sometimes you need a complex approach to the shipping problem, which can be offered by professional art moving companies only.
At Fine Art Shippers, we have been working with private and corporate collectors, galleries, museums, artists, and art dealers for more than 20 years, constantly improving and expanding our art shipping services in order to meet more diverse client needs. For today, we offer a full spectrum of services that may be required when moving art and antiques, including installation, custom crating, art shuttle, white glove courier, insurance, and, what is especially important, fine art storage.
Art storage solution
In fact, fine art moving and storage services are closely interrelated as it is simply impossible to properly organize the transportation process without a specially equipped storage facility at hand. For this reason, Fine Art Shippers has a secure warehouse not only in New York but also in many other US cities, including such important art destinations as Los Angeles, Miami, Philadelphia, and Chicago. Thereby, whether it comes to a traveling exhibition, a large art collection, or you simply need to store your valuables for some time before or after the move, we are sure to provide you with the best storage solution in almost any city.
Our art storage facilities feature:
Humidity and climate control system
24/7 sophisticated alarm and security system
Heat and smoke detection
Fully automated fire sprinkler system
Real-time environmental control
Emergency and disaster response plan
Umbrella insurance with extended liability coverage
Highly trained staff experienced in handling art of all sizes
Whether it is a priceless Old Master painting, an antique sculpture, or a collection of vintage pottery, Fine Art Shippers will provide you with a comprehensive fine art moving and storage service tailored specifically to your needs. Just give us a call and let our professional team solve your art shipping problem!