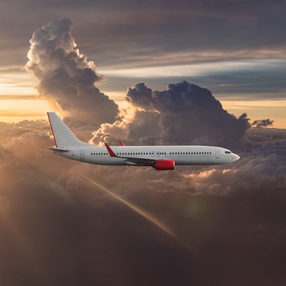 Moving into a new home is never easy, especially if you decide to settle abroad. Needless to say that, in most cases, to handle this task without professional help is simply impossible. After all, to carry boxes up and down the stairs is not really the same as having your possessions shipped, let's say, from New York to Europe. Moreover, what if you need to move a collection of fine art or extremely rare antique pieces along with your other stuff? Hiring an experienced fine art shipping company in NYC, specializing in the international transportation of valuables, is actually the only right solution if you want your art and antiques to be delivered in their pristine condition. However, even if you work with the best New York art movers, there are still several things you need to remember when shipping luxury art overseas.
Types of shipping
When it comes to moving your art overseas, there are several types of international transport you can use, depending on your relocation. What are they?
Shipping by land – a good option in case you are going to move to Canada or Mexico. First of all, you can choose the route yourself and access those places that planes and ships cannot. Secondly, the cost of this type of shipping is usually not high.
Shipping by air – the safest and easiest way of moving luxury art overseas and to large distances. Plus, it is the fastest type of shipping, though the most expensive one too.
Shipping by sea – an excellent choice if you are not limited in time and your new destination is close to a port. Besides, sea transportation is also the only option in case you need to move bulky and heavy objects, antique furniture, large sculptures, and other oversized items.
Keep in mind that professional art movers in New York can help you combine two or even three types of shipping in order to provide your precious belongings with more protection and reduce the shipping costs as well.
More things to consider when shipping luxury art
There are two more important things to consider when moving your art overseas:
art storage in case you need to store your possessions for some time before or after the move;
art insurance to protect yourself from all those unexpected things that can happen when your art and antiques are in transit.
At Fine Art Shippers, we can provide you with any international art shipping services you need, ensuring the utmost protection and security for your property. Request a free quote right now!