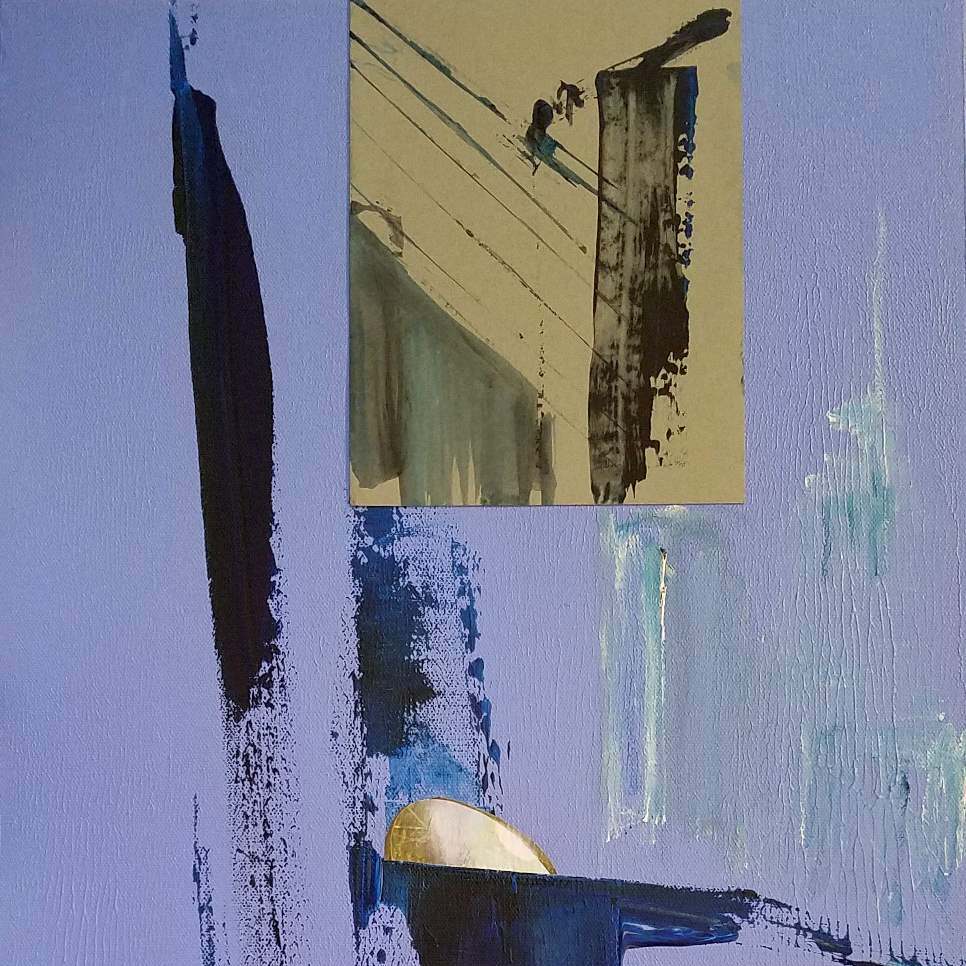 This February, the NYC-based gallery Lichtundfire is hosting an exhibition titled "REFRACTURE – Visual Realignment." The exhibit is curated by Priska Juschka and features works by eight talented contemporary artists. One of them is Vian Borchert, an acclaimed artist and award-winning poet, whose four new abstract paintings have become an important part of the display. We are huge fans of Vian Borchert's art and are more than thrilled to tell you about her new series of works presented at Lichtundfire.
Lichtundfire Has Presented New Abstract Paintings by Vian Borchert
When looking at the paintings by Vian Borchert, you can see the artist's distinct style in each piece. Her artwork always carries a deep personal meaning and is connected to the various experiences the artist has had throughout her life. In her recent interview with Fine Art Shippers, Borchert shared that her multicultural background had a great influence on how she perceives the world around her, and this perception is perfectly reflected in her art.
One thing that you immediately notice when looking at Vian Borchert's paintings is the abundance of the color blue in all its different shades and tones. The artist says that this color feels calming to her and reminds her of the sky and sea.
Coming from a family where she was constantly surrounded by both art and science, Vian Borchert has transferred that dichotomy into the creative process. In her new series of four mixed-media paintings, the artist explores the world of shapes, perspectives, and philosophical theories. Drawing on the teachings of Greek thinkers, she creates pieces that attempt to visualize abstract concepts. Vian Borchert has always been someone who appreciates the beauty of structure, but she is not afraid of breaching it to create something new.
Borchert's artwork is full of geometrical shapes. It seems as if when entering the abstract space of the artist's canvas, they go through a filter that not only alters their form but also puts them in a new context. And just like the title of one of the pieces – "Restructured Perspective" – this is where new points of view arise.
Vian Borchert is known for her love of mixing mediums. This time, she combined familiar painting techniques with collage art. Blues and purples look mesmerizing against the yellowing archival paper, adding depth and texture to the composition.
"REFRACTURE – Visual Realignment" will be on display at Lichtundfire at 175 Rivington Street, New York, until February 25. The gallery's visiting hours are Wednesday to Saturday, 12pm to 6pm. We highly recommend that you go and see this gorgeous art exhibition. Who knows, maybe it will help you see abstract art from a whole different perspective.
Photo courtesy of Vian Borchert