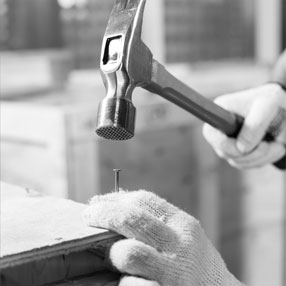 We have already written about the importance of the third dimension that should be provided for each artwork you are planning to transport. However, the question of the accurate measurements is no less important for any moving company. The case is that correct sizes are critical for art shipping and customers themselves as they directly affect the price of the crate. Moreover, they play a crucial role for shipping crates that have to be prebuilt before we actually receive the art objects. At Fine Art Shippers, we face with the fact that measurements provided by our customers are often not quite right. They are approximately 10 inches more (or sometimes even less) than they have to be. Anyway, no matter whether these dimensions are too low or too high, eventually they become useless for both the vendor and the customer. Furthermore, providing such information, you will definitely receive the incorrect estimate. Besides, just imagine what will happen in the case of a traveling exhibition and the necessity of multiple works! The mistake will just compound! In this way, it is understandable why we are talking about the importance of correct sizes!
Many people mistakenly assume that several inches one way or another are not essential and that they can provide close dimensions. But they are wrong! Such seemingly insignificant details have a very serious impact on pricing. Nonetheless, for the sake of fairness, we should say that, in most cases, when designing a crate, we can also round up to the nearest eighth of an inch or to the nearest inch for an estimate. What about several inches? Never! Too small or too large – both options are bad and inappropriate for the transportation of art. The shipping crate for the artwork should always be built to size!
So where to start? First of all, make photos of your fine art object from all possible sides. Send them to us and indicate any conditions you consider important for a crating solution. For example, if it comes to an artwork that should be transported only right-side-up, we have to know about this in order to build a proper crate to avoid any potential damage. In such a case, you should provide the shipping company with the most accurate dimensions labeled as to the correct orientation of the transported object, for example L60 x W4 x H90. Always use the letter designations to indicate orientation. This will avoid confusion with shipping configuration. To top it all, what do we have? If you want to obtain a fast and accurate estimate, you should provide us with the following information: the correct orientation, precise dimensions, and everything about the work of art to be shipped. Do you have any questions? Call us for any additional information!