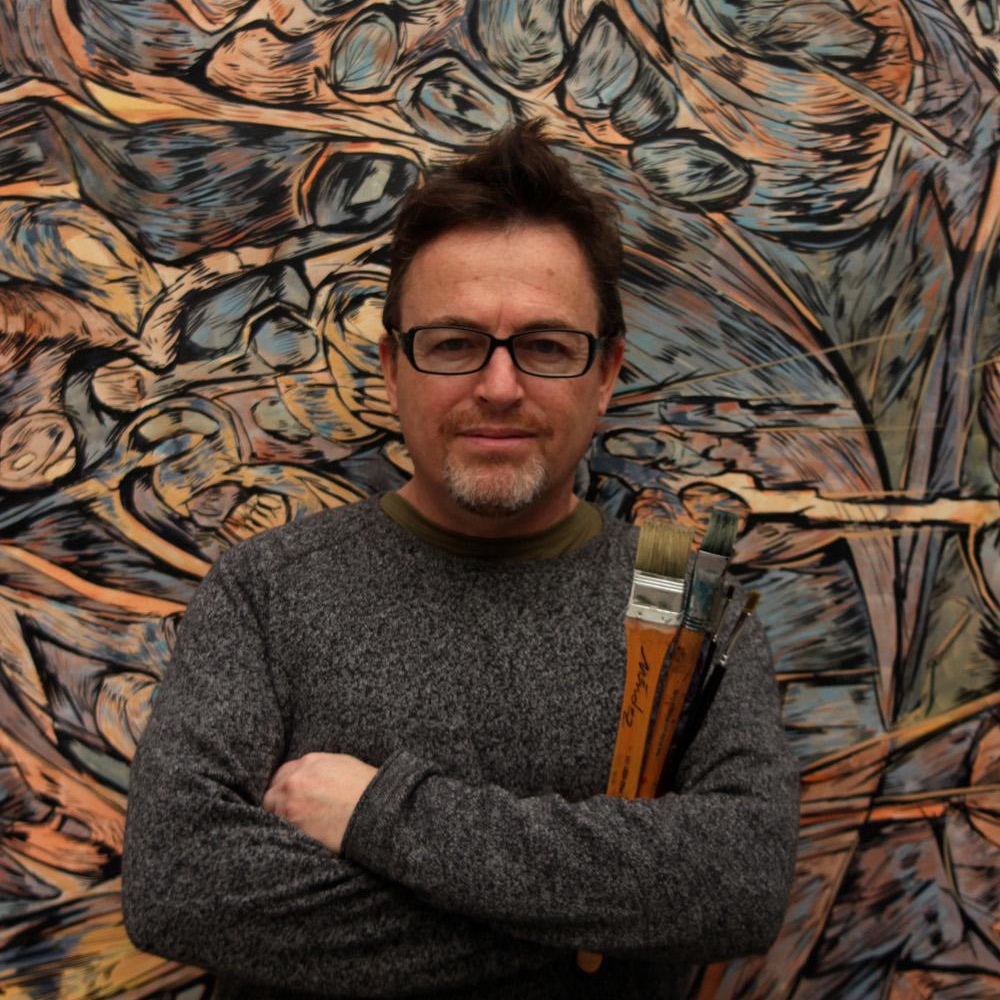 Abstract art is one of the most fascinating artistic styles. It can take any form, and it can be formless as well. At Fine Art Shippers, we are passionate about contemporary abstract art, and we are always pleased to meet talented artists who are not afraid to take art to another level. Not so long ago, we were lucky to meet the amazing Chilean painter Alejandro Mendez and simply fell in love with his colorful abstract art.
Colorful Abstract Art by Alejandro Mendez
Alejandro Mendez Macera is a Chilean artist born in Concepción in 1968. He earned his BA from the Pontifical Catholic University of Chile in Santiago where he was an outstanding student of Roser Bru, Samy Benmayor, Jose Balmes, and other prominent artists. Today, Alejandro Mendez is a well-established visual artist himself, working in different styles and genres. However, his colorful abstract art is what makes this painter stand out from many others.
According to Alejandro Mendez, his work is a result of an artistic task, a concrete action, physical and mental, which guides him toward knowledge and inner healing. His beautiful paintings represent a somewhat combination of enigmatic and ambiguous elements, interior landscapes, dreams, and characters. They attract the viewers' attention and capture their imagination through vivid colors. Each of Alejandro Mendez's works is a gorgeous small world that is full of signs and meaningful images. His paintings are created with passion and hope, and this is what makes them so eye-catching and unique. Below are several of Mendez's works for you to enjoy.