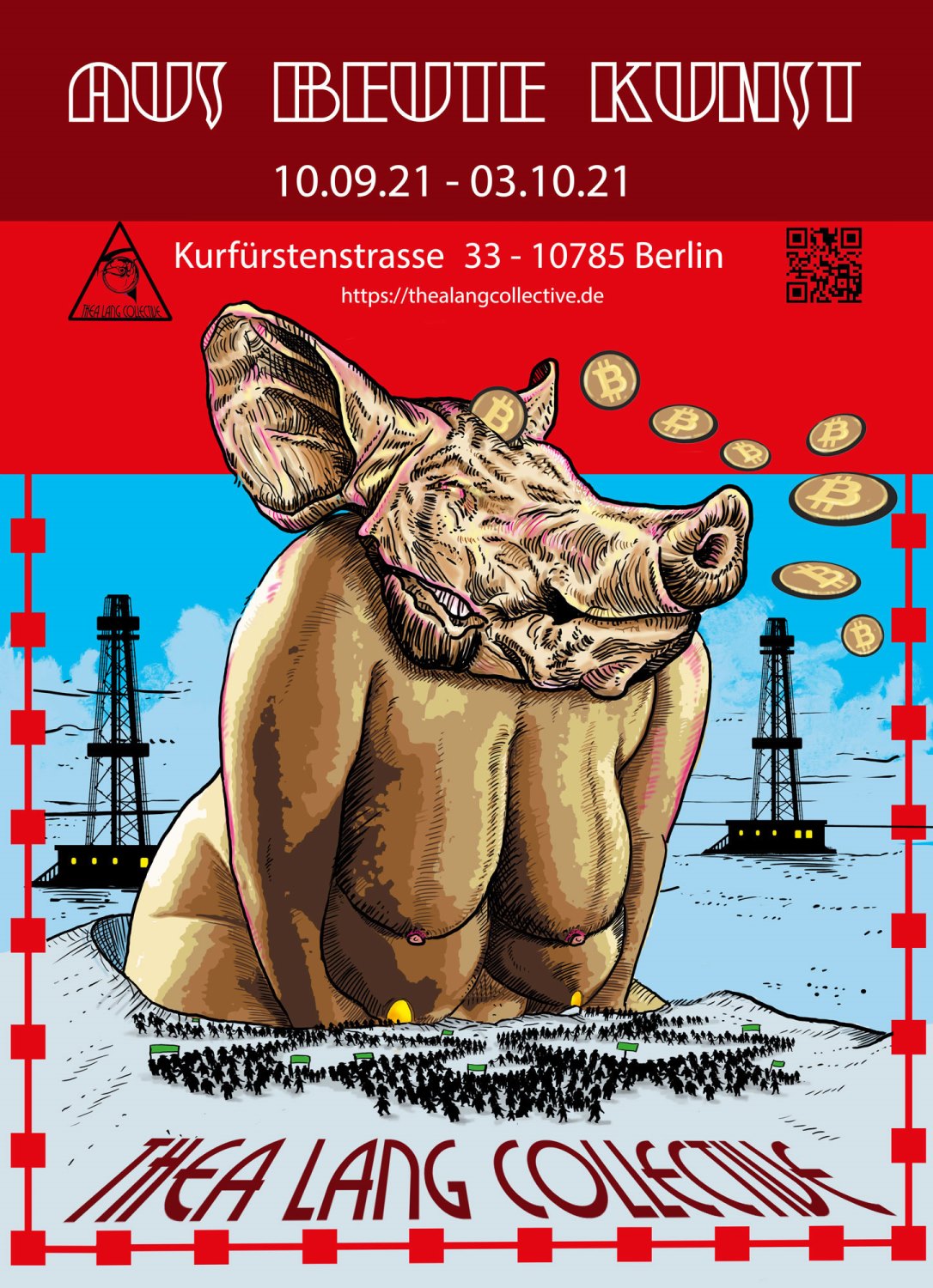 On September 10, Thea Lang Collective, a German art duo of Bremen-based Elmar Karla and Hamburg-based LAPIZ, will open their debut exhibition at Kurfürstenstrasse 33 in Berlin. Titled "Aus Beute Kunst," the show will center on the artists' most recent collaborative works, but it will also feature pieces created by each member individually to explore the symbiosis between their art styles and the way they are intertwined into one existence. The exhibition will be on view through October 3, 2021.
Aus Beute Kunst: A Debut Exhibition of Thea Lang Collective in Berlin
Thea Lang Collective was founded in 2018 by two talented artists, Elmar Karla and LAPIZ. Karla is a Bremen-based muralist, illustrator, painter, and tattoo artist known for his "Homeless Heroes" series inspired by comics. LAPIZ, in his turn, is a Hamburg-based self-taught street artist who creates socially critical stencils exposing the injustices of our world. The unique, and even absurd, combination of their styles gave birth to Thea Lang Collective, an art project aimed at creating powerful artworks reflecting today's many issues.
"Aus Beute Kunst," a debut exhibition of Thea Lang Collective, dances on the margin between grotesque and gorgeous. Elmar Karla's illustrative oil paintings crowned by color-blocked stencils by LAPIZ offer a truly immersive experience that every art lover would like to try. The artists pass their works from Bremen to Hamburg, Hamburg to Bremen, adding layers of archetypal imagery to each of them. By doing that, they steal from each other and elaborate on the other's talents at the same time. The result of such unusual art practice will be introduced to the public on September 10 with the opening of "Aus Beute Kunst."
If you happen to be in Berlin, take your time to visit Kurfürstenstrasse 33 to enjoy the debut exhibition of Thea Lang Collective. "Aus Beute Kunst" is one of those art shows you do not want to miss this fall.
Photo courtesy of Thea Lang Collective