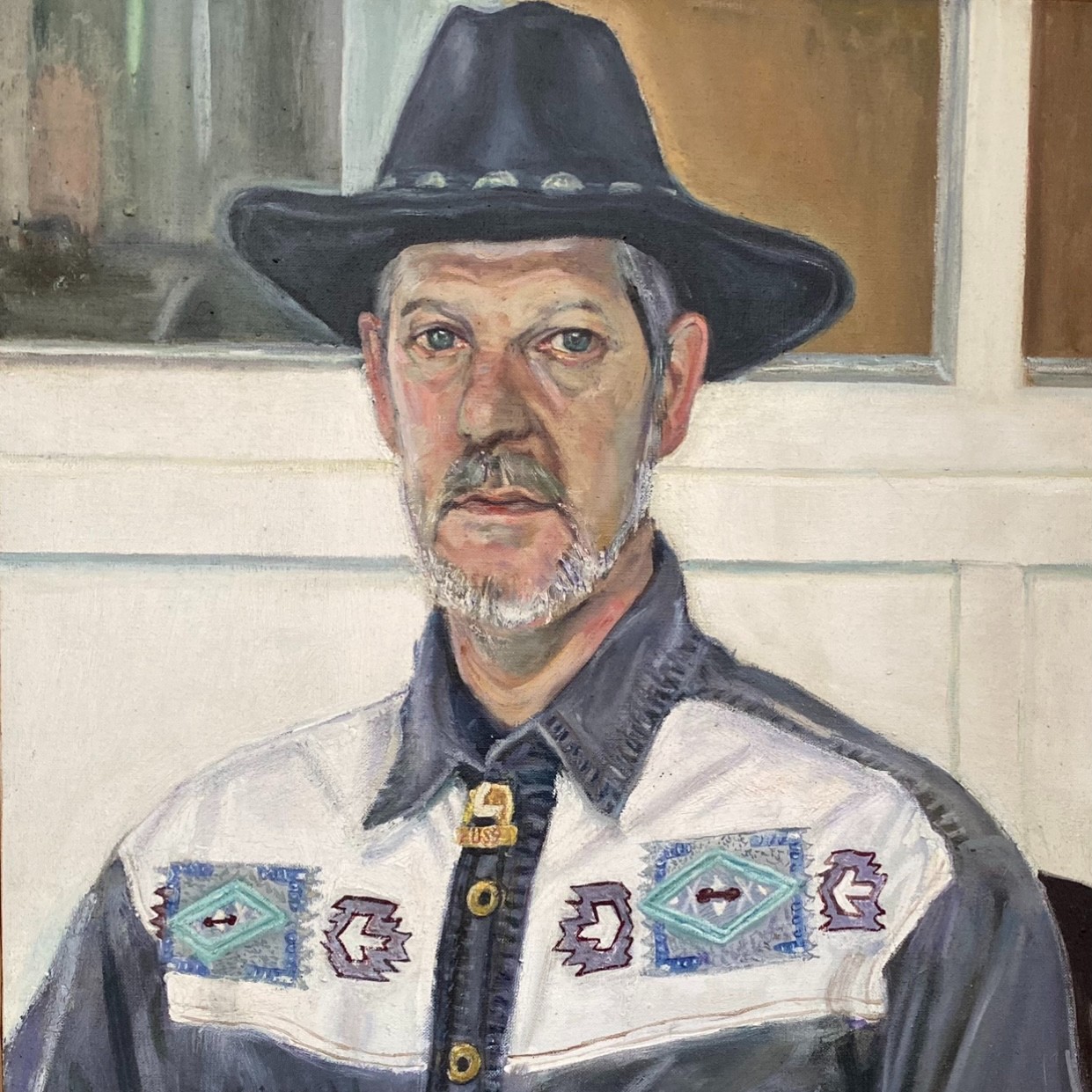 In his works, Serge Strosberg combines expressionism and realism with absurdity. Fine Art Shippers spoke with the artist about his interest in human nature, modern portraiture, and the difference between European and American art scenes.
Artist Talk: Serge Strosberg on Human Figure and the Land of Opportunity
Many of your works depict people in one way or another. What interests you most about human nature? 
Serge Strosberg: I come from Europe and was strongly influenced by the London and Paris schools. I was born in Belgium and lived in Paris for 25 years. I also have Polish, Ukrainian and Jewish roots. I think it's part of Jewish culture to be interested in the human figure and other people. I am interested in people with a story, those I have a connection to; they do not necessarily have to be physically attractive.
Why did you choose painting as your medium? Why does it attract you? 
I have been drawing since I was four years old. As a child, I won many competitions. Then I stopped art for a while and pursued a career in science.  I  studied chemistry, which later helped me with painting. After that, I was lucky enough to meet a German expressionist living in Paris, who taught me to paint with oil and tempera, which is a very rare technique in the US. Now I have my own recipes and am able to create three-dimensional effects in the portraits, which gives the portrait more life.
What do you think is the purpose of modern portraiture? 
I have found that there are two kinds of artists. Some are interested in the human personality, whereas others are more passionate about their physical appearance – the skin texture, for example. When I have a person sitting in front of me, it's all about personality. That's what I want.
You are Belgian, studied in Paris. How did you come to live and work in America? 
First of all, my father was in America, and I wanted to be closer to him. And I think, like many Europeans, I had this vision of America and New York as an El Dorado. I thought it was a land of opportunity. And it is, but I did not know how competitive it would be. Also, my family and I lived in Boston when I was little. So my first language was actually English before I learned French. Also, I think I needed a change from Paris. I wanted something more international, something more global.
How is European art life different from art life in New York? 
I think that the pandemic has brought about a very big change. I'm sure the center of art has shifted, it's not New York anymore. I think there are many art centers all over the world now. As for Europe, I've noticed that there is more following there. They copy what comes from America. I think America sets an example for the arts anyway, which, of course, doesn't regard China, where they do something of their own.
You have won several awards. What do awards and recognition mean to an artist? 
Awards are great, but here a lot depends on luck, as well as on what is currently trending in the art industry. My greatest satisfaction is when I finish a commission, for example, a portrait, and the person sees it for the first time and likes it. My best reward is seeing their big smile.
Do you mostly work with private clients, or do you have gallery commissions?
I have done both. I've had agents since the beginning of my career. I started in Paris, where I had an agent. He was doing a very good job. Later I had private commissions for several years. Then I worked with an agent in London who was an independent dealer and worked for the Marlborough gallery. Today, I collaborate with a number of galleries in New York and Palm Beach.
You have participated in numerous solo and group exhibitions. How do you usually ship your artwork to clients and galleries? What do you have to look for when choosing an art shipper? 
I try to protect my works as much as possible, because it is oil painting, and sometimes it's tricky. Oil is sticky, so making crates is quite complicated and, in most cases, expensive. But it's an essential precaution. I think the best way to ship my works is to use a non-adhesive film on top of which I would put cardboard, trying not to touch the surface of the paintings. That's what I would recommend to other artists as well. 
Photo courtesy of Serge Strosberg
Featured image: Serge Strosberg. My Superintendant (Portrait of Philippe Bonnard)