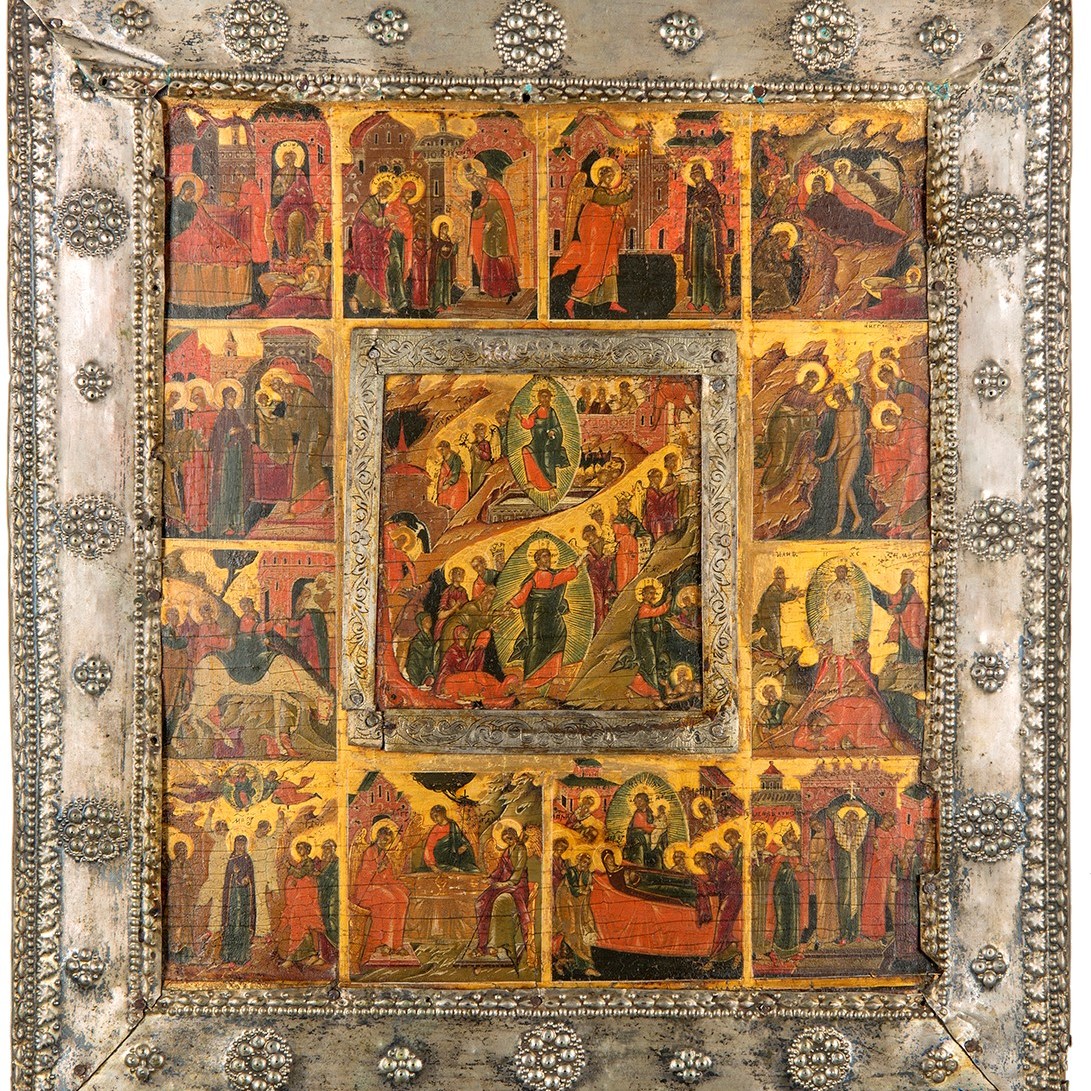 It is a great pleasure for Fine Art Shippers to share the latest news from our Moscow friends, ARTinvestment.RU. The art market-focused online platform will host an interactive webinar dedicated to Russian icons on February 17, 2021. Titled "Russian Icon: The Basics of Modern-Day Collecting," it will discuss the place of religious icons in the current art market and how to build a meaningful collection of Russian icon art. Among the guests are some of the most reputable Russian icon experts, dealers, and collectors. The webinar is free for all attendees, but please note that is in the Russian language.
A Not-to-Miss Interactive Webinar Dedicated to Russian Icons
What place do Russian icons occupy in the hierarchy of the art market system? How to build a collection of icons properly, and how does the art of icon painting attract art lovers and celebrities? Why is it that in the religious icon market a collector, an art critic, and an art dealer are often the same person? These are only some of the questions that will be discussed during the upcoming webinar "Russian Icon: The Basics of Modern-Day Collecting" hosted by ARTinvestment.RU.
"Russian Icon: The Basics of Modern-Day Collecting" is an interactive webinar that will be held by the Head of ARTinvestment.RU Egor Molchanov and the Chief-Editor of ARTinvestment.RU Denis Belkevich. They will discuss the basics of modern-day icon collecting with Sergey Khodorkovskiy, a Russian icon expert and Member of the Expert Council of TEFAF Maastricht; Anna Ivannikova, a specialist in late Russian icon art; and Nata Morehod, a reputable art critic and dealer. The webinar will start at 8pm GMT+3 via Zoom.
At Fine Art Shippers, we will definitely join the upcoming ARTinvestment.RU webinar, and we highly recommend that you do the same to learn more about Russian icons and the basics of their collecting.