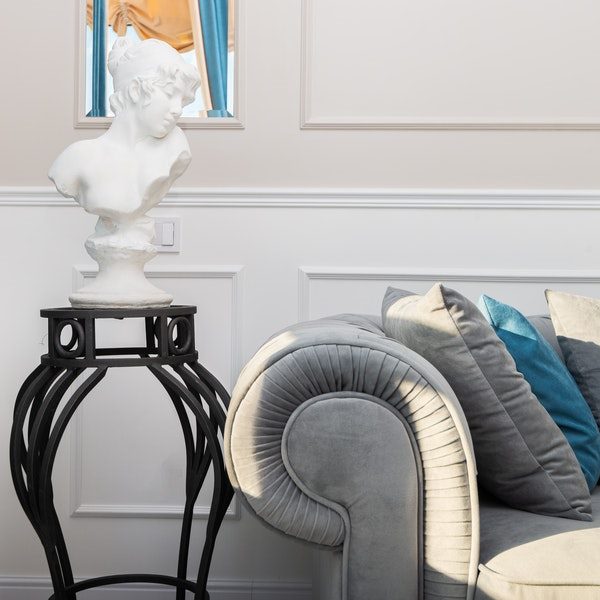 New York is home to numerous museums, art fairs, galleries, and private collectors. As a result, with all these antiques and art pieces in one place, there is always a great need for professional and careful fine art shipping services in NYC. This is where we can help you with ease! At Fine Art Shippers, we specialize in art transportation and installation of any sized artwork, even in the most challenging outdoor and indoor locations. In other words, dealing with us means to be confident that your art pieces are always in the hands of trained art handlers and movers, no matter whether it comes to large sculptures or a collection of oil paintings.
We have over 20 years of experience in shipping art and antiques globally, with a reputation for the premium quality of work and superior customer service. Moreover, as professional shippers of valuables, we do not stop improving our transport, warehouse, and installation processes, always trying to exceed our clients' expectations. This all allows us to handle everything from precious antiques and historical artifacts to memorabilia and individual paintings.
Art transportation services
Whether you need to ship art within the New York area, across the country, or internationally, we have a cost-effective solution for you. Our fleet of secure, climate-controlled vehicles is designed to meet the transportation requirements of any precious artifact or artwork, regardless of its size. In case, you need to ship your belongings overseas, we will provide you with the best sea or air transporting solution ever. Just let us know when and where your valuables have to be, and we will help you deliver them safe and sound!
Art installation
We boast a talented team of specialists that have already proven to be true experts in everything related to art installation projects ranging from private and corporate collections to large-scale museum exhibitions. Our art installation services include:
custom installation solutions and consultation;
interior design installation;
museum exhibition installation and design;
permanent and temporary art installation projects;
private and corporate collections;
custom design and fabrication of supports, bases, pedestals, and hardware;
large- and small-scale sculpture installation;
expert crane and rigging services;
art reinstallation and deinstallation.
Whether it comes to art transportation or installation projects, every step is always carefully planned and professionally executed, which results in complete satisfaction with our service and the quality of our work. We guarantee to meet and even exceed all your expectations!