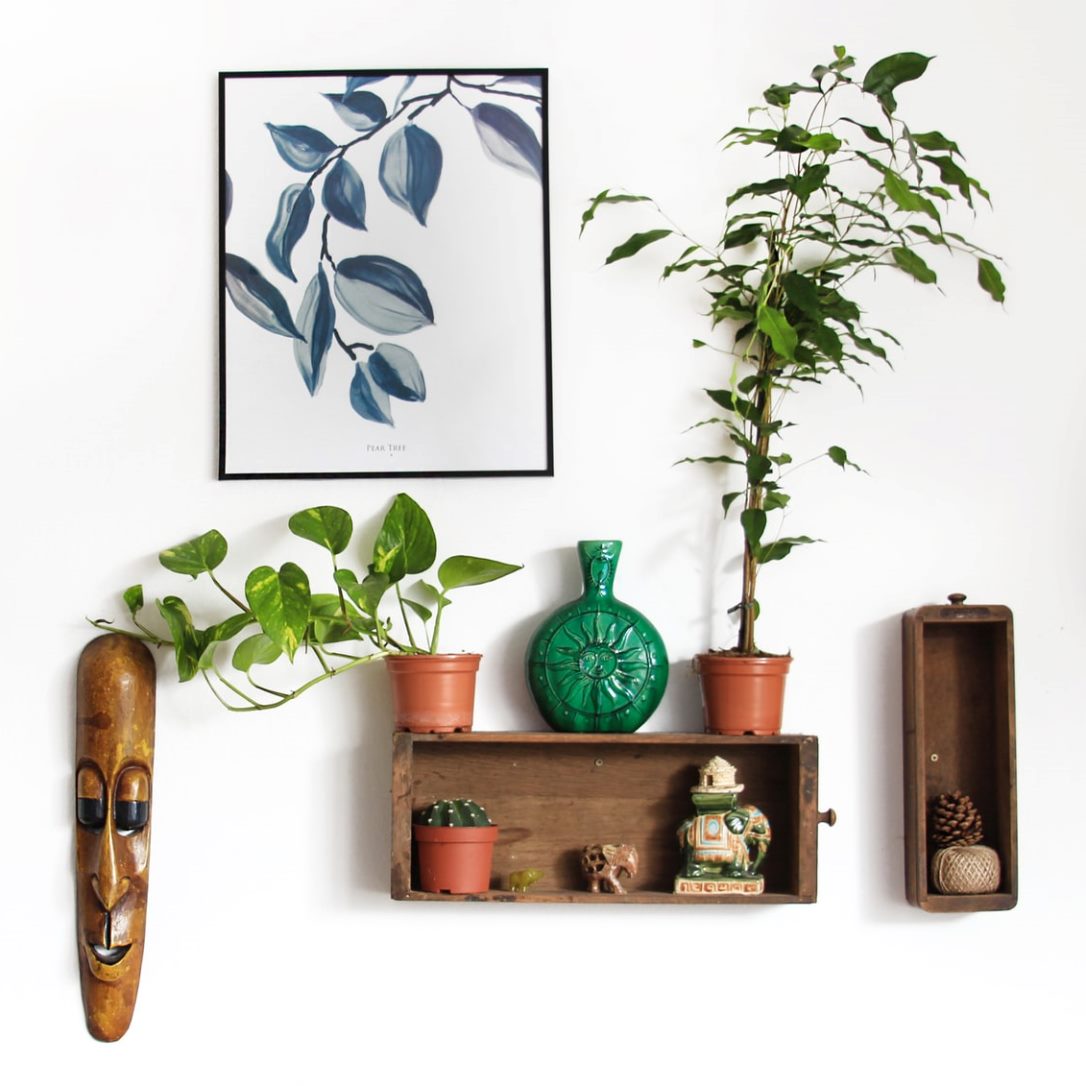 Home décor is one of those key areas where contemporary art installation and application featured greatly in 2017. Just like all other areas of keeping people's homes esthetically appealing, fine art has had its fair contribution. In this post, we shall share some of the ways through which modern art has revolutionized home decoration this year.
Greeneries
You don't need to be an ardent environmental conservationist or activist to love green. As long as you know and appreciate the contribution nature makes to art, you have every reason to embrace the resurgence of greeneries in artistic home décor this year. With green on the inside and outside of the house, homeowners have had a refreshing reconnection with nature. With these artistic installations around the home, we all get a constant reminder of our duty to protect nature as well as its benefits. This year, greeneries have been some of the best ways of bringing in a sense of refreshment and revitalization to homeowners and visitors alike.
Oriental Inspiration
Since it is naturally true that our brothers in the Far East see the sun more than 12 hours ahead of us here in the west, it is fair to accept the fact that we have a lot to learn from their artistic genius. This year, we have seen many artistic expressions and installations borrowing not just a leaf, but whole "branches" from the Far East in areas such as paintings, ink brush, pen marks, floral simplicity, and bold origami patterns.
Gaming-Inspired Styles
Another trend that shaped this year's contemporary art installation in home décor was the incorporation of cartoons and animations into an artistic design.
More Inspiration from Nature
Home décor artistry this year borrowed heavily from nature. We saw consumers embrace designs that embraced the beauty that borrows from the Creator's artwork—nature. The trend merged together natural beauty and modern design to offer consumers the best of the two worlds.
Color Surge
The last trend that ruled contemporary art installation this year was the resurgence of artist's rebellion against traditionally accepted color palettes that determine what an artwork needs to look like. Many artists broke away from the rules of the game by embracing unnatural color combinations to bring out their artistic expressions.
That is how far the trends took us this year. We hope you now have something to embrace and use it as a springboard for inspiration in the coming year.