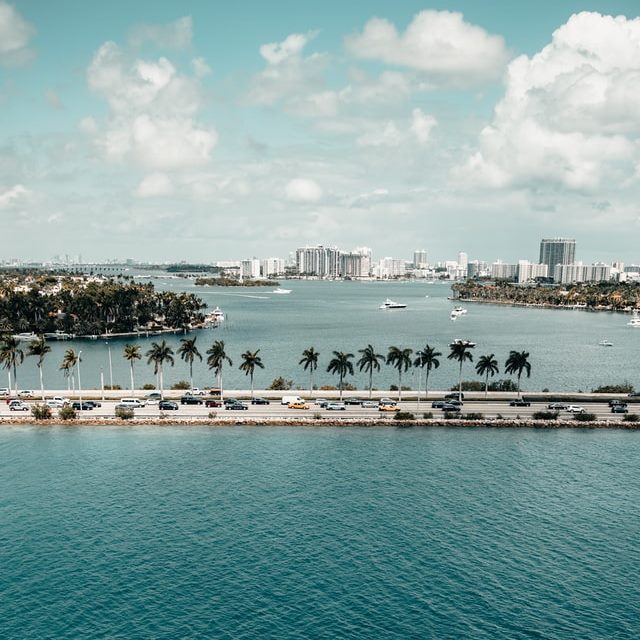 This year's edition of Art Basel Miami Beach opens its doors on December 7, with more than 250 leading galleries, incredible shows, and numerous parties! Are you ready for this significant event? Fine art shipping companies are!
Having been shipping fine art for many years, we know how Art Basel is important to both participants and connoisseurs of art. After all, it gives a much better idea of the current art market as compared to most other international fairs. Moreover, since this edition is held in Miami Beach, it is expected to be dominated by American art business professionals, which means that there will be the best of the best galleries and artists from around the country, and plenty of work for international moving companies from NYC, Los Angeles, Miami, Chicago, and other cities as well. So what to expect from Art Basel Miami Beach 2017?
Galleries
Focused on contemporary and modern art, Art Basel Miami Beach 2017 puts 268 top galleries and 4,000 artists from North America, Latin America, Africa, Asia, and Europe in front of the most reputable art collectors, museums, and curators. This year's list of participants includes Gagosian, Anton Kern Gallery, Pace, David Zwirner, and many other renowned galleries, as well as 20 first-time participants, including David Lewis Gallery from New York, Anat Ebgi from Los Angeles, Applicat-Prazan from Paris, and Antenna Space from Shanghai.
The Show
Art Basel Miami Beach is home to some of the world's most amazing contemporary installations, drawings, sculptures, paintings, photography, digital art, and films. Plus, is it also a unique place to enjoy all kinds of rooftop bars and art parties, like this year's performance by the Icelandic icon Björk and a three-night pop-up organized by Rockwell and NYC's legendary club 1OAK.
Visitor Information
Art Basel Miami Beach 2017 will take place on December 7–10, at the Miami Beach Convention Center. Several outdoor performances and film screenings will be held at SoundScape Park and Collins Park. The price of a Day ticket is $60 if purchased on-site and $50 if purchased online, while a Permanent ticket, which is valid all days, will cost you $130 or $120 respectively.
Meanwhile, we remind you that as one of the leading NYC fine art shipping companies, we can provide comprehensive art moving services and ensure the safe transportation of any artwork to or from Art Basel Miami Beach. Contact our art shipping company at any time!