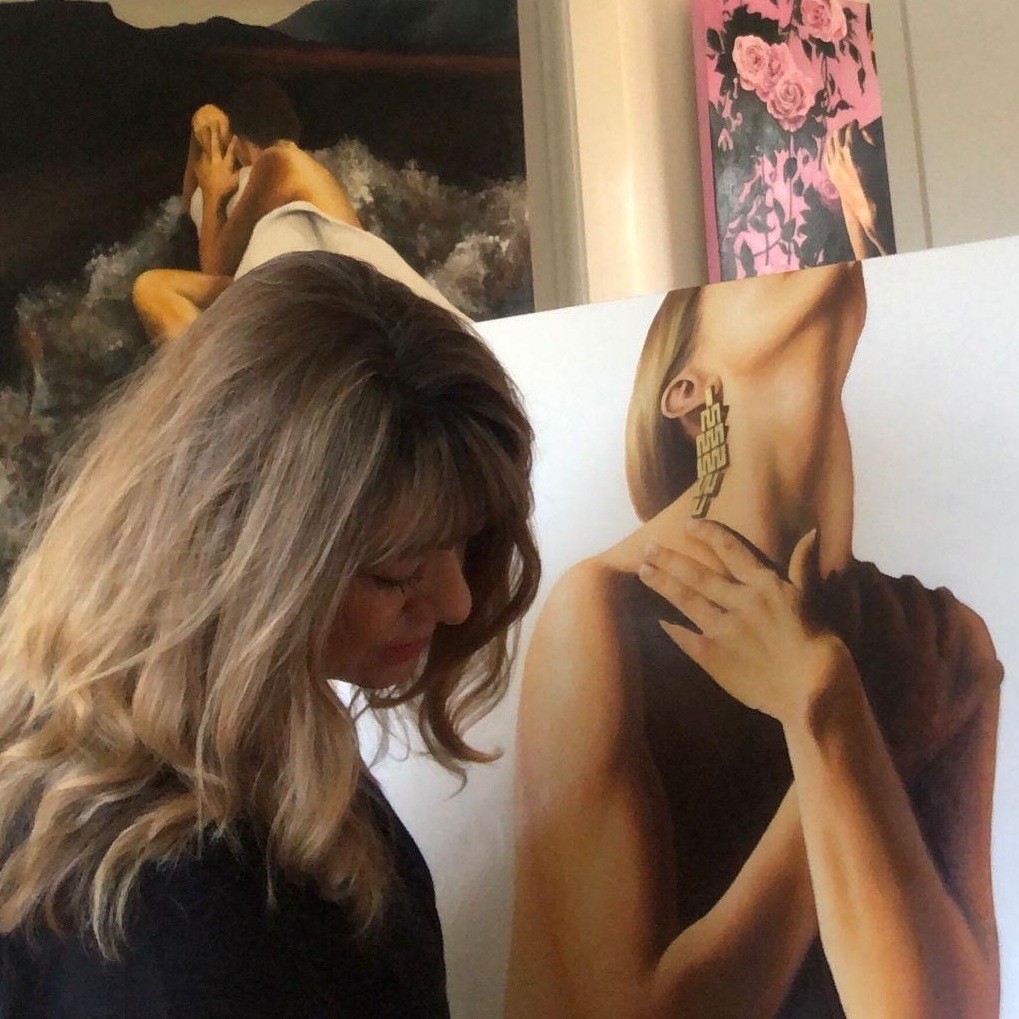 Fine Art Shippers is pleased to share the wonderful news from Australia: Trisha Lambi's breathtaking oil painting "Nevermore" is now on The Block! What is The Block? Well, it's Australia's most favorite renovating TV show that returned to the screens with its 15th season on August 4.
Earlier this month, The Block contestants Elise and Matt chose a beautiful oil painting by Trisha Lambi for their room. It was actually a choice between two of Lambi's pieces, "Nevermore" and "One for Sorrow," but the couple went with "Nevermore."
"Nevermore" is a bold oil on linen painting depicting a beautiful woman with a raven sitting on her left knee. This work is a great example of Trisha Lambi's striking figurative paintings that seem to ignite sensual emotion. The artist's inspiration is light and its effect on form, which is clearly seen in her lavish works done in a variety of styles.
It is impossible not to note that the wonderful addition of Lambi's oil painting to The Block would not happen without Art Lovers Australia, an online gallery focused on visual art by Australian artists. The fact is that Art Lovers Australia is the key supplier of artwork for The Block 2019. Each week, the contestants choose an art piece from this amazing online gallery to complement their renovation and bring a unique artistic touch to the room. Thus, thanks to Art Lovers Australia, Elise and Matt had a chance to decorate their home with Lambi's "Nevermore" that has already been delivered to Melbourne.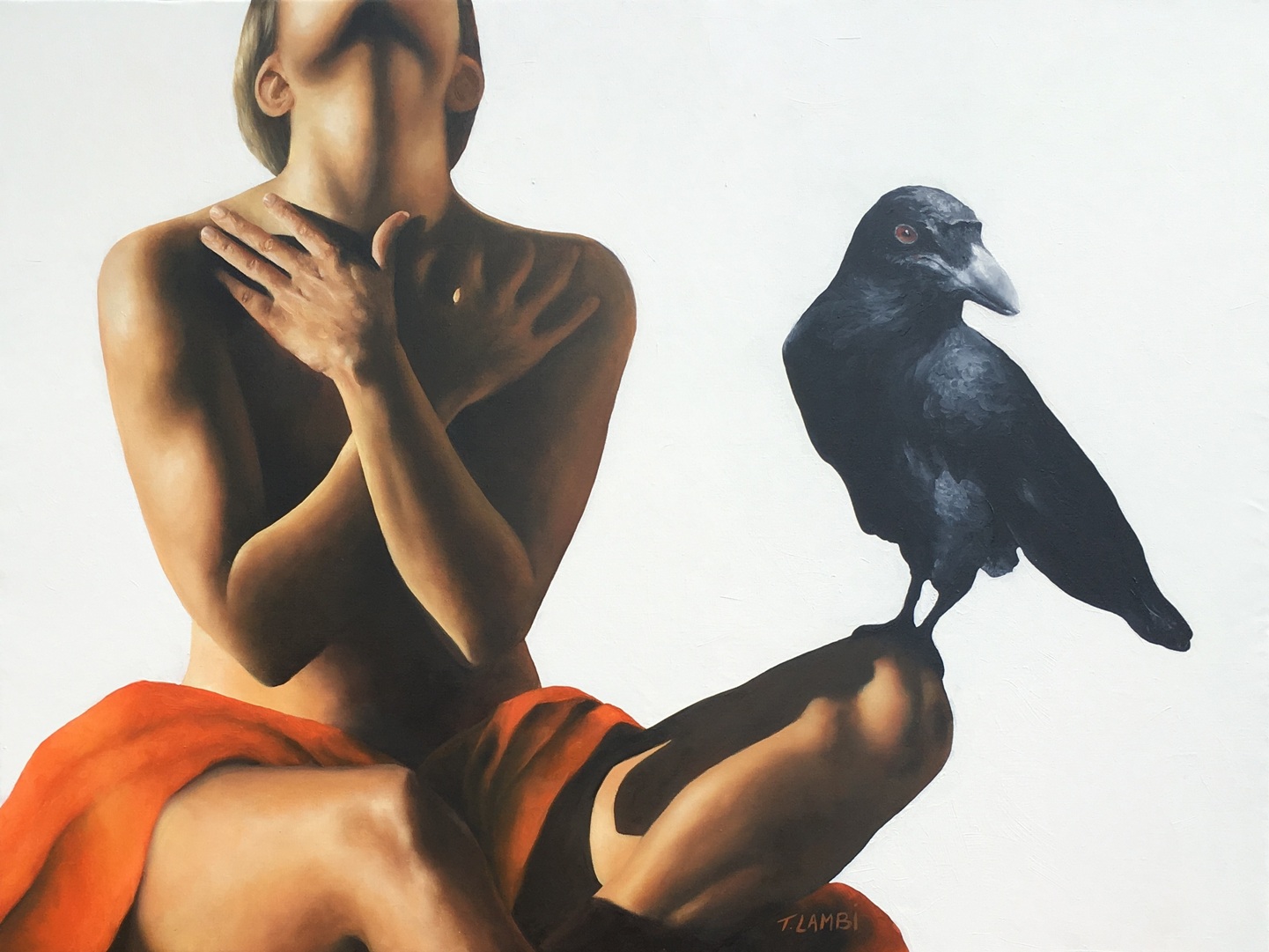 At Fine Art Shippers, we are happy for Trisha Lambi, her achievements and success. She is a very talented artist, with a distinctive painting style that catches the imagination of everyone who is lucky to see her works live. We wish Trisha Lambi all the best in her future endeavors!