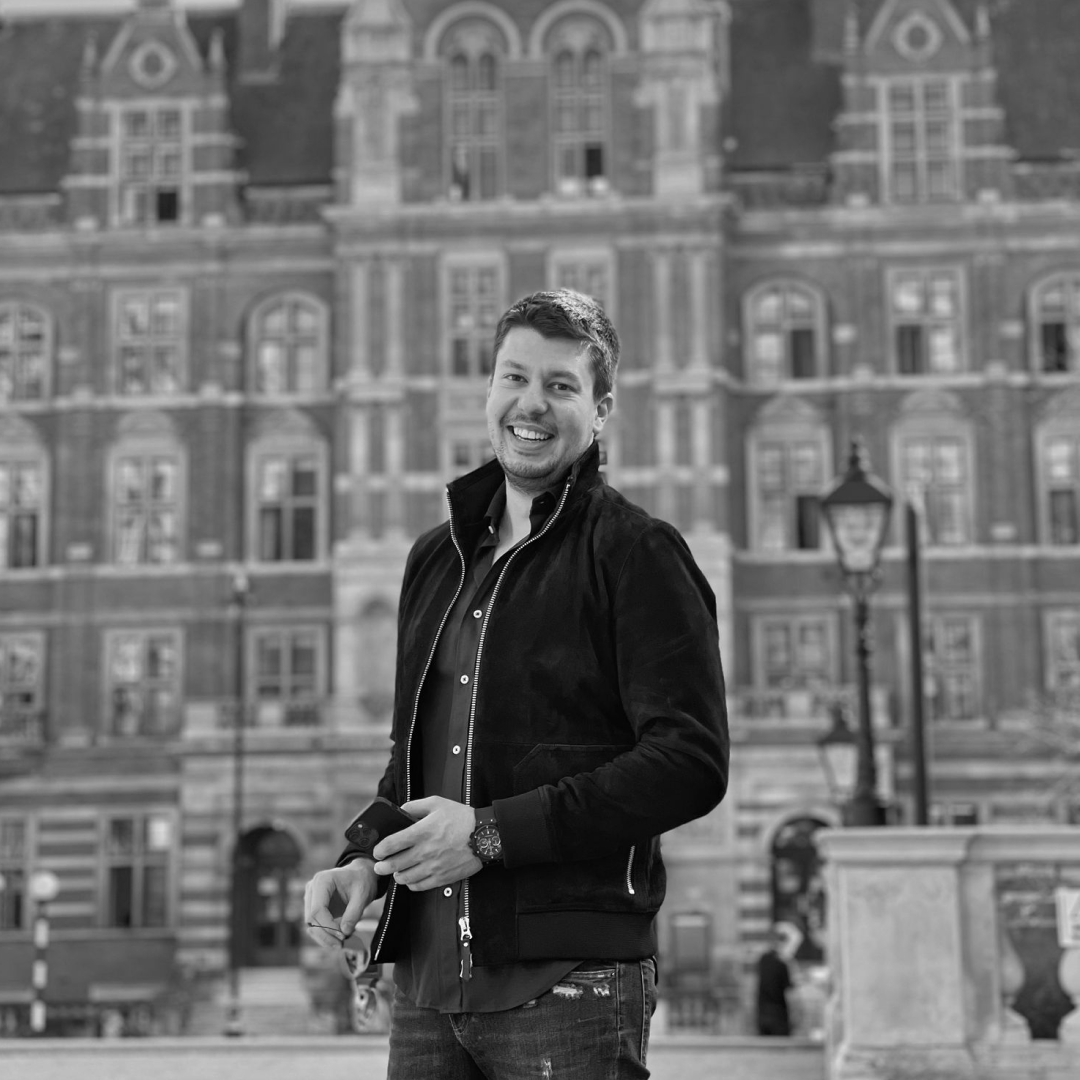 Fine Art Shippers had the pleasure of interviewing a colleague from the logistics industry, Rashid Aliyev. He is the CEO and Co-Founder of Stackt, a tech platform offering on-demand man & van, moving, and storage services. During the interview, we discussed current moving trends, as well as the role and significance of technology in the sector.
Stackt: Technically Minded Moving and Storage
How did Stackt begin? Tell us the story behind it.
Rashid Aliyev: I arrived in London eight years ago to study Information Management for Business at University College London. During my time at UCL, I served as the president of one of the student business societies. We organized events featuring high-profile speakers, allowing me to connect with many prominent people from the business world. After graduation, I decided to start my own business. My first venture involved building a private members' community for established entrepreneurs and organizing regular meetings, forums, and speaker sessions for them.
However, our plans took a turn when the Covid pandemic hit. Having proactively pivoted to online events, we quickly realized that no one would be willing to pay for them. At the same time, around June-July 2020, we noticed that many international students were stranded abroad. They had returned home thinking it would be for a short period, but then borders closed, leaving them unable to return. Consequently, they still had to pay for their apartments or dorm rooms where their belongings remained. No company was offering trustworthy services to pack, store, or relocate their belongings. Recognizing this need, we decided to assist these students.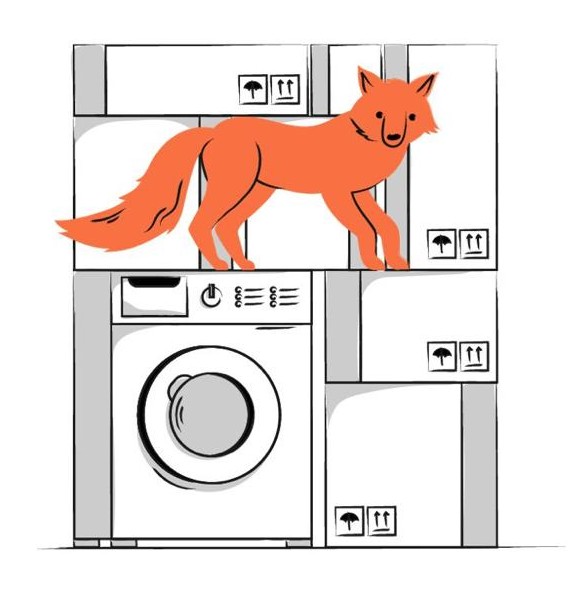 How did you organize the relocation process for these students? What did you learn during the first months of working with them?
In our initial 6-8 months, we manually packed boxes for students and promoted our service on Instagram. The response was overwhelming. To test the viability of this service, we personally managed the packing and transportation. As demand surged, we engaged self-employed movers for assistance, yet maintained a hands-on approach to oversee quality. Communication was primarily through WhatsApp, as there was no dedicated technology.
This hands-on phase gave us insights into the moving and storage industry. We realized there was a technological gap in an otherwise growing sector. It is greatly influenced by increasing mobility and a preference for renting. In England, for example, most leases last between one to two years, with people moving approximately every one or two years. Remarkably, in major cities, about 25-30% of households are renters.
Another notable trend is that due to increasing property prices apartments become smaller, resulting in the necessity for storage space for personal items. This means that in the near future, particularly in big cities like London, Paris, and New York, households will require accessible and cost-effective storage solutions.
You offer a fully digital journey to your customers. Can you give us more details on the process?
We provide two main services: storage and moving. Our customers don't need to visit a storage facility or arrange transportation for their belongings. Instead, they go to our website, select a storage plan based on their space needs, list the items for storage, and complete the payment. From there, our movers collect the items directly from the customer's doorstep and transport them to our facility. Every stored item is cataloged in a digital list. This system makes it easy for clients to retrieve specific items whenever needed. For example, if a family is going on a skiing trip, they can request their skis back, keeping the rest in storage. We ensure the requested items are delivered within 24 hours. Moreover, when items are retrieved, we automatically reduce the storage cost, offering added savings to our customers.
What role does AI play in your online platform's operations?
You input all the specifics of your move, such as the number of boxes, types of furniture, your current address, the floor you're residing on, parking availability, and your new address, among other details. Based on this information, our AI-driven algorithm can precisely determine the number of movers required and predict the duration of your move.
For instance, we can gauge the time to move a sofa from the third floor in a building with or without an elevator. We also account for anticipated traffic between your current and new addresses on the chosen moving date. Considering these factors, our system provides an estimate, indicating that your move might take, say, between two and a half to three hours. Once you confirm and process the payment, you are paired with our vetted independent movers.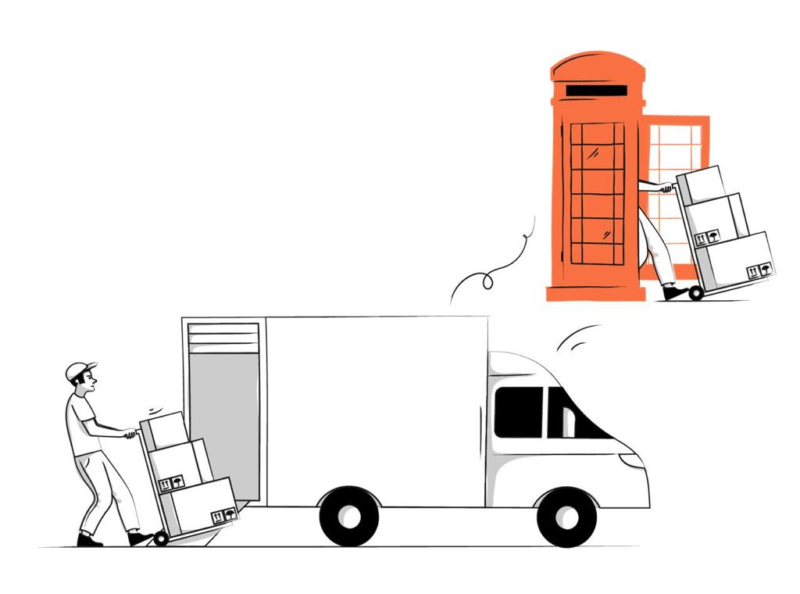 What does your process of vetting the movers involve?
All movers connected to our platform undergo rigorous training and verification. The verification process includes background checks, driving license checks, and vehicle assessments, among others. We also ensure that these movers have all the necessary documentation, including insurance. Once these checks are completed and we decide to onboard the mover onto our platform, they sign a contract with us. All movers on our platform are seasoned professionals who have been in the moving business for years.
Your initial target audience was students. What does your clientele look like today?
Indeed, at first, we focused on students as our primary market to test our offerings. As we grew, we began serving various demographics, including young professionals, families, and couples. Our clientele is diverse. This can be a growing family expecting a baby and needing additional space or couples moving in together and seeking ways to optimize their combined living space. Seasonal trends, such as students returning home or moving to new accommodations, impact our demand as well. Luckily for us, people of all backgrounds need moving services at some point.
Interview by Inna Logunova 
Photo courtesy of Stackt